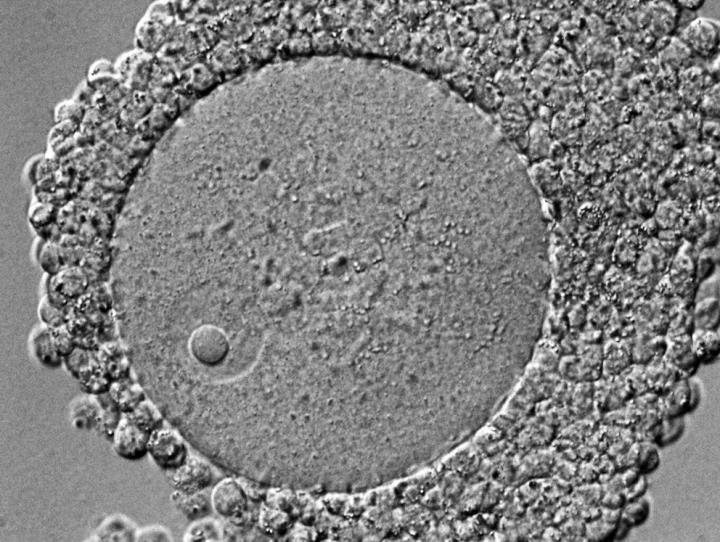 Two Penn State researchers have received a grant through the Grand Challenges Explorations program -- an initiative funded by the Bill & Melinda Gates Foundation -- to develop a novel approach to contraception.
Francisco Diaz, associate professor of reproductive biology in the College of Agricultural Sciences, and Pak Kin Wong, professor of biomedical engineering in the College of Engineering, will pursue an innovative global health and development research project titled "High-throughput screening for novel contraceptive agents using microfluidics."
Grand Challenges Explorations (GCE) supports innovative thinkers worldwide to explore ideas that can break the mold in how persistent global health and development challenges are solved. Diaz and Wong's project is one of 28 Grand Challenges Explorations Round 18 grants announced June 14 by the Bill & Melinda Gates Foundation.
Initial grants are for $100,000, and successful projects have the opportunity to receive a follow-on grant of up to $1 million. To receive funding, Grand Challenges Explorations winners demonstrated in a two-page, online application a bold idea in one of four critical global heath and development topic areas. The foundation will be accepting applications for the next GCE round in September 2017.
Diaz and Wong noted that most current female contraceptives use hormonal methods such as progestin or estrogen pills; barriers such as IUDs or cervical caps; or spermicidal foam or gel.
"Hormonal contraceptives, however, can cause serious side effects on a woman's health, and implantable barrier devices require a medical professional for placement, adjustment and removal," Diaz said. "In addition, current approaches target only a subset of reproductive processes, including ovulation, fertilization and implantation. Current hormonal and barrier methods do not meet the needs of a large number of women."
The researchers assert that additional biological targets -- and methods to test potential contraceptive agents on these targets -- are needed to ensure that a wide variety of effective, noninvasive, low-cost and easy-to-use contraceptives are available to all women. As a result, they will explore novel approaches to contraception that will target two important processes essential for female fertility -- cumulus expansion and oocyte maturation, which can be targeted together because they occur simultaneously during ovulation.
The cumulus-oocyte complex consists of the oocyte -- the cell from which an ovum develops -- and surrounding cumulus granulosa cells that attach to the oocyte. At ovulation, the cumulus cells produce a protein matrix, release from the oocyte, and become trapped in this matrix. As the matrix expands outward from the maturing egg, the increased size of the cumulus-oocyte complex allows cilia on the oviduct cells to grab the expanded complex and pull it into the oviduct.
"Without cumulus expansion, transfer of the egg to the oviduct is prevented," Diaz said. "So blocking cumulus expansion and trapping the oocyte in the ovary could be an attractive and novel target for contraceptive development."
The project also will evaluate whether potential contraceptive compounds can impair oocyte maturation, which occurs concurrently with cumulus expansion. As ovulation proceeds, the oocyte completes an asymmetrical cell division, producing a large egg cell and a small polar body, the presence of which indicates successful oocyte maturation.
The researchers will use a microfluidics device custom-made in Wong's laboratory to evaluate how test compounds influence polar body production, with an eye toward developing a method to screen a large number of compounds for contraceptive activity by assessing their effects on both cumulus expansion and oocyte maturation simultaneously.
This approach is novel in several ways, according to Diaz. "First, it targets two important reproductive processes that have not been targeted extensively for contraceptive development, and it will help us identify the most effective compounds that prevent both cumulus expansion and oocyte maturation," he said.
"In addition, it could lead to the development of contraceptives that do not block ovulation and/or the normal rise in progesterone production that follows ovulation, which could reduce side effects and benefit women's health."
###
---