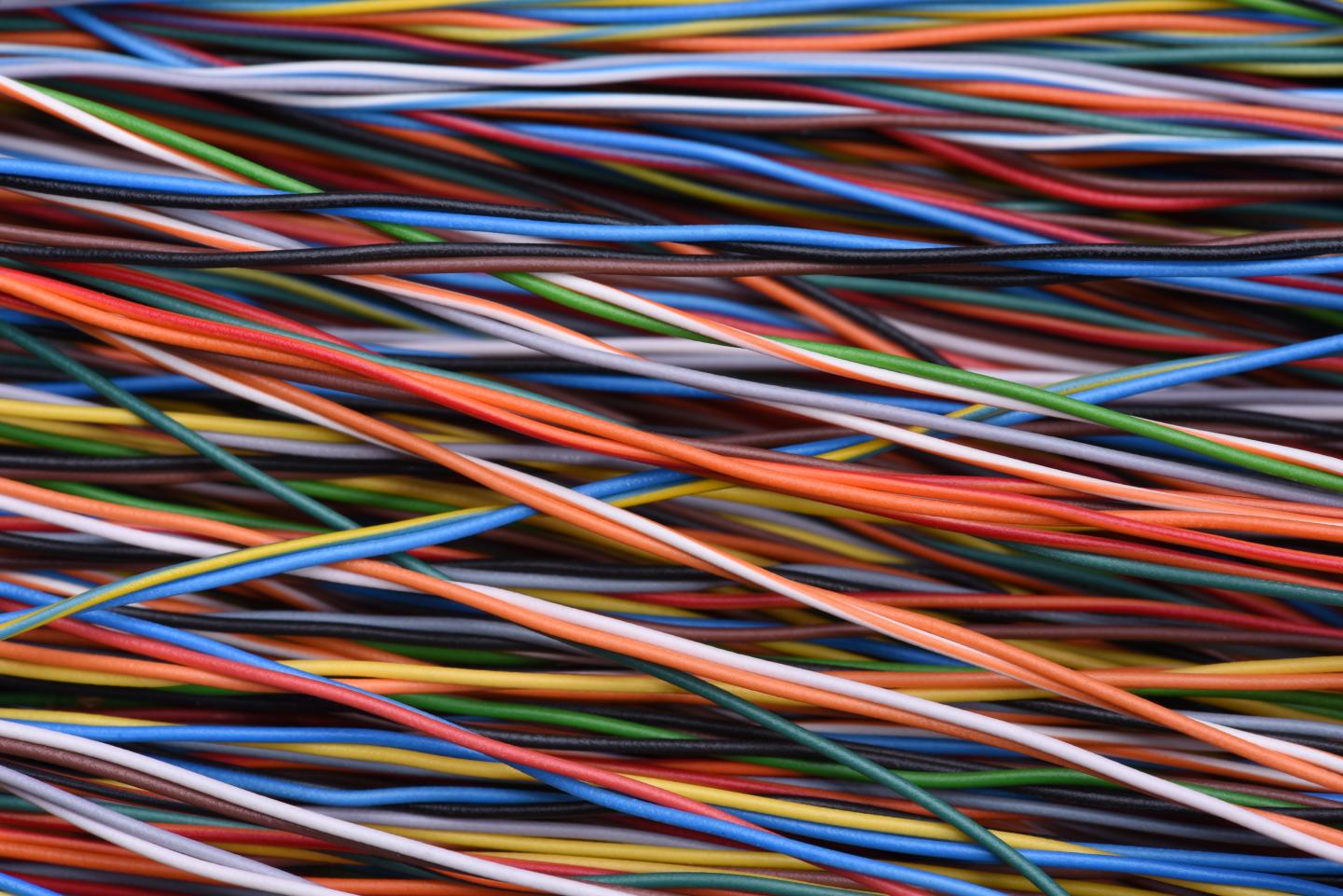 The Energy Safety Research Institute (ESRI) at Swansea University has secured a £20,000 Royal Society Research Grant to develop improved copper-carbon nanotube materials to deliver electricity more efficiently and to save energy.
At present one-tenth of generated electricity is lost in the grid because of the cables we use.
Better cables require better materials, and mixing copper (Cu) with carbon nanotubes (CNTs) can help to solve the problem.
Large research investments are made world-wide to develop Cu-CNTs ultra- conductive wires able to transport electricity with improved energy efficiency.
ESRI Director Prof Andrew Barron is leading research in advanced ultra-conductive wires, and Dr Ewa Kazimierska is working alongside him to achieve this goal.
Professor Andrew Barron said:
"Making a good mix from carbon nanotubes and copper is challenging. There have been several reports that a combination of copper and carbon nanotubes has significantly higher ampacity than copper alone, which makes it very promising for future power distribution for the grid, automotive and aerospace applications."
The successful Royal Society Research Grant, entitled "Tuneable plasma oxidation of CNTs and its effect on dispersion and metal integration", aims to solve the CNT-Cu incompatibility problem.
Plasma is an ionised gas that can be used to modify CNTs and improve their dispersion in water. With both CNTs and dissolved copper salt in water it should be easier to combine the two in a working ultra-conductive wire.
Dr Ewa Kazimierska said:
"Thanks to this grant, I'm going to purchase a plasma system. It will enable me to modify and control the surface properties of carbon nanotubes.
From experience, I know that surface modification has a significant effect on their interaction with copper. It is very exciting to have this new instrument added to the already fantastic equipment range of ESRI."
Researchers at ESRI are currently exploring various approaches to Cu-CNT compatibilization and the plasma system is certainly going to strengthen efforts toward developing the electrical cable of the future.
###
Notes to Editors
The Energy Safety Research Institute is positioned to discover and implement new technology for a sustainable, affordable, and secure energy future and is housed on Swansea University's new world class Bay Campus.
Research and development is focused in the following thematic areas: Sustainable resources and waste recovery; Reducing the impact of hydrocarbon energy sources; Carbon dioxide valorisation and long-term sequestration; The next generation of energy distribution.
Swansea University is a world-class, research-led, dual campus university offering a first class student experience and has one of the best employability rates of graduates in the UK. The University has the highest possible rating for teaching - the Gold rating in the Teaching Excellence Framework (TEF) in 2018 and was commended for its high proportions of students achieving consistently outstanding outcomes.
Swansea climbed 14 places to 31st in the Guardian University Guide 2019, making us Wales' top ranked university, with one of the best success rates of graduates gaining employment in the UK and the same overall satisfaction level as the Number 1 ranked university. The 2014 Research Excellence Framework (REF) 2014 results saw Swansea make the 'biggest leap among research-intensive institutions' in the UK (Times Higher Education, December 2014) and achieved its ambition to be a top 30 research University, soaring up the league table to 26th in the UK.
The University is in the top 300 best universities in the world, ranked in the 251-300 group in The Times Higher Education World University rankings 2018. Swansea University now has 23 main partners, awarding joint degrees and post-graduate qualifications.
The University was established in 1920 and was the first campus university in the UK. It currently offers around 350 undergraduate courses and 350 postgraduate courses to circa 20,000 undergraduate and postgraduate students. The University has ambitious expansion plans as it moves towards its centenary in 2020 and aims to continue to extend its global reach and realise its domestic and international potential.
Swansea University is a registered charity. No.1138342. Visit http://www.swansea.ac.uk
For more information:
Kevin Sullivan,Swansea University Public Relations Office
Tel: 01792 513245,
k.g.sullivan@swansea.ac.uk
Follow us on Twitter: http://www.twitter.com/SwanseaUni
Find us on Facebook: http://www.facebook.com/swanseauniversity
---