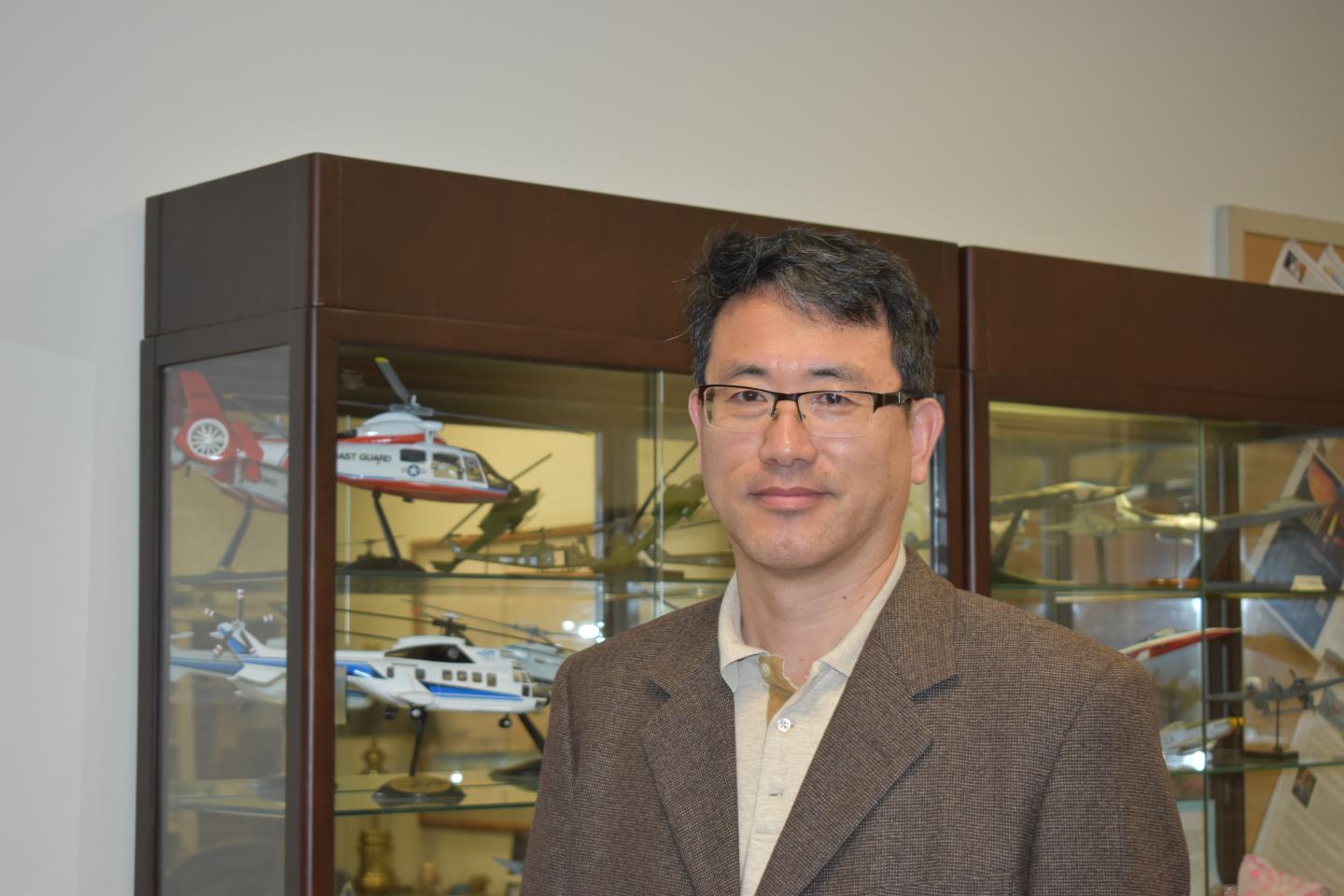 A UTA mechanical engineer has partnered with a long-time friend from his home nation of South Korea to help find a more effective way for steelmaking companies to inspect and maintain their facilities.
Daejong Kim, a University of Texas at Arlington associate professor in the Department of Mechanical and Aerospace Engineering, was awarded an $80,000 grant in January from South Korea-based POSCO--one of the world's largest steelmakers--to help fund a one-year feasibility study of intelligent robot systems for inspection and maintenance of steelmaking facilities.
Kim, who has worked at UTA since 2008, is collaborating closely with POSCO senior principal researcher Kihwan Kim on the project. The two have been friends for almost 25 years after meeting in graduate school at Seoul National University.
Kihwan Kim, who has worked at POSCO for 10 years, has come to UTA and will be on campus for the entire year to help with the feasibility study as a business scholar.
"Steelmaking companies like POSCO have such large and complex production facilities, similar to petrochemical plants," Kihwan Kim said. "The companies always seek to improve the efficiency and effectiveness of inspection and maintenance of those facilities. Recent developments of intelligent robot technologies have drawn our attention greatly. Through this project, I hope to find some great ideas of robot applications for steelmaking facilities. Particularly, we will focus on robotics for harsh and hazardous environments such as high temperature, strong radiation and severe dust."
Daejong Kim said robots could certainly be valuable to help at steelmaking facilities.
"Underneath these plants is a huge maze of electrical wires," Daejong Kim said. "When there is too much of an overload in electrical wires a fire can start, and once that happens it's difficult to control because of the toxic gas underground--it's highly combustible. Even firefighters have difficulty going in. We want to develop some kind of robotic system that can go in and monitor the temperature, and if the wires get too hot the robot can detect and monitor the location of the high-temperature spot and avoid a fire hazard. The robot should be able to avoid obstacles in front of it, carry infrared cameras, and have arms and legs and multiple sensors to detect the problems.
"We're not developing an actual robot now," he continued. "Once the feasibility study is done, the next step is to develop the robot. The study is identifying what kind of functionality is needed with the robot."
Daejong Kim moved from South Korea to the United States in 2000 and received his doctorate degree from the University of Texas at Austin.
Kihwan Kim believes Dr. Kim is the right person to lead this feasibility study.
"I would like to achieve practice results rather than just theoretical ideas, and Professor Kim has lots of experience in industrial application, which has been very successful," Kihwan Kim said. "So, I found that his strength could fit nicely to our goal. I also found out that UTA has strong traditions of engineering, including great people and facilities. It has been a great pleasure to work together with UTA researchers so far."
###
-- written by Brandon George
---