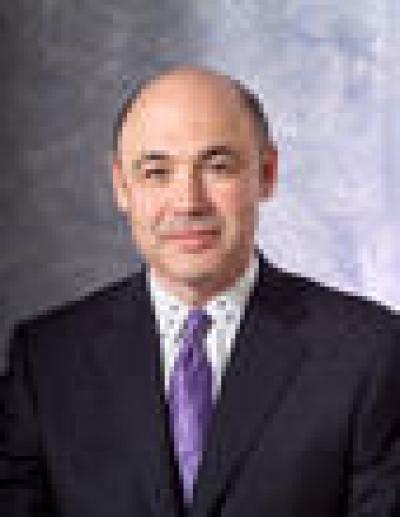 CHICAGO – May 14, 2008 – An anesthetic injection into a collection of nerves in the neck of breast cancer survivors may reduce the severity and frequency of debilitating hot flashes and night awakenings associated with breast cancer treatment, according to a new study published online today by The Lancet Oncology and appearing in its June issue.
Hot flashes and sleep dysfunctions often plague breast cancer survivors, especially those who take anti-estrogen medications. Conventional treatments have been only partially effective and may carry serious risks. Previous research has shown that hot flashes experienced by breast cancer survivors are significantly more frequent, severe, and of greater duration than those in menopausal women.
Eugene G. Lipov, MD, and Jaydeep R. Joshi, MD, of Advanced Pain Centers, Hoffman Estates (Chicago), Ill., and co-authors, conducted a pilot study of the safety and efficacy of the stellate ganglion block in 13 breast cancer survivors. It is called a "stellate" block as it describes the star-shaped collection of nerves in the neck which regulates body temperature and therefore may affect quality of sleep. The block, used by practitioners for over 60 years, is an injection of a numbing solution near the C6 vertebrae that can be performed under either local anesthesia or with "twilight" sedation. The injection is given with the aid of fluoroscopy (guided X-ray) to ensure correct and safe placement of the needle. The procedure takes approximately 10 minutes to perform in an outpatient setting.
"Estrogen-depleting drugs used in the fight against breast cancer often leave women's bodies defenseless against debilitating hot flashes and the sleep disturbances they cause," says Dr. Lipov. "This small pilot study conducted in breast cancer survivors confirms our earlier research on healthy menopausal women that the stellate ganglion block can effectively 'shut off' these troubling symptoms. Since these symptoms are generally more severe in women who have undergone breast cancer treatment, the block is a significant arsenal in helping estrogen-depleted women feel better with few or no side effects."
Women on hormone replacement therapy were excluded from the study. The 13 study patients were 30 to 70 years of age (mean age, 53 years). Four of the 13 patients had been diagnosed with Stage 0 breast cancer (or infiltrating ductal carcinoma in situ, the earliest, and noninvasive, cancer stage), 4 had Stage 1 cancer, 4 had Stage 2, and 1 had Stage 3. Using two standardized measures, each patient recorded the severity and intensity of her hot flashes and the number of night awakenings for 1 week before the procedure and weekly for 12 weeks postprocedure. The investigators applied a statistically-sound estimating equation to analyze the number of hot flashes and night awakenings over time.
If the effect of the stellate ganglion block on hot flashes and night awakenings did not last throughout the 12-week study period, the block was repeated. The decision to repeat the block was made by the patient if she felt her symptoms were returning. (Multiple blocks have been used for decades without increased risk.) Of the 13 women, 5 had only 1 stellate ganglion block and 8 women had 2 blocks. Women who had 2 blocks generally reported more lasting relief of symptoms than after the first procedure.
The total number of hot flashes decreased from a mean of 79.4 week before the procedure to a mean of 49.9 per week during the first 2 weeks after the treatment. After 2 weeks, the total number of hot flashes continued to decline and stabilized at 8.1 per week from weeks 3 through 12. The severity of the hot flashes similarly decreased, with the most dramatic drop-off in severity occurring within 1 day to 1 week after treatment; the rate of "very severe" flashes remained near zero for the remainder of the follow-up period. The total number of night awakenings decreased by about two-thirds within 2 weeks after treatment, from 19.5 per week before the block to 7.3 per week afterwards. This number continued to decline throughout the follow-up period and stabilized at 1.4 per week. All results were highly statistically significant.
"Hot flashes are a frequent and serious side effect of pharmacological treatments for breast cancer. They may even contribute to cancer recurrence by discouraging compliance with treatment regimens, as 50% of these patients may become noncompliant after 6 months," Dr. Joshi explains. "Long-term relief of symptoms has the potential to improve overall quality of life and increase compliance with anti-estrogen medications for breast cancer."
###
Disclosure statement: This study was self-funded and no sponsorship is declared.
To contact Dr. Lipov and/or his coauthors please call Patti Davis, MPH, of DAVIS MEDPR, Inc. at 630.920.8042 (CT) or email patti@davismedpr.com. More information on the stellate block is available at www.hotflashescure.com. Further information on Drs. Lipov and Joshi and Advanced Pain Centers can be found at www.painmngt.com.
---
Journal
The Lancet Oncology