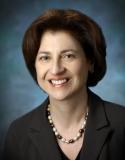 Two clinician-scientists whose groundbreaking work has shown how the human body's own immune system can fend off cancer will share the 2016 $100,000 Taubman Prize for Excellence in Translational Medical Science, the University of Michigan's A. Alfred Taubman Medical Research Institute announced.
Suzanne L. Topalian, M.D., professor of surgery and oncology at Johns Hopkins University School of Medicine, and Jedd D. Wolchok, M.D., Ph.D., Chief of the Immunotherapeutics Service at Memorial Sloan Kettering Cancer Center (MSK), Associate Director of the Ludwig Institute, Director of the Parker Institute for Cancer Immunotherapy at MSK, and professor of medicine at the Weill Medical College of Cornell University, will receive the honor in recognition of their contributions to immunotherapy as a new paradigm in the treatment of advanced cancers.
Just as the human body produces proteins (antibodies) and trains reactive immune cells to conquer common infections like colds and flu, scientists are learning that it can be prompted to produce antibodies and cells that recognize and destroy cancer cells. This is a landmark shift in cancer treatment that will provide new hope to those whose cancers do not respond to traditional drugs.
Topalian's translational studies of human anti-tumor immunity have demonstrated that blockade of the PD-1 immune checkpoint, designed to unleash T cells, the foot soldiers of the body's immune system against cancer, can mediate tumor regression in patients with multiple types of advanced cancers.
Wolchok's research led to the FDA approval of ipilimumab, a drug now used as a first-line treatment for patients with advanced melanoma. The use of ipilimumab has increased prognosis for a significant number of people from months to years.
The complementary research of both clinician-scientists has established immunotherapy as a viable treatment approach and an extremely promising area of inquiry for the treatment of many types of cancer.
"Harnessing the body's own defenses to treat and defeat tumors is an important advance in the history of our battle with cancer," said Eva Feldman, M.D., Ph.D., director of the Taubman Institute, and a professor at the U-M Medical School. "The work of Dr. Topalian and Dr. Wolchok has opened the door to life-saving new options for doctors and their patients, and exemplifies the ethos of the dedicated clinician-scientist. We are honored to recognize their extraordinary contributions."
The Taubman Prize was established in 2012 to recognize outstanding translational medical research beyond the University of Michigan. It includes a $100,000 award and is presented each year to one (or more) non-U-M clinician-scientist who has done the most to transform laboratory discoveries into clinical applications for patients suffering from disease.
Topalian and Wolchok were selected by a national panel of eminent medical science experts from among dozens of nominees for the Taubman Prize.
They will present keynote talks at the Taubman Institute's annual symposium on Oct. 21, 2016 at the Kahn Auditorium on the U-M medical campus. The symposium is open to the general public.
"My father was passionate about supporting U-M's physician-scientists in their quests for new treatments and cures, but he also wanted to recognize and reward their hard-working counterparts at other institutions," said Gayle Taubman Kalisman, co-chair of the Taubman Institute's governing council. "We are delighted to advance his legacy by honoring Dr. Topalian and Dr. Wolchok with the 2016 Taubman Prize."
Previous recipients are:
2015: Mahlon DeLong, M.D., of Emory University, for his contributions to the treatment of Parkinson's disease.
2014: Carl June, M.D., of the Perelman School of Medicine at the University of Pennsylvania, for discoveries related to immunotherapy for leukemia using patients' own T cells.
2013: Brian Druker, M.D., of the Oregon Health & Science University and Charles Sawyers, M.D., of Memorial Sloan Kettering Cancer Center, for their discoveries related to chronic myeloid leukemia.
2012: Hal Dietz, M.D., of Johns Hopkins University for his discoveries related to connective tissue disease.
About Suzanne L. Topalian, M.D.:
Topalian is professor of surgery and oncology at Johns Hopkins University School of Medicine, and also serves as director of the melanoma program at the Sidney Kimmel Comprehensive Cancer Center, and associate director of The Bloomberg~Kimmel Institute for Cancer Immunotherapy.
Topalian received her medical degree from the Tufts University School of Medicine and completed a general surgery residency at the Thomas Jefferson University Hospital in Philadelphia. She was a research fellow and then a senior investigator in the National Cancer Institute, NIH. She joined the Johns Hopkins faculty in 2006 to become the inaugural director of the Melanoma Program in the Kimmel Cancer Center. Topalian's current research focuses on manipulating "immune checkpoints" such as PD-1 in cancer therapy, discovering biomarkers predicting clinical outcomes, and developing effective treatment combinations.
Topalian has received numerous awards for these contributions. She was named one of Nature's 10 in 2014, and received the Karnofsky Award from the American Society of Clinical Oncology in 2015. Her work has opened new avenues of scientific investigation in cancer immunology and immunotherapy, and has established this treatment approach as a pillar of oncology.
About Jedd D. Wolchok, M.D., Ph.D.:
Wolchok is the Lloyd J. Old and Daniel K. Ludwig Chair in Clinical Investigation, chief of the Melanoma and Immunotherapeutics Service and attending physician at Memorial Sloan Kettering Cancer Center (MSK) with an expertise in the treatment of metastatic melanoma.
He received his undergraduate degree from Princeton University and both M.D. and Ph.D. from New York University, where he also fulfilled his residency program. He completed his fellowship at MSK and remained on faculty with an appointment in the Melanoma and Immunotherapeutics Service, which he now leads.
Wolchok has helped establish MSK as a leader in the discovery and treatment of cancers with novel immunotherapies. Wolchok has been at the forefront of cancer immunotherapy, as an active clinician scientist exploring innovative immunotherapeutic strategies in laboratory models and as a principal investigator in numerous pivotal clinical trials.
In 2011, he established the Immunotherapeutics Clinical Core, a specialized phase 1 outpatient unit at MSK that is focused on the conduct of novel immunotherapy trials, with a specific emphasis on pharmacodynamic biomarker identification. This group treats patients with a broad spectrum of malignancies and has become a model for similar efforts by other major cancer centers throughout the world.
###
About the A. Alfred Taubman Medical Research Institute: In 2007 Michigan businessman, philanthropist and noted patron of the arts A. Alfred Taubman provided the initial funds to establish the institute bearing his name at the University of Michigan Medical School. Its mission is to provide the university's finest medical scientists the freedom, resources and collaborative environment they need to push the boundaries of medical discovery, to produce breakthroughs in cures to speed the development of effective treatment for some of the most devastating illnesses. Currently, nearly 40 Taubman Scholars are advancing their research with the assistance of grants from the institute.
For more information, visit http://www.taubmaninstitute.org.
---