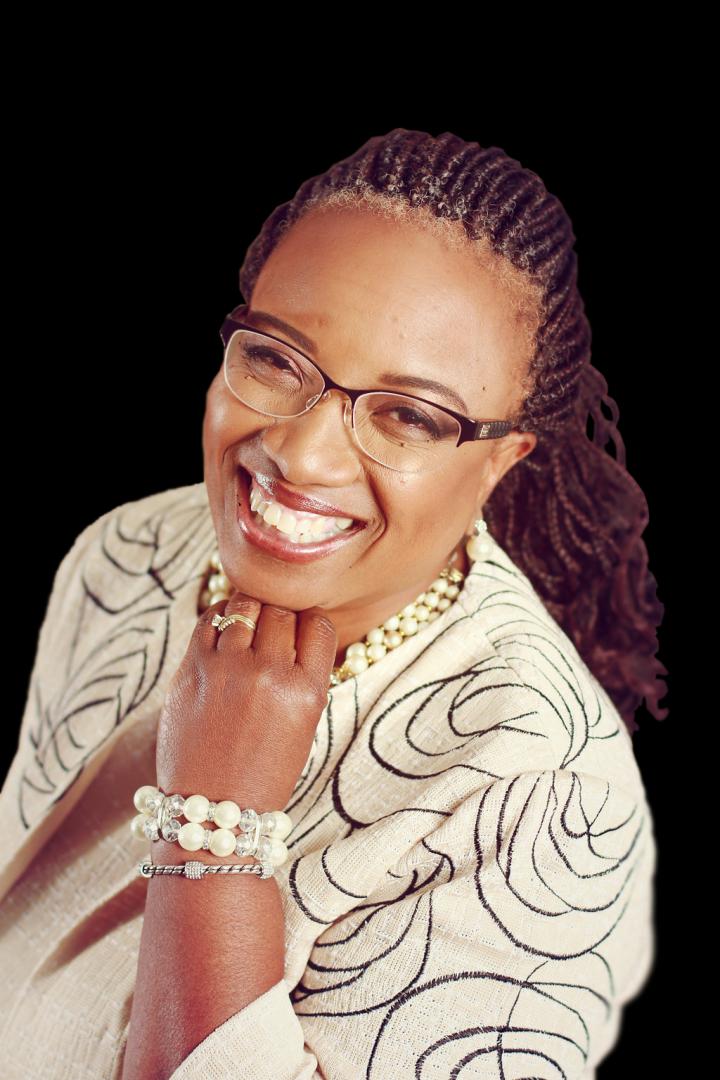 Dr. Christine Grant, Associate Dean for Faculty Advancement in the College of Engineering and Professor of Chemical Engineering at North Carolina State University (NC State), was chosen as the winner of the 2015 AAAS Mentor Award for facilitating dramatic education and research changes that resulted in an increased number of African-American and female students seeking doctorates in chemical engineering.
AAAS noted that "Dr. Grant has personally mentored hundreds of girls, women, and engineering students of color at all stages along the academic pipeline, from middle school to the faculty level." Her mentees repeatedly testify to the profound impact that Dr. Grant has made in their educational pursuits at the undergraduate and graduate level, AAAS added.
In a field granting only 14 doctoral degrees annually to African-American students across the United States, AAAS noted, Dr. Grant has directed undergraduate research projects for over 75 students, including 35 underrepresented minorities and 29 female students. She has served as a Ph.D. committee member or personal mentor and inspiration to 10 minority and women Ph.D. students in chemical engineering, chemistry, or physics at NC State, as well as to nine undergraduates who went on to obtain Ph.D.'s at other institutions. Of the 19 mentees earning Ph.D.'s, about 80% were female, 13 were African American, and one was Hispanic American.
In a nomination letter, two of Dr. Grant's colleagues, NC State faculty members Marcia Gumpertz and Joseph DeSimone wrote: "Christine Grant is recognized around the country and the world for her expertise and mentoring success. She is in high demand to give presentations and serve on boards and task forces on mentoring and institutional strategies that improve success of minority graduate students and faculty ... She is active and effective at every level of engineering education."
Dr. Grant's mentees offered equally strong support for her award nomination. Former student Dr. Celia Ponder wrote: "I can honestly say that without her stepping in as my advisor, I would not have graduated with my Ph.D. in chemical engineering, or be gainfully employed as Manager of Eco-footprinting at GlaxoSmithKline."
Dr. Michael Danquah wrote: "My present status as a faculty member at Monash University, Engineering, has partly been by her support and guidance, right from my undergraduate studies to date."
Yet another former student with a Ph.D., Tiffani Bailey Lash, reported that she received two national fellowships to support her graduate studies as a result of Dr. Grant's mentoring. "Dr. Grant's office was a revolving door for both undergraduate and graduate students concerning research, professional advancement, and even personal concerns," Dr. Lash wrote.
Dr. Grant's research focuses on biomedical cell systems, mass transfer, and surface and environmental science. She is one of fewer than ten African-American women chemical engineering full professors in the nation.
To cultivate diversity among engineering faculty, she established nationwide peer-mentoring networks for female engineering faculty, and she collaborates with women and minority junior faculty to provide the support that is essential for the successful recruitment, retention, and promotion of engineering faculty. "These efforts have resulted in cultural and climate shifts in engineering education at universities nationwide," AAAS reported.
Dr. Grant also has focused on encouraging middle-school boys and girls to consider and commit to careers in engineering and other STEM-related fields through projects such as ADVANCE-ENG Girls to Women and ADVANCE-ENG Boyz to Men, which were innovative faculty-student mentoring summits.
She received her bachelor of science in chemical engineering in 1984 from Brown University in Rhode Island, and earned a master's degree in 1986 and a Ph.D. in 1989 in chemical engineering from the Georgia Institute of Technology. She is a 2013 Fellow of the American Institute of Chemical Engineers (AIChE), and in 2010, she was inducted into Sigma Xi Scientific Research Society. She has received many professional honors, including the NSF Presidential Award for Excellence in Science, Math and Engineering Mentoring (PAESMEM) in 2003; AIChE Pioneers of Diversity Award (2015); Council for Chemical Research National Diversity Award (2009); and the Winifred Burks-Houck Leadership Award (2011) from the National Organization of Black Chemists and Chemical Engineers for her exceptional leadership, experience, commitment, and success in engineering.
The AAAS Mentor Award honors AAAS members who have mentored significant numbers of underrepresented students, including women, minorities, and persons with disabilities, pursuing Ph.D.'s in science, technology, engineering, and mathematics (STEM), and who have demonstrated scholarship, activism, and community building on behalf of underrepresented groups in STEM fields. The award includes a $5,000 prize and a commemorative plaque, and complimentary registration to the AAAS Annual Meeting, as well as reimbursement for reasonable travel and hotel expenses to attend the meeting.
Dr. Grant will receive the 2015 AAAS Mentor Award during the 182nd AAAS Annual Meeting in Washington, D.C., 11-15 February 2016. The AAAS Awards Ceremony and Reception will be held at 6:30 p.m. on Friday, February 12, in Palladian Ballroom of the Omni Shoreham Hotel.
###
The American Association for the Advancement of Science (AAAS) is the world's largest general scientific society, and publisher of the journal, Science as well as Science Translational Medicine, Science Signaling, and Science Advances, a new digital, open access journal. AAAS was founded in 1848, and includes more than 250 affiliated societies and academies of science, serving 10 million individuals. Science has the largest paid circulation of any peer-reviewed general science journal in the world, with an estimated total readership of 1 million. The nonprofit AAAS is open to all and fulfills its mission to "advance science and serve society" through initiatives in science policy, international programs, science education, and more. For the latest research news, log onto EurekAlert!, http://www.eurekalert.org, the premier science-news Web site, a service of AAAS.
For more information on AAAS awards, see http://www.aaas.org/aboutaaas/awards/.
AAAS is the world's largest general scientific society, dedicated to "Advancing science, Serving society."
---