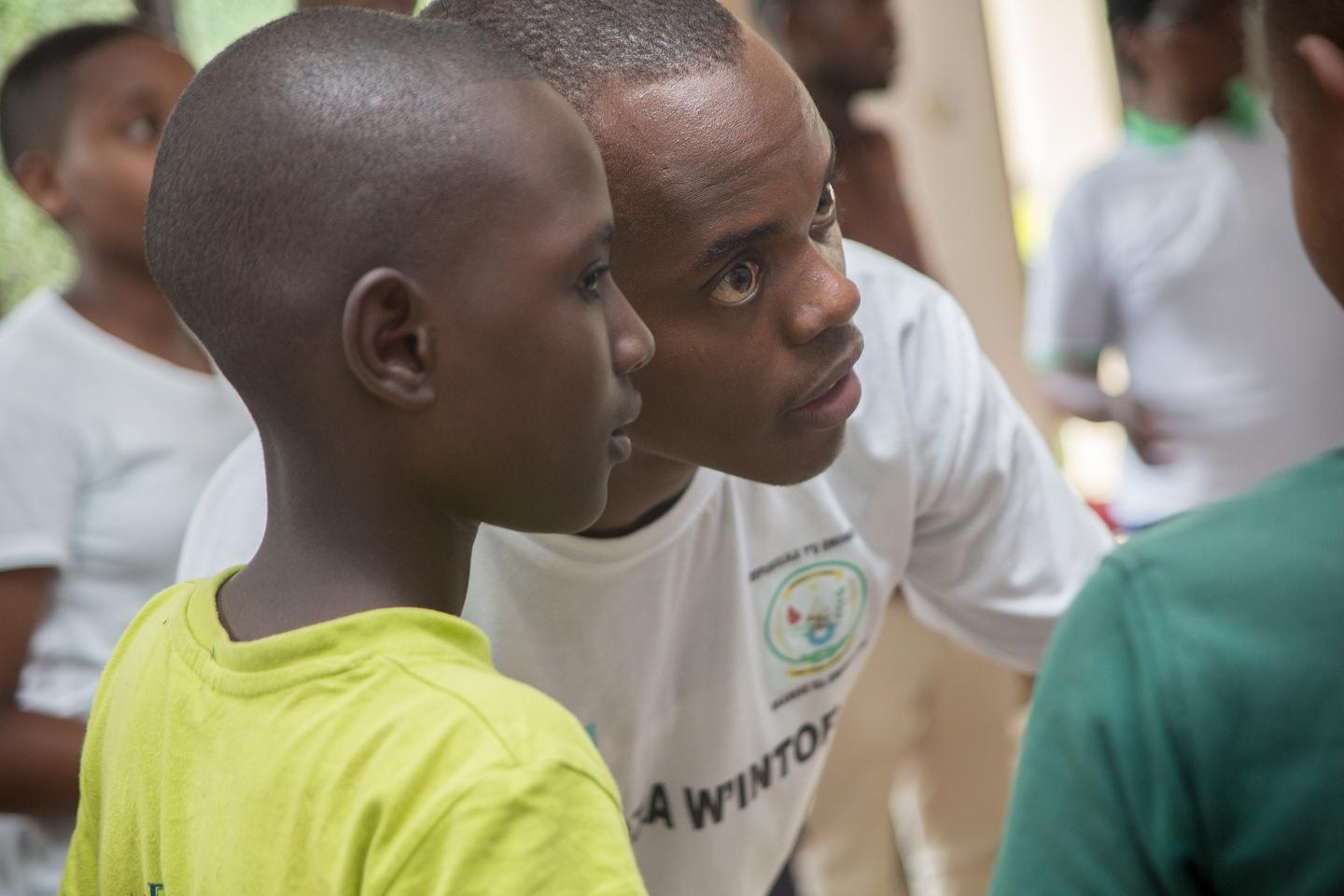 A research project using art and digital technology to empower and educate young people across the globe has been awarded funding worth £2 million from the Global Challenges Research Fund.
The Mobile Arts for Peace (MAP) project, led by Professor Ananda Breed of the University of Lincoln, UK, aims to provide young people in post-conflict countries with the resources to influence policy and change, and to demonstrate how the arts can support youth-led social change.
The team works with young people, educators, artists and policy makers to help inform the national curriculum and youth policy in Kyrgyzstan, Rwanda, Indonesia and Nepal. Professor Breed will build on her existing work to develop a comparative approach on the use of interdisciplinary arts-based practices for peacebuilding across the four countries.
Professor Breed, said: "We are delighted to be launching our four-year international project funded by the Arts and Humanities Research Council (AHRC) and Global Challenges Research Fund (GCRF).
"Our idea is to use the arts as a way to draw on personal experience, as well as building skills in areas such as music, dance, drama and filmmaking. MAP is providing safe, progressive spaces for dialogue and shared problem solving for peacebuilding.
"Another important strand of the project is the integration of mental health awareness and support in all MAP activities, to help participants deal with their own emotions and experiences and offering an outlet to share their stories."
Professor Mary Stuart, the University's Vice Chancellor, said: "I am delighted to see the work of the MAP project taking off. This can really make a difference to post-conflict areas where young people need to be able to fulfil their ambitions to move their societies forward in a positive way.
"It is an honour for the University of Lincoln to be leading this project with our partners, and I look forward to seeing the positive outcomes from MAP in the future."
###
Find out more about MAP by watching their project impact documentary. You can stay up to date with the latest project news on the MAP website or by following them on Twitter @Mobile__Arts
---