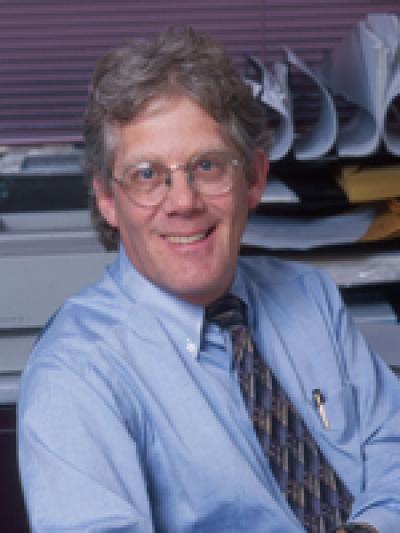 Sexually active gay men are many times more likely than others to acquire a new, highly antibiotic-resistant strain of the so-called MRSA bacteria widely know as the "superbug," a UCSF-led study shows.
The bacteria appear to be transmitted most easily through intimate sexual contact, but can spread through casual skin-to-skin contact or contact with contaminated surfaces. The scientists are concerned that it could also soon gain ground in the general population.
The new strain of bacteria is closely related to the MRSA bacteria that have spread beyond hospital borders in recent years and caused outbreaks of severe skin and other infections. But the newly discovered microbe is resistant to many more front-line antibiotics. Both strains are technically known as MRSA USA300.
Like its less antibiotic-resistant sibling, the new multi-drug resistant microbe spreads easily through skin-to-skin contact, invading skin and tissue beneath the skin. Both strains cause abscesses and ulcerations that can progress rapidly to life-threatening infections.
"These multi-drug resistant infections often affect gay men at body sites in which skin-to-skin contact occurs during sexual activities," says Binh Diep, PhD, UCSF postdoctoral scientist at San Francisco General Hospital Medical Center and lead author of a report on the finding.
"But because the bacteria can be spread by more casual contact, we are also very concerned about a potential spread of this strain into the general population."
A good scrubbing with soap and water may be the most effective way to prevent skin-to-skin contact transmission, especially after sexual activities, Diep says.
The scientists did not address the cause of the increased risk among gay men, but suspect that sexual risk behaviors play a significant role.
The study is based on review of medical records from outpatient clinics in San Francisco and Boston as well as nine of 10 medical centers serving San Francisco.
The research appears in the January 14 early online edition of the "Annals of Internal Medicine." It will appear in the print edition February 19, along with a related editorial.
Diep considers the rapid rise in infections alarming. About one in 588 people living in San Francisco's Castro district – a neighborhood with the highest number of gay residents in the country – are infected with the multi-drug resistant MRSA bacteria. About one in 3800 San Franciscans overall are infected – also a surprisingly high number, he says. These statistics come from the scientists' study of MRSA samples previously collected from patients in nine medical centers serving San Francisco.
In a second part of the study based on patient medical charts, the scientists found that sexually active gay men in San Francisco are about 13 times more likely to be infected than the general population.
"The potential widespread dissemination of multi-resistant form of USA300 into the general population is alarming," he adds. The microbe is known as "multidrug-resistant, community-associated MRSA USA300." MRSA stands for methicillin-resistant Staphylococcus aureus. Until recently, MRSA bacteria were confined to hospitals, where extensive use of antibiotics has prompted highly resistant strains to evolve. The spread of multidrug resistant MRSA into communities, first reported by the UCSF team in 2006 (Lancet. 2006:367:731-9), has led to heightened concern.
The microbe studied here differs from the more familiar community-associated MRSA in that it is resistant not only to methicillin, but also resistant to a battery of normally effective, first-line antibiotics.
"Prompt diagnosis and the right treatment are crucial to prevent life-threatening infections and the spread of this bacteria to close contacts," says study author Henry Chambers, MD, UCSF professor of medicine at San Francisco General Hospital Medical Center and lead scientist of a large multi-centered clinical trial recently funded by the National Institute of Health to study treatment of community-associated MRSA infections.
The scientists conclude that research should be undertaken to explore the link between MRSA and unsafe sexual risk behaviors.
###
The study was largely funded by the Centers for Disease Control and Prevention and a Pfizer grant.
Coauthors on the paper and collaborators in the study are UCSF scientists Christopher J. Graber, MD, MPH; Francoise Perdreau-Remington, PhD; Tiffany HaiVan Phan, BA; and Heather Carleton, MPH, all at San Francisco General Hospital Medical Center.
Also: John Szumowski, MD, MPH at Beth Israel Deaconess Medical Center; Loren Miller, MD, MPH, at Harbor-UCLA Medical Center; Linda Han, MD, at State Laboratory Institute, Jamaica Plain, Mass.; Jason Chen, BA; Felice Lin, BA; Jessica Lin, BA; and George Sensabaugh, DCrim, all of the School of Public Health, UC Berkeley; Linda McDougal, MS, and Fred Tenover, PhD, both at the Centers for Disease Control and Prevention; Daniel Cohen, MD, Fenway Community Health, Boston; and Kenneth Mayer, PhD, Brown University/Miriam Hospital, Rhode Island.
UCSF is a leading university dedicated to promoting health worldwide through advanced biomedical research, graduate level education in the life sciences and health professions, and excellence in patient care.
---
Journal
Annals of Internal Medicine