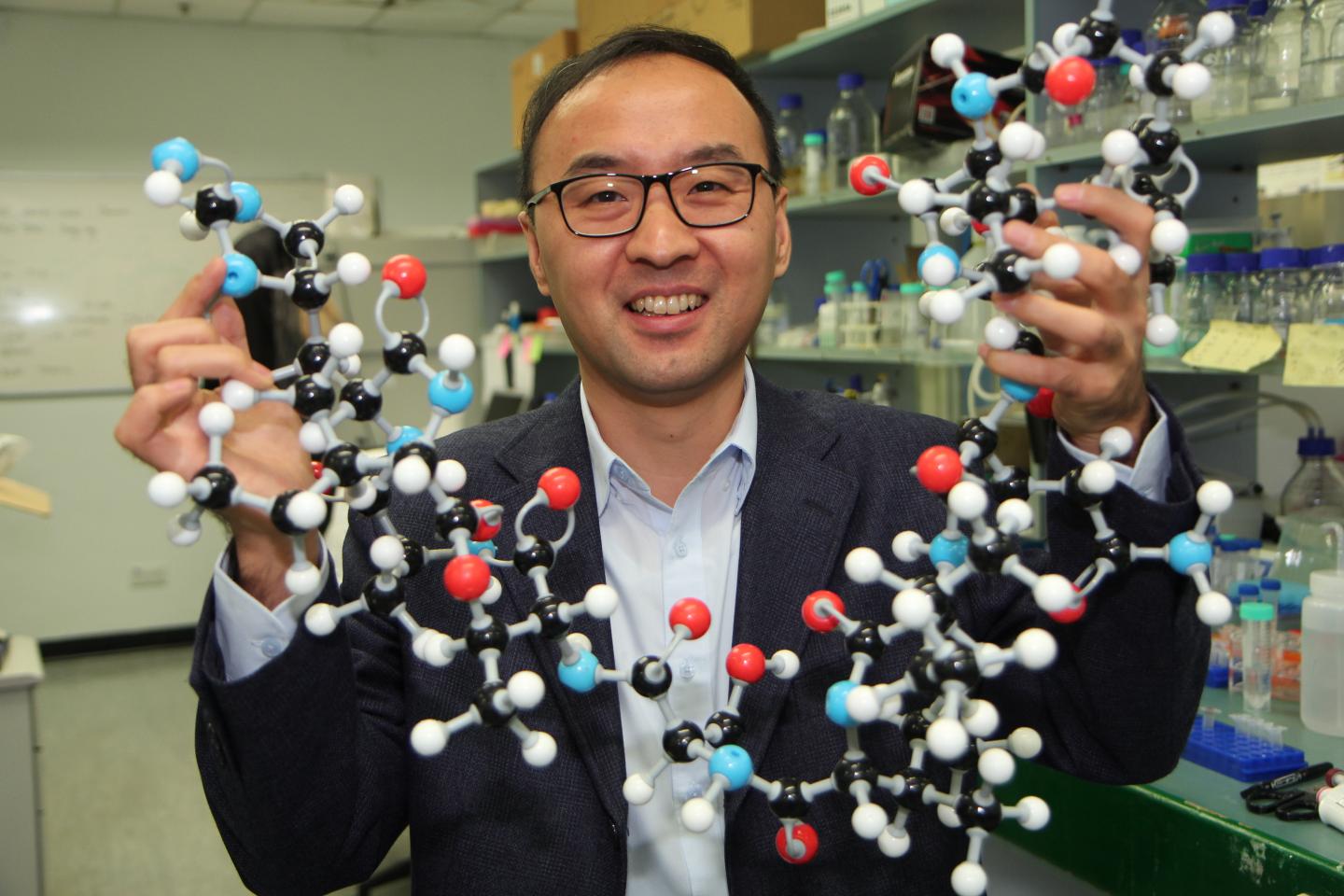 The research of Dr Li lies in the interface of synthetic chemistry, medicinal chemistry and biology, spanning from innovative synthetic method development to biological studies and drug discovery, with the ultimate aim to develop novel therapeutics. At HKU, he has pioneered in the development of several innovative methods to synthesize and modify biomolecules including peptides, proteins and glycans. These methods open up new avenues for studying the biology and medicinal chemistry of biomolecules and provide new possibilities to generate biologics with new functional activities. His Ser/Thr Ligation was selected as the Cutting Edge of Chemistry by Thompson Reuters (2013). One of the exciting and promising areas for exploitation of these methods is to develop novel peptide-based antibiotics.
The ever-increasing antimicrobial resistance has become a serious threat to human health globally. The urgent and public need for new antibacterial drugs grows in stark contrast to the slow drug discovery and development process. Dr Li's team took up the responsibility and challenge and has been continuingly working on the development of new antibiotics.
In 2016, using the in-house Ser/Thr ligation technology, Dr Li's team was one of the first groups in the world to complete the chemical synthesis of teixobactin. Teixobactin was discovered in 2015 by scientists in the US as a potential new antibiotic against "superbugs" including methicillin-resistant Staphylococcus aureus (MRSA), vancomycin-resistant Enterococcus (VRE) and Mycobacterium tuberculosis. However, Teixobactin is not perfect yet as a drug and can be further improved for its clinical properties via its structural modification. It is only through chemical synthesis and medicinal chemistry that the teixobactin structure can be modified to generate various teixobactin derivatives from simple materials. With their synthetic strategy, Dr Li's team has now generated 50 teixobactin analogues with promising properties. The strategy they developed is very efficient and can generate many teixobactin derivatives in a fast and combinatory manner. Now they are running at a full speed with an aim to synthesize more 100 different teixobactin derivatives within two years to search for analogues with improved pharmacological properties for the clinical development.
In 2013, Dr Li's team developed the first chemical synthesis of an antibiotic drug - daptomycin via Ser/Thr ligation, which enabled the team to search for the next-generation daptomycin-based antibiotics using chemical synthesis. In the past four years after the total synthesis, they have conducted an extensive medicinal chemistry study on daptomycin and synthesized more than 100 synthetic daptomycin analogues to establish a comprehensive structure-activity relationship profile, from which they have identified a potential lead compound against daptomycin-resistant bacterial pathogens, which has the potential for development into a new antibiotics pharmaceutical product.
Dr Li's research team has been pioneering globally, both in the new Ser/Thr ligation technology they developed, and in chemical synthesis of antibiotics analogues for development of new generation antibiotics.
###
Croucher Senior Research Fellowships
The Croucher Senior Research Fellowships scheme was first introduced in 1997. It is awarded to local academics who have excelled in scientific research work as judged by leading international scientists invited to provide confidential reviews of candidates nominated in a competitive exercise. Funds are awarded to the universities of the fellowship recipients, enabling the university to recruit replacement teachers to take over the award winner's duties for the period of the fellowship. This enables the awardees to devote more time and effort to research work.
The value of each award includes a HK$2 million research grant and the cost of a replacement teacher for a twelve-month period, currently stands at a maximum of HK$ $956,040 for the Senior Research Fellowships.
---