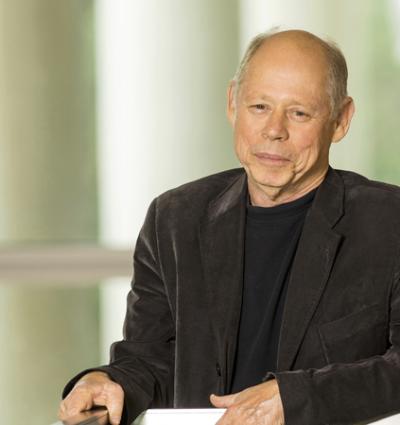 Rice University physicist Eshel Ben-Jacob has been elected a member of the American Philosophical Society, the oldest learned society in the United States.
Founded in 1743 by Benjamin Franklin, the society has had fewer than 5,500 members and has fewer than 1,000 living members in all fields of science, humanities and the arts. Other notable members include Thomas Jefferson, Charles Darwin, Louis Pasteur, Albert Einstein and Stephen Hawking. The society announced 33 newly elected members last week. Ben-Jacob is one of only five international members in the 2014 class.
Ben-Jacob, a senior investigator at Rice's Center for Theoretical Biological Physics (CTBP), is the Maguy-Glass Chair in Physics of Complex Systems and professor of physics and astronomy at Tel Aviv University.
"The more I learn about the American Philosophical Society, the more surprised I am and the more honored I feel to have been elected," said Ben-Jacob, who splits his time between Tel Aviv University and CTBP. "Personal achievement is always the outcome of a group effort, which is what is so special about the CTBP."
Ben-Jacob is one of the world's leading experts in biocomplexity, the theory of self-organization and pattern formation in open systems. His longstanding collaboration with CTBP co-director Herbert Levine dates to the mid-1980s, a time when each was working on a mathematical explanation for the centuries-old question of why snowflakes have six sides and a unique crystalline pattern. After solving that problem, Ben-Jacob began researching bacterial self-organization. Over the past 25 years, he has developed new pattern-forming bacteria species and pioneered the study of bacterial intelligence and social behavior.
Ben-Jacob joined CTBP in 2005, shortly after the center was founded at the University of California, San Diego. The center moved to Rice's BioScience Research Collaborative in 2011 when CTBP founders Levine, José Onuchic and Peter Wolynes, who is also a member of the American Philosophical Society, were recruited to the BRC to expand their groundbreaking biological studies into cancer research and treatment. At Rice, Ben-Jacob and his CTBP colleagues have focused on ways to exploit the social behavior and decision-making process of cancer cells to develop new treatments that outsmart the disease.
Ben-Jacob's honors and contributions to science include the 1986 Landau Research Prize, the 1996 Siegle Research Prize of the Israel Academy of Sciences and Humanities and the 2013 Weizmann Prize in Exact Sciences. Ben-Jacob is former president of the Israel Physical Society and chairs the Israel Ministry of Education's Advisory Council of High School Physics Education.
###
For more information about the American Philosophical Society, visit http://www.amphilsoc.org.
Follow Rice News and Media Relations via Twitter @RiceUNews
Located on a 300-acre forested campus in Houston, Rice University is consistently ranked among the nation's top 20 universities by U.S. News & World Report. Rice has highly respected schools of Architecture, Business, Continuing Studies, Engineering, Humanities, Music, Natural Sciences and Social Sciences and is home to the Baker Institute for Public Policy. With 3,920 undergraduates and 2,567 graduate students, Rice's undergraduate student-to-faculty ratio is 6.3-to-1. Its residential college system builds close-knit communities and lifelong friendships, just one reason why Rice has been ranked No. 1 for best quality of life multiple times by the Princeton Review and No. 2 for "best value" among private universities by Kiplinger's Personal Finance.
---