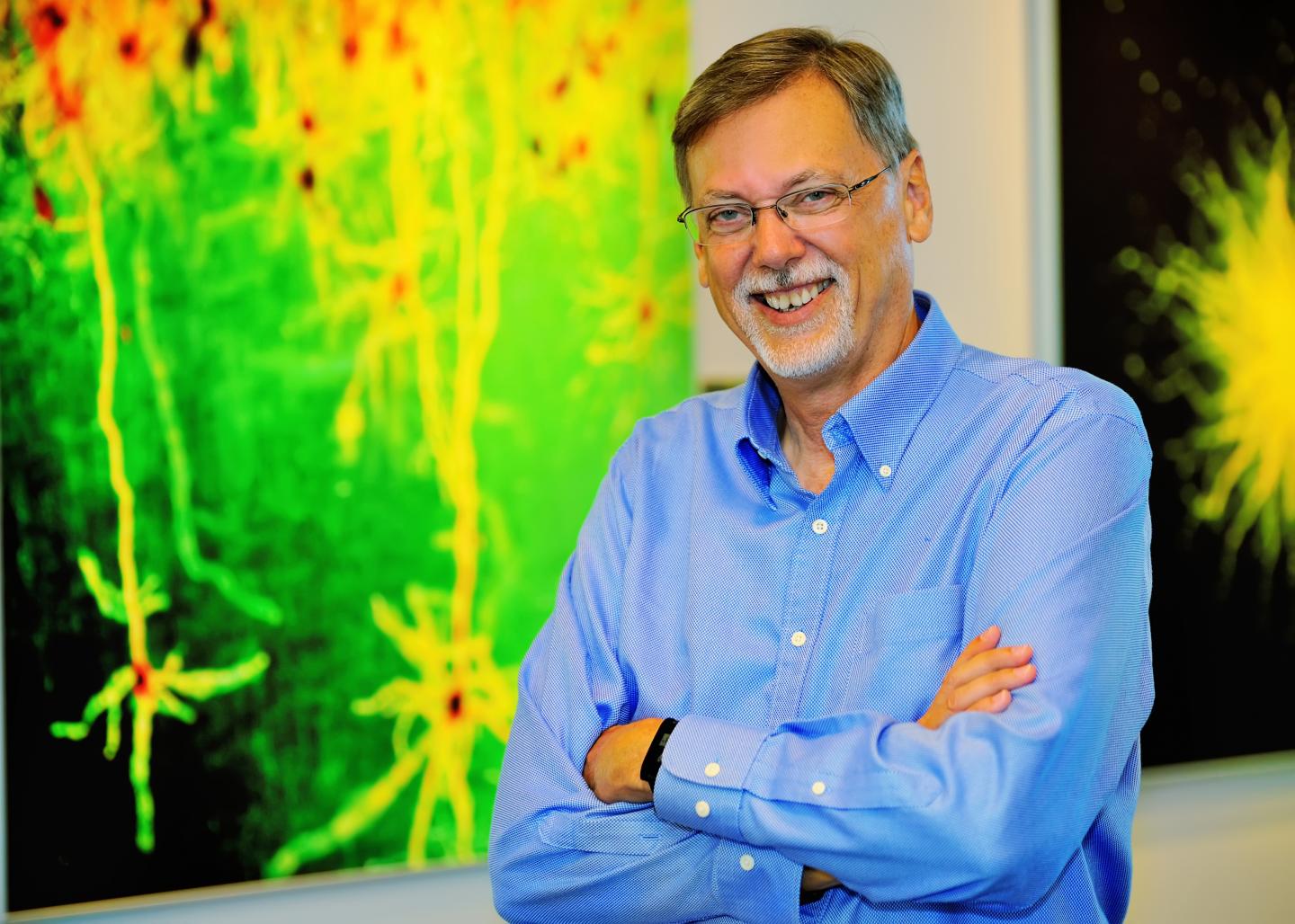 Dr. David Fitzpatrick, Scientific Director and CEO at the Max Planck Florida Institute for Neuroscience (MPFI), has been awarded a $2 million four-year grant from the National Eye Institute (NEI) of the National Institutes of Health (NIH) to study the functional organization of neural circuits in the cerebral cortex, specifically, in the area of brain responsible for processing visual information.
The cerebral cortex is the largest and most complex area of the brain, comprising 20 billion neurons and 60 trillion synapses-a neuronal network whose proper function is critical for sensory perception, motor control, and cognition.
"With the research supported by this grant, we aim to address a major gap in our understanding of how neurons in the cerebral cortex process information," said Dr. Fitzpatrick. "A deeper understanding of how neural circuits develop and work together to process and transmit information is crucial for addressing numerous visual, neurological, and psychiatric disorders resulting from the dysfunction of these circuits in the brain."
Since MPFI opened its doors in 2012, its scientists have received over $20 million dollars in NIH funding in support of its innovative and pioneering neuroscience research, including a $177k fellowship from the NEI recently awarded to Dr. Joseph Schumacher, a postdoctoral researcher in Dr. David Fitzpatrick's lab.
The grant described in this release is supported by the National Eye Institute of the National Institutes of Health, Award Number R01EY006821. The content is solely the responsibility of the authors and does not necessarily represent the official views of the National Institutes of Health.
###
---