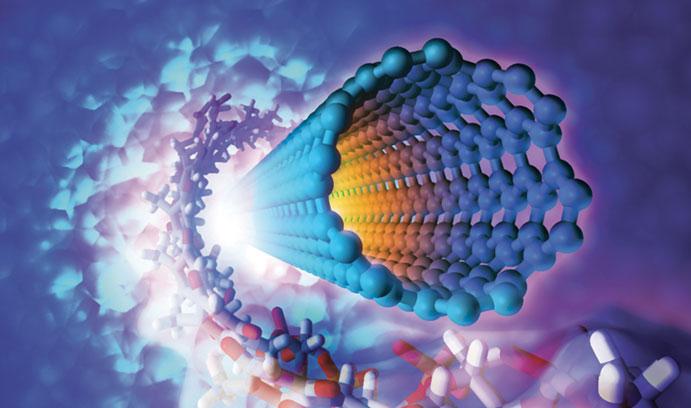 Lehigh University's newly established Department of Bioengineering is presenting in 18 poster and panel sessions at the annual meeting of the Biomedical Engineering Society (BMES) in Phoenix, Arizona from October 12-14, 2017.
Additionally, Anand Jagota, professor and founding chair of the department, and Stephen DeWeerth, professor and dean of Rossin College, will formally kick off the international search for a permanent department chair. The announcement will take place in the aptly-named "South Mountain Room" of the Sheraton Grand Phoenix on Thursday evening.
The department builds upon Lehigh's popular bioengineering undergraduate and graduate programs that began in 2002 and 2009, as well as upon the extensive interdisciplinary bioengineering research being pursued across the Rossin College and the university.
The departmental faculty includes 17 members with academic appointments in the department and an additional 17 affiliated members. Their research is supported by the National Institutes of Health, the National Science Foundation, the U.S. Department of Defense and the U.S. Department of Energy, among others. In keeping with the interdisciplinary nature of bioengineering, many of the bioengineering faculty members have joint appointments in other departments in the Rossin College and in the College of Arts and Sciences.
According to Jagota, the formal designation of bioengineering as a department reflects the importance of the field, as well as its emergence and development at Lehigh over the past 15 years.
"The field of bioengineering was born out of a combination of elements from other well-established disciplines," said Jagota. "In recent years, it has developed its own language, its own tools, its own 'gravitational pull,' so to speak. Thus, the timing is right for Lehigh to recognize this evolution by organizing the faculty and students working in this space into a self-standing department."
"The creation of the new Department of Bioengineering is an important advancement for our college and university," added DeWeerth. "Biomedicine and health are among the most important areas for sustained growth in research and education across the engineering and computing disciplines.
"This importance is amplified at Lehigh, as we move toward the creation of a new college focused on integrated health. The bioengineering department will form an essential conduit for interdisciplinary partnership between the two colleges."
The presentations by the bioengineering faculty, graduate, and undergraduate students at BMES 2017 are as follows:
Panel sessions:
High Throughput Drug Screening of Multicellular Tumor Spheroids Using Optical Coherence Tomography
Q. Guo, Y. Huang, S. Titus, M. Boutin, M. Ferrer, C. Zhou
Coarse-Grained Model of SNARE Shows that Partial Assembly is Required for Quick Zippering and Determines the Number of SNAREs Required for Docking
N. Fortoul, M. Bykhovskaia, A. Jagota
In Vivo Implantable Optical Nanosensor for MicroRNA
D. Heller, J. Harvey, P. Jena, R. Williams, T. Galassi, G. Zerze, J. Mittal
Spatial Organization of Peptides by 3D Printing with Peptide-Polymer Conjugates
K. Seims, K. Hudson, P. Schwarzenberg , H. Busari, D. Patel, A. Pineiro, H. Dailey, L. Chow
Poster sessions:
Exploring the Mechanical Properties of Mutants of vonWillebrand Factor
W. Lai, W. Cao, Y. Wang, F. Zhang, X. Cheng
Nanoparticles Enrichment in a Microfluidic Thermal Gradient Device
T. Reidy, Z. Cao, X. Cheng
Effects of Neuronal Network Topology on Epileptogenesis
S. Ghiasvand, Y. Berdichevsky
Unfolding Behavior of Von Willebrand Factor (VWF) Multimer and Fragments
Y. Wang, W. Zhang, W. Lai, X. Cheng, X. Zhang
Sandwich PDMS Membrane Device for HIV Virus Capture and Concentration Test
Y. Wang, K. Heintz, K. Connor, X. Cheng
2D And 3D Neuronal Cultures Exhibit Significantly Different Spontaneous Activity Patterns
M. Hasan, Y. Berdichevsky
Printing With Peptide-Polymer Conjugates To Control Scaffold Functionalization And Porosity
D. Patel, K. Hudson, P. Schwarzenberg, H. Busari, K. Seims, H. Dailey, L. Chow
Characterization of Clogging Effect due to Uncross-linked Polymers in Polydimethylsiloxane (PDMS) Microfluidic Devices
Probing the Effect of Cancer-Associated Fibroblasts on Therapeutic Resistance in a 3-D Tumor Model
J. Chang, A. Avendano, C. Ennis, A. Stratton, J. Song
Characterization of the Primary Binding Interactions in CAR-T Therapy
L. Dow, M. Dragovich, M. Gavey, W. Cao, B. Curran, X. Zhang
Design and Optimization of a Cholesterol-Binding Peptide Based on the Cholesterol Recognition Amino acid Consensus Motif
A. Sinani, E. Koufos, A. Brown
An Engineered Polysaccharide Lyase to Combat Toxic Algal Blooms
Biomimetic Microfluidic Platform For Anti-Tumor Drug Evaluation
Development of Epilepsy-in-a-dish Method for Antiepileptic Drug Discovery
M. Schenker, J. Liu, S. Ghiasvand, Y. Berdichevsky

###

---