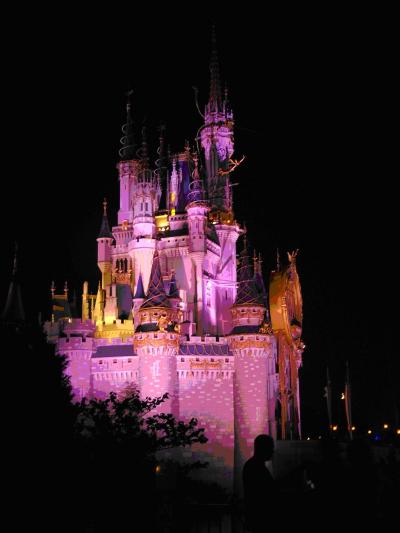 In the world of Disney, falling in heterosexual love can break a spell, save Christmas, change laws, stop wars and even, in the case of The Little Mermaid, cause an individual to give up her personal identity.
While such dramatic plot twists may keep kids glued to television and movie theater screens, they send a memorable message to impressionable young viewers that heterosexual love is not only the norm, but that it is also exceptional, powerful, transformative and magical, concludes a new analysis of top-grossing G-rated children's films.
The findings, published in a paper in the latest issue of Gender & Society, challenge the notion that such movies are without sexual content. The determinations could even help to explain why multiple prior ethnographic studies suggest children understand the normativity of heterosexuality by the time they enter elementary school, relegating homosexuality to the abnormal, unusual and unexpected, necessitating explanation.
According to co-authors Karin Martin and Emily Kazyak, "The media are an important avenue of children's sexual socialization because young children are immersed in media-rich worlds."
The University of Michigan sociologists point to other studies that show thirty percent of children under the age of three, and forty-three percent of four-to six-year-olds, have a television in their bedrooms, with many also owning a VCR/DVD player.
For the new study, Martin and Kazyak analyzed all G-rated movies released, or rereleased, between 1990 and 2005 that grossed more than $100 million in the United States (see Supplemental Materials). Three trained research assistants extracted story lines, images, scenes, songs and dialogue that addressed anything about sexuality, including depictions of bodies, kissing, jokes, romance, weddings, dating, love, where babies come from, and pregnancy. The text describing this material was inductively coded using a qualitative software program.
The analysis found the films "depict a rich and pervasive heterosexual landscape," despite the assumption that children's media are free of sexual content. The movies repeatedly mark relationships between opposite sex lead characters as special and magical.
"Characters in love are surrounded by music, flowers, candles, magic, fire, balloons, fancy dresses, dim lights, dancing and elaborate dinners," the researchers observed. "Fireflies, butterflies, sunsets, wind and the beauty and power of nature often provide the setting for—and a link to the naturalness of—hetero-romantic love."
The analysis of the films further determined heterosexuality is construed through depictions of overtly feminized women and masculine males, with the male characters spending much of their time longingly gazing at the former. Toys and other products tied to the films later reinforce the images.
Such heavily gendered depictions and glorified portrayals of heterosexual relationships appear to maintain old ideals presented in 19th century Brothers Grimm fairy tales, many of which inspired Disney films.
In a separate, earlier study, Western Illinois University's Lori Baker-Sperry and University of Central Florida's Liz Grauerholz explored the extent to which "feminine beauty" is highlighted in fairy tales. They discovered attention to female attractiveness has likely become more prevalent over the past century, with beauty in fairy tales most often associated with "being white, economically privileged and virtuous."
"We suggest that this emphasis on a feminine beauty ideal may operate as a normative social control for girls and women," the researchers added.
Together, the two studies indicate children are frequently exposed to powerful, influential media messages concerning both attractiveness and sexuality.
President Obama may have declared June to be Gay Pride Month, but entertainment for children therefore continues to perpetuate a less inclusive message, leaving those outside its confines with little to build their own dreams of happily ever after.
As Martin and Kazyak conclude, "Both ordinary and exceptional constructions of heterosexuality work to normalize its status because it becomes difficult to imagine anything other than this form of social relationship or anyone outside of these bonds."
###
Consistently ranked as a top journal in both Women's Studies and Sociology by the Thomson Scientific Journal Citation Reports®, Gender & Society focuses on the social and structural study of gender as a basic principle of the social order and as a primary social category. Emphasizing theory and research from micro- and macrostructual perspectives, Gender & Society features original research, reviews, international perspectives, and book reviews from diverse social science disciplines, including anthropology, economics, history, political science, sociology and social psychology.
---