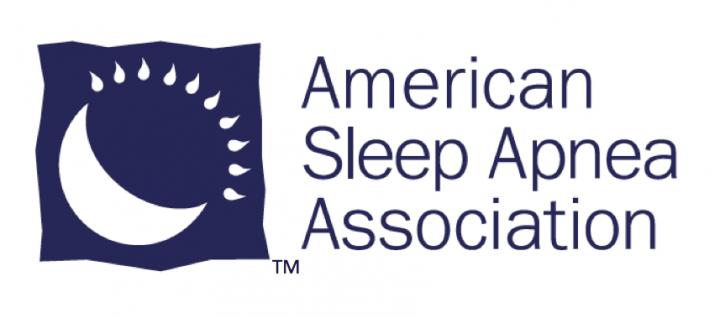 WASHINGTON, D.C. - 23 March 2016 - Today, the American Sleep Apnea Association (ASAA) announced that the Patient-Centered Outcomes Research Institute (PCORI) Board of Governors approved a three-year, $2.5 million demonstration project called Monitoring and Peer Support to Improve Treatment Adherence and Outcomes in Patients with Overlap Chronic Obstructive Pulmonary Disease and Sleep Apnea via a Large PCORnet Collaboration or simply known as the O2VERLAP Study. The award has been approved pending completion of a business and programmatic review by PCORI staff and issuance of a formal award contract.
The multi-partner demonstration project will compare the effectiveness of a proactive care (web-based peer coaching education and support intervention) versus reactive care on improving adherence to nocturnal oxygen and positive airway pressure (PAP) therapies in patients diagnosed with both chronic obstructive pulmonary disease (COPD) and obstructive sleep apnea (OSA). It will also compare the effectiveness of the two intervention groups on patient-centered outcomes including sleep quality and symptoms.
O2VERLAP results will provide answers for clinicians seeking the best ways to remove barriers to treatment adherence and strategies for providing efficient educational and coaching platforms. The results will also help patients understand the benefits of their treatment. Additionally, the findings will help provide guidance for using social media, peer-to-peer support, Apple ResearchKit iPhone apps, and viral messaging to help recruit and enroll new participants, with the ultimate goal of improving the patient infrastructure for The National Patient-Centered Clinical Research Network (PCORnet).
"Other PCORI-funded projects have shown that "peer" support is successful in increasing PAP adherence and my own research has shown that a group self-management approach led by a sleep provider with sleep apnea facilitating group support sessions results in an increase in PAP adherence," said Carl Stepnowsky, PhD, the co-principal investigator, associate professor at University of California at San Diego and ASAA's chief science officer. "This line of research has resulted in an approach called the Sleep Apnea Self-Management Program, which will be the basis of the material and content for this intervention."
COPD is a group of progressive and debilitating respiratory conditions that affect 15-25 million Americans1 and over 300 million people worldwide.2 COPD is the 3rd leading cause of death and the 2nd leading cause of disability in the United States.3 Obstructive sleep apnea is a prevalent chronic medical condition characterized by repeated stops or near stops of breathing during sleep.4 OSA affects 17% of adults and over 25% of older adults, with rates increasing in due to the obesity epidemic.5,6 Sleep apnea requires immediate and ongoing therapy because it lowers blood-oxygen levels and is associated with hypertension, myocardial infarction, stroke, atrial fibrillation, and early mortality. It also results in an increase of depression, anxiety, cognitive issues, erectile dysfunction, irritability, daytime sleepiness and motor vehicle crashes.7,8
Separately, COPD and OSA contribute to the morbidity and mortality of hundreds of thousands of Americans every year. However, when OSA coexists with COPD it is referred to as the Overlap Syndrome (OS).9 OSA is prevalent in at least 10-15% of patients diagnosed with COPD.10 While the prevalence rate of OSA is similar in patients with COPD as in the general population, individuals with OS but who do not use PAP therapy have an increased risk of death and more hospitalizations from acute exacerbations, demonstrating the importance of treatment.11
The project will also include the engagement of patient partners and stakeholders in a series of focus groups and interviews to understand treatment barriers, important outcomes and to refine the development of a peer-led Internet based coaching program to improve adherence and other patient-centered outcomes in individuals with both COPD and OSA.
The project also reunites the ASAA with five patient-powered research networks (PPRNs) and one clinical data research network (CDRN) that are part of PCORnet, two professional medical associations and three patient-centered home medical companies. These groups include:
The COPD PPRN
The Health eHeart Alliance PPRN
The American BRCA Outcomes and Utilization of Testing Patient- Powered Research Network (ABOUT) PPRN
The Population Research in Identity and Disparities for Equality Patient-Powered Research Network (PRIDEnet PPRN)
PI Patient Research Connection (PI-CONNECT) PPRN
Patient-Centered Scalable National Network for Comparative Effectiveness Research (pSCANNER) CDRN
American Thoracic Society
American College of Chest Physicians
The VGM Group
CMB Solutions
Evermind
"COPD and sleep apnea are two chronic conditions that impact the lives of millions of Americans. These two comorbid conditions are of increasing concern to each of our patient communities and this project was born out our collaboration with different patient-advocacy groups, especially the COPD Foundation," said Adam Amdur, ASAA chief patient officer and patient co-investigator. "We are extremely honored to be working with our great PCORnet partners and other dear colleagues in this study and we look forward to engaging other new partners through our Sleeptember campaign."
Sleeptember® is the ASAA's new year-long effort to connect the dots between sleep and other health conditions through fun and engaging online and community events. The discussion forum allows patients from many different disease communities and other stakeholders to crowd-source research ideas, educational needs, messaging, and promotional and dissemination ideas to gain additional support and funding for research. As part of this effort, the ASAA and its partners will create online training materials to educate patients and other stakeholders about patient-centered research and why they need to be involved. This will include the use of videos, graphics, blogs and testimonials written by patients and others and offered through several dynamic engagement platforms.
###
About the American Sleep Apnea Association
The American Sleep Apnea Association, founded in 1990, is a patient-led 501(c)(3) nonprofit organization dedicated to the promotion of sleep health through research, advocacy and education. Most recently, ASAA released its SleepHealth Mobile App Study on Apple's ResearchKit platform to look at sleep health and its connection to health, safety and productivity. It aims to be the world's largest longitudinal sleep study collecting data on healthy and unhealthy sleepers through standardized questions and validated tools and is the first ResearchKit study to run on the data-rich Watson Health Cloud and the second to incorporate Apple Watch. The SleepHealth app is available to anyone in the U.S. as a free download from the App Store, and runs on the iPhone and iPod Touch.
For more information on the SleepHealth Mobile App Study and Sleeptember, visit http://www.Sleeptember.org. Join our community on Twitter at #sleeptemberorg and #sleephealthapp and follow us on Facebook, Instagram, and Vimeo.
About PCORI
The Patient-Centered Outcomes Research Institute is an independent, non-profit organization authorized by Congress in 2010. Its mission is to fund research that will provide patients, their caregivers and clinicians with the evidence-based information needed to make better-informed health care decisions. PCORI is committed to continuously seeking input from a broad range of stakeholders to guide its work.
Media Contact:
American Sleep Apnea Association
Darrel Drobnich
(202) 903-6292
ddrobnich@sleepapnea.org
1. Mannino DM, Gagnon RC, Petty TL, Lydick E. Obstructive lung disease and low lung function in adults in the United States: data from the National Health and Nutrition Examination Survey, 1988-1994. Arch Intern Med. 2000;160(11):1683-1689.
2. Mannino DM, Buist AS. Global burden of COPD: risk factors, prevalence, and future trends. Lancet. 2007;370(9589):765-773.
3. Kochanek KD, Xu J, Murphy SL, Miniño AM, Kung HC. Deaths: final data for 2009. Natl Vital Stat Rep. 2011;60(3):1-116.
4. Malhotra A, White DP. Obstructive sleep apnoea. Lancet. 2002;360(9328):237-245.
5. Rosen CL, Larkin EK, Kirchner HL, et al. Prevalence and risk factors for sleep-disordered breathing in 8- to 11- year-old children: association with race and prematurity. J Pediatr. 2003;142(4):383-389.
6. Young T, Evans L, Finn L, Palta M. Estimation of the clinically diagnosed proportion of sleep apnea syndrome in middle-aged men and women. Sleep. 1997;20(9):705-706.
7. National Institutes of Health. National Institutes of Health Sleep Disorders Research Plan. Last accessed March 5, 2015 https://www.nhlbi.nih.gov/health-pro/resources/sleep/nih-sleep-disorders-research-plan-2011
8. Institute of Medicine. Sleep disorders and sleep deprivation: An unmet public health problem. Colten HR, Alteveogt BM, editors. ISBN:0-309-66012-2, 1-500. 2006. Washington, D.C., National Academies Press.
9. Flenley DC. Sleep in chronic obstructive lung disease. Clin Chest Med. 1985;6(4):651-661.
10. Marin JM, Soriano JB, Carrizo SJ, Boldova A, Celli BR. Outcomes in patients with chronic obstructive pulmonary disease and obstructive sleep apnea: the overlap syndrome. Am J Respir Crit Care Med. 2010;182(3):325-331.
11. Stanchina ML, Welicky LM, Donat W, Lee D, Corrao W, Malhotra A. Impact of CPAP use and age on mortality in patients with combined COPD and obstructive sleep apnea: the overlap syndrome. J Clin Sleep Med. 2013;9(8):767-772.
12. Stanchina ML, Welicky LM, Donat W, Lee D, Corrao W, Malhotra A. Impact of CPAP use and age on mortality in patients with combined COPD and obstructive sleep apnea: the overlap syndrome. J Clin Sleep Med. 2013;9(8):767-772.
---