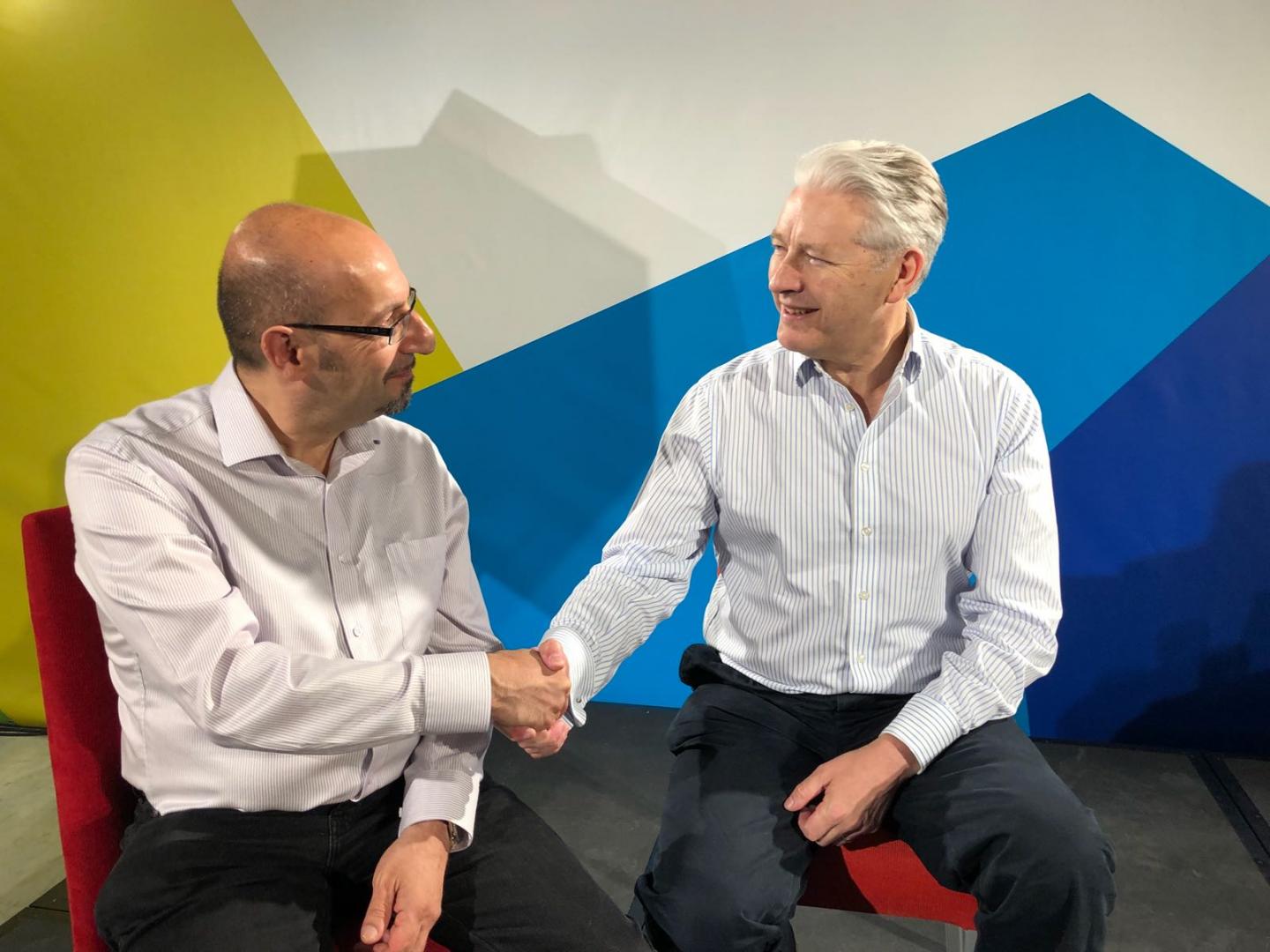 Frontiers in Blockchain facilitates a movement of blockchain research knowledge and experience between academia, industry and the wider world. This new open-access journal is launched in collaboration with the Centre for Citizenship, Enterprise and Governance (CCEG) Think Tank and led by Olinga Ta'eed, Director, CCEG, and Christopher Clack, financial computing expert and founder of the Thomson Reuters laboratory, University College London.
Blockchain is currently a hotly debated phenomenon, infiltrating the media with stories such as the Bitcoin frenzy, upheaval of business structures and the promises and cautions of a "disruptive" technology. A large community of blockchain pioneers is developing this new technology, exploring the consequences of integrating blockchain with legacy technology and the real world, and imagining new possibilities for communities sharing data.
As a multidisciplinary open-access journal, Frontiers in Blockchain facilitates future developments by disseminating and communicating the latest scientific knowledge and impactful discoveries -- both theoretical and applied -- to researchers, academics, practitioners and the public worldwide.
Although financial transactions were a major driving force in the initial development of this technology, Frontiers in Blockchain launches with 6 sections, demonstrating the increasing diversity within the field. These are led by experts from across the globe, tackling the biggest debates within the sector.
Blockchain Technologies (led by George Giaglis, University of Nicosia, and Philipp Sandner, Frankfurt Blockchain Centre) investigates the systems and code maintaining the validity and security of the blockchain network, with Smart Contracts (Thomas Butler, University of Cork, and Maria Vigliotti, Sandbrooks Consulting) examining autonomous code running on blockchains and how this code is derived from legal agreements.
Cryptocurrencies and the frameworks they operate in are explored in Financial Blockchain (Pinar Emirdag, University College London, and Garrick Hileman, London School of Economics), while Non-Financial Blockchain (Claudio Tessone, Universität Zürich, and Massimo Bartoletti, Università di Cagliari) considers the movement of intangible assets, such as votes or intellectual property rights, and the guarantee of their provenance.
The possibilities, impacts and governance of blockchain are debated in Fourth Industrial Revolution (led by Carsten Maple, University of Warwick, and Paolo Tasca, University College London).
Blockchain for Good (Jane Thomason, University of Queensland, Glenn Parry, University of the West of England, and Richard Adams, Cranfield University) discusses its potential for innovation with a moral, ethical and responsible purpose, and explores its political, philosophical, environmental and social implications.
Field Chief Editor, Dr Christopher Clack (University College London), stresses the timeliness of Frontiers in Blockchain, "There's a huge amount of work going on in industry, as well as in academia, and bringing the two together is really important".
Prof Olinga Ta'eed (Centre for Citizenship, Enterprise and Governance), fellow Field Chief Editor of this pioneering new journal, sees blockchain not just as a disruption, but as a solution -- applicable to problems of economy, ecology, society and ultimately humanity.
###
Follow Frontiers in Blockchain at @FrontBlockchain to get the latest research and updates, or contact the journal directly at blockchain@frontiersin.org
---