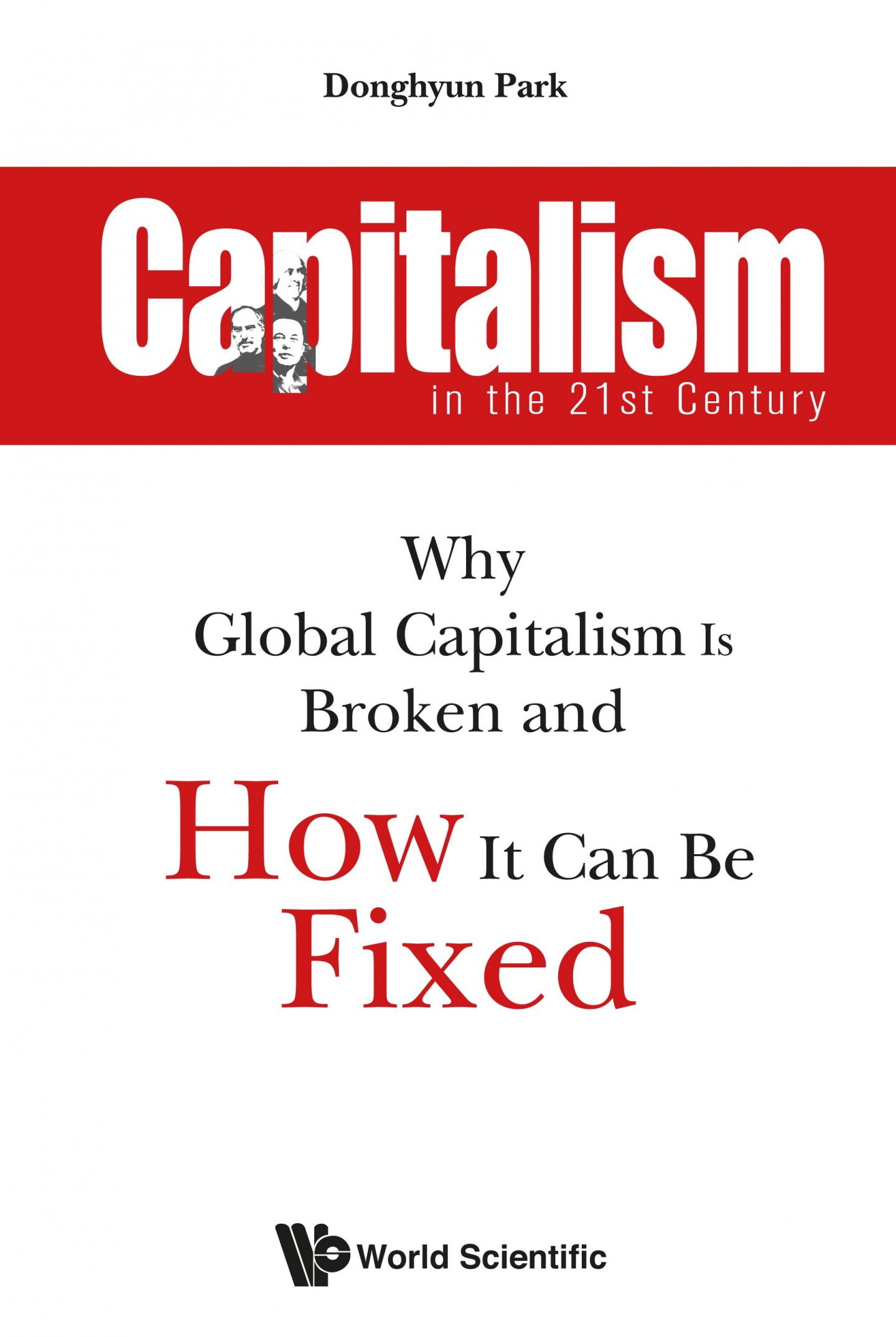 Or could capitalism be part of the solution, rather the problem?
In Capitalism in the 21st Century: Why Global Capitalism is Broken and How It Can Be Fixed, Dr Donghyun Park, Principal Economist at the Economic Research and Regional Cooperation Department (ERCD) of the Asian Development Bank (ADB) defends capitalism against its unfair demonization and makes a positive case for entrepreneurial capitalism, which creates wealth and jobs as well as drives human progress.
According to the author, reforming the financial industry, which has become a self-serving leviathan, and more fundamentally, tweaking the economic role of the government, which stifles growth-promoting entrepreneurship, are critical to restoring the vitality of capitalism.
Said Dr Park, "It is easy to take the blessings of capitalism for granted and to focus only on its supposed flaws. But a reformed and revitalized capitalism, based on less meddlesome government and more supportive financial system, can do so much for mankind. Just two examples--the stunning rise of China as an economic giant and the plethora of life-enriching IT services from Silicon Valley--underline the transformative power of entrepreneurial capitalism."
"Despite the gloom and doom of the growing legion of pessimists about mankind's future, there is every reason to hope that tomorrow will be better than today. Setting capitalism free to work its wonderful growth-promoting, job-creating, poverty-reducing magic will make that hope, come true."
Capitalism in the 21st Century is explicitly written such that a reader without any background in economics or finance can easily understand it.
This book retails for US$38 / £35 (paperback) and US$68 / £60 (hardback) at major bookstores and online. To know more about the book visit https://www.worldscientific.com/worldscibooks/10.1142/11098. The views expressed in this book are purely personal views of the author, and do not reflect the views of any organizations associated with the author.
###
About the Author
Dr. Donghyun PARK is currently Principal Economist at the Economics Research and Regional Cooperation Department (ERCD) of the Asian Development Bank (ADB), which he joined in April 2007. Prior to joining ADB, he was a tenured Associate Professor of Economics at Nanyang Technological University in Singapore. Dr. Park has a Ph.D. in economics from UCLA, and his main research fields are international finance, international trade, and development economics. His research, which has been published extensively in journals and books, revolves around policy-oriented topics relevant for Asia's long-term development, including population aging, service sector development, and financial sector development. Dr. Park plays a leading role in the production of Asian Development Outlook, ADB's biannual flagship publication on macroeconomic issues, and leads the team that produces Asia Bond Monitor, ADB's quarterly flagship report on emerging Asian bond markets.
About World Scientific Publishing Co.
World Scientific Publishing is a leading international independent publisher of books and journals for the scholarly, research and professional communities. World Scientific collaborates with prestigious organisations like the Nobel Foundation and US National Academies Press to bring high quality academic and professional content to researchers and academics worldwide. The company publishes about 600 books annually and 146 journals in various fields. To find out more about World Scientific, please visit http://www.worldscientific.com.
For more information, contact Amanda at heyun@wspc.com.
---