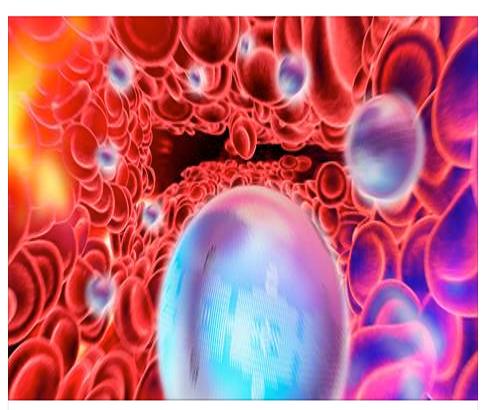 HOUSTON-(Oct. 3, 2016)-The Houston Methodist Research Institute has been awarded a $9 million grant from the National Cancer Institute to establish a research center focused on the physics of cancer immunotherapy.
The Houston Methodist Research Institute will be the lead site for the NCI-designated Center for Immunotherapeutic Transport Oncophysics (CITO), which focuses on designing immunotherapies for breast and pancreatic cancers. While several immunotherapies have been approved by the U.S. Food and Drug Administration, the use of immunotherapy to treat these intractable cancers has been less effective.
Houston Methodist is partnering with the University of Texas M.D. Anderson Cancer Center and UT Southwestern to receive the NCI grant to explore physiological changes during cancer progression. Studying the body's changes, rather than simply focusing on the tumor, will help researchers create more effective and personalized treatments with fewer side effects.
Through a multidisciplinary and multi-institutional research team led by Mauro Ferrari, Ph.D., president and CEO of the Houston Methodist Research Institute, the CITO will combine the studies of cancer immunology, biotechnology and transport oncophysics (mass transport within cancer cells) to reveal how immunotherapy works in cancer patients.
Ferrari, considered a pioneer of transport oncophysics explained, "Many cancer patients do not respond to immunotherapies, typically because the drugs never reach the cancer cells. While transport oncophysics is a relatively young field of study, we need to understand the limitations of treatments to identify effective immunotherapies for patients."
The center's goal is to use research information to personalize immunotherapies for the treatment of breast and pancreatic cancers: topics of the two major center projects.
The first project will determine how nano-dendritic cell vaccines, containing immune cells loaded with nanoparticles, are transported to breast cancers. The second project aims to identify the transport barriers keeping immunotherapies from reaching pancreatic tumors.
Houston Methodist is one of 10 institutions receiving an NCI center grant. Others include Cornell University, Dana-Faber Cancer Institute, Johns Hopkins University and Massachusetts Institute of Technology (MIT).
###
To speak with Mauro Ferrari, Ph.D., contact Patricia Akinfenwa, Houston Methodist, at 281.740.1402 or pakinfenwa@houstonmethodist.org. For more information about Houston Methodist, visit houstonmethodist.org. Follow us on Twitter and Facebook.
---