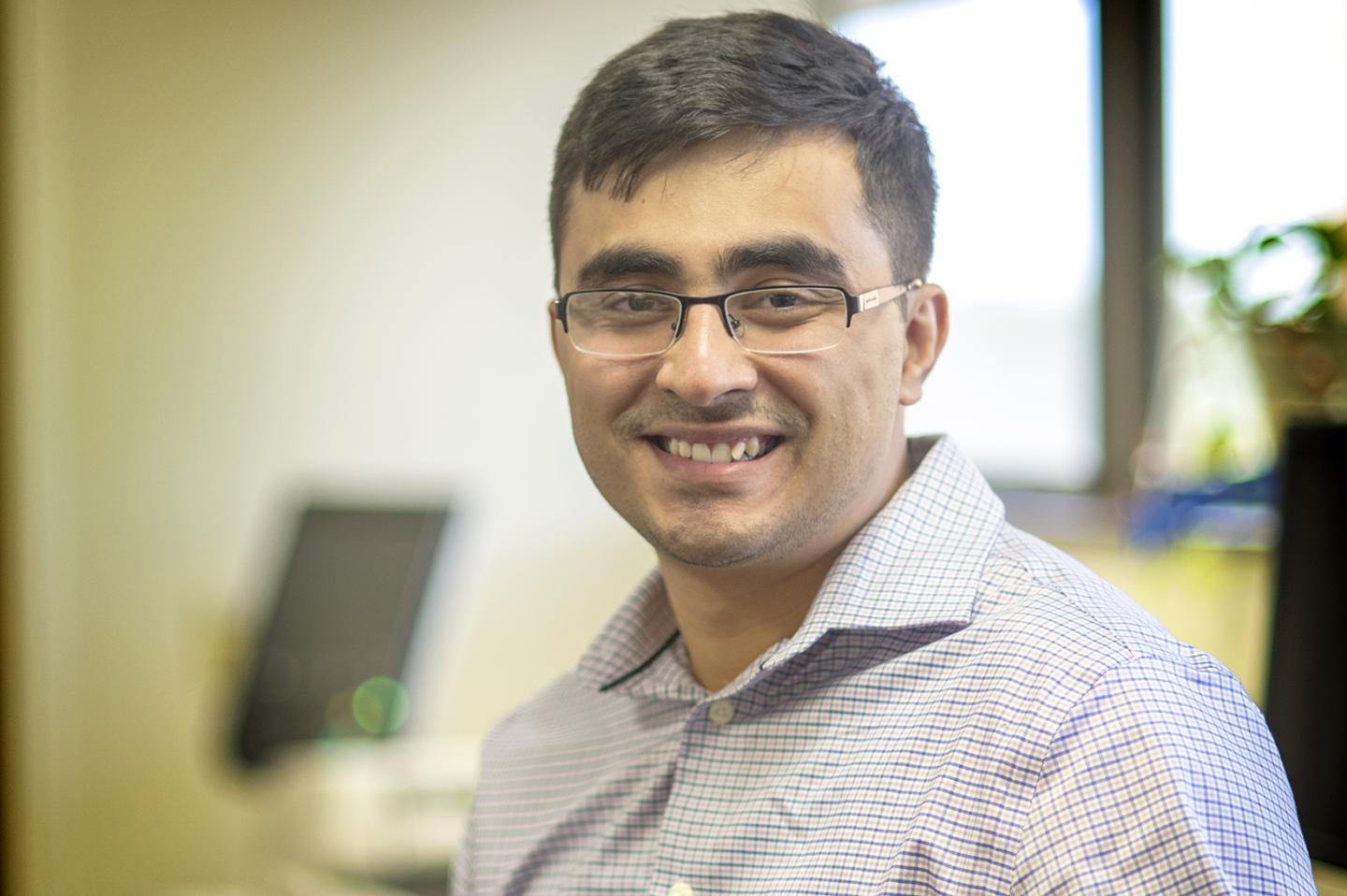 Shivam Arora, a dual-degree track graduate student in Accounting and Business Analytics, has won the 2018-19 Airport Cooperative Research Program's Graduate Research Award.
The $12,000 fellowship funds those seeking to conduct applied research in public-sector airport-related aviation issues. The Federal Aviation Administration awards the grants and selects 10 outstanding masters or doctoral students nationally each year.
Arora plans to develop factor models for fixed-income securities issued by airport-affiliated entities in the United States. Inspired by a factor-based investing method that won Eugene Fama a Nobel Peace Prize in Economic Sciences in 2013, Arora will utilize the grant to apply similar explanatory models normally reserved for stocks and public funds to the bond market as it relates to airports over the next year.
He will then present his findings at the Transportation Research Board's annual meeting in Washington, D.C., in January 2020. The TRB is part of The National Academies of Sciences, Engineering, and Medicine. The board promotes innovation and progress in transportation through interdisciplinary research.
According to this August 2018 article by The Economist, "factor investing for bonds is still so new that many investors have not even heard of it," which makes this proprietary analysis exciting for Arora.
"Little research has been done on this and it's helpful for investors and government entities because it could be a potential game changer that influences how airports take up financing and better track factors for ideal times to issue bonds," Arora said. "Research in business is much needed but rare, especially at the collegiate level, and the discipline offers a scope for conducting quality research that has an impact on society and industry."
Arora's faculty mentor, David Rakowski, associate professor of finance, will be overseeing his research and has worked with him before. Arora completed and published his honors senior thesis under guidance from Rakowski. During his undergraduate degree, Arora also interned with American Airlines as a corporate controller intern, and was awarded the Dwight D. Eisenhower Transportation Fellowship.
"He was one of my best students in the Financial Institutions and Markets class and had several ideas that dealt with financial modeling for the Indian and U.S. financial markets," Rakowski said. "Bonds had traditionally been traded in private transactions. This new research is possible because bond data is now available and we can apply to bonds what we've applied to stocks in the past. We can run analysis on municipal markets and increase efficiency."
With this application of financial modeling, Rakowski and Arora hope to find what makes airport bond funds perform better. The work has the potential for being useful in informing the next wave of rebuilding of airports and potentially even space ports.
"It is going to give him a great start in his career to have these grants and publications," Rakowski said. "For industry, they'll recognize it as good applied background in modeling and analysis."
Arora is scheduled for graduation in May 2019 with dual master's degrees in Accounting and Business Analytics. He aims for an analytical career path, possibly along the lines of consulting.
###
-- written by Jillian Jordan McFarland
---