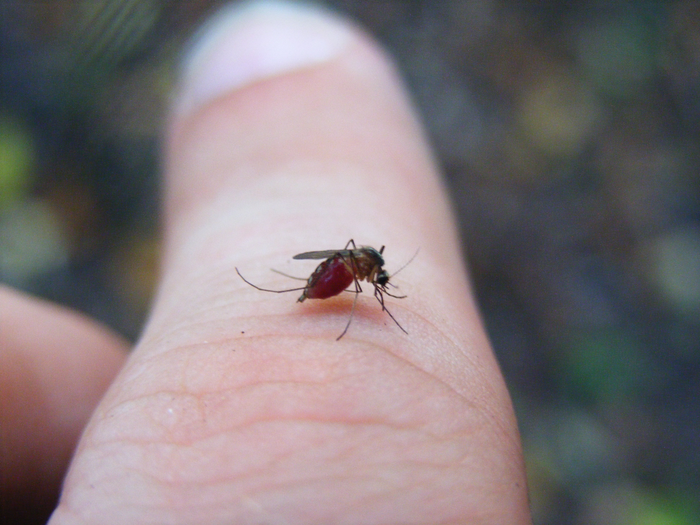 Venom contributed to the species diversity of insects and fishes, new study reveals
The extraordinary diversity of insects and fishes, the most species-rich invertebrate and vertebrate groups in the animal kingdom, is partly due to the origin of venom, a new study of their evolution has revealed.
Venomous fishes and insects diversify around twice as fast as their non-venomous counterparts, the research showed.
Venom provides an effective means of repelling predators or catching prey, which may allow species to exploit more opportunities in their environment, potentially leading to the formation of new species as they diversify in their ecology.
Over 1 million species of insects have so far been identified, which is three-quarters of all invertebrate species on Earth. There are 31,269 species of fish, which make up almost half of all vertebrate species.
Today, around 10% of fish families and 16% of insect families contain venomous species – from stingrays and catfish to wasps and mosquitoes. The research showed that venom has independently evolved at least 19-20 times in fishes and at least 28 times in insects across their evolutionary history.
Although biologists have long examined what drives biodiversity, the role of venom in relation to the most diverse groups of all - insects and fishes - had not been fully considered.
This is where the new Swansea-led research comes in. The team, led by Dr Kevin Arbuckle from the Department of Biosciences, carried out the first large-scale test of whether venom contributed to the diversity of insect and fish species.
By showing that venom has evolved many times over the evolutionary history of both insects and fishes, and that it has been associated with faster rates of diversification, the researchers present evidence that venom has contributed meaningfully to the species diversity in these 'super-radiations'.
Dr Kevin Arbuckle of Swansea University, lead researcher, said:
"Our results provide evidence that venom has played a part in generating the diversity of insects and fishes, which have the largest number of species amongst invertebrates and vertebrates respectively
Venom is not the only factor driving species richness in these animal groups, but we show that it has played an important but previously unrecognised role in generating the amazing diversity we see today amongst insects and fishes."
Although tentative, the pattern of timing in the origins of venomous fishes suggests tantalising clues of what was driving the evolution of their venom. Unlike insects, where venom evolved fairly evenly throughout their history, most origins of fish venom were concentrated in the Late Cretaceous and Eocene periods.
Dr Arbuckle explained:
"Mosasaurs - the aquatic behemoths made famous in the Jurassic World series - originated and peaked in diversity in the Late Cretaceous, at a time when other large marine predator groups were declining.
Similarly, whales originated and peaked in diversity in the Eocene, when most other large marine predators had gone extinct at the end-Cretaceous mass extinction, which killed off the dinosaurs.
Both early whales and mosasaurs are thought to have been active predators with similar styles of movement. As a result, we cautiously speculate that most origins of fish venom were linked to similar predation pressures imposed by mosasaurs in the Late Cretaceous and early whales in the Eocene."
The research was published in BMC Ecology and Evolution.
END
Notes to Editors
Swansea University is a world-class, research-led, dual campus university offering a first-class student experience and has one of the best employability rates of graduates in the UK. The University has the highest possible rating for teaching – the Gold rating in the Teaching Excellence Framework (TEF) in 2018 and was commended for its high proportions of students achieving consistently outstanding outcomes.
Swansea climbed 14 places to 31st in the Guardian University Guide 2019, making us Wales' top ranked university, with one of the best success rates of graduates gaining employment in the UK and the same overall satisfaction level as the Number 1 ranked university.
The 2014 Research Excellence Framework (REF) 2014 results saw Swansea make the 'biggest leap among research-intensive institutions' in the UK (Times Higher Education, December 2014) and achieved its ambition to be a top 30 research University, soaring up the league table to 26th in the UK.
The University is in the top 300 best universities in the world, ranked in the 251-300 group in The Times Higher Education World University rankings 2018. Swansea University now has 23 main partners, awarding joint degrees and post-graduate qualifications.
The University was established in 1920 and was the first campus university in the UK. It currently offers around 350 undergraduate courses and 350 postgraduate courses to circa 20,000 undergraduate and postgraduate students. The University has ambitious expansion plans as it moves towards its centenary in 2020 and aims to continue to extend its global reach and realise its domestic and international potential.
Swansea University is a registered charity. No.1138342. Visit www.swansea.ac.uk
For more information:
Kevin Sullivan, senior press officer, Swansea University k.g.sullivan@swansea.ac.uk
Follow us on Twitter: www.twitter.com/SwanseaUni
Find us on Facebook: www.facebook.com/swanseauniversity
---
Journal
BMC Ecology and Evolution
Article Title
Radiating pain: venom has contributed to the diversification of the largest radiations of vertebrate and invertebrate animals
Article Publication Date
2-Aug-2021