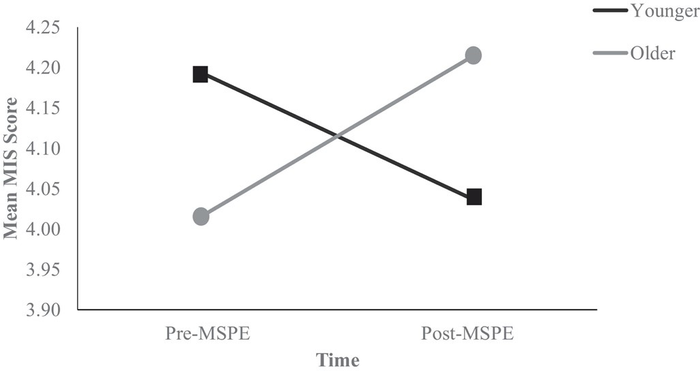 Mindfulness, often described as non-judgemental attention in the present moment, is increasingly being used to help athletes with a variety of issues, ranging from performance improvement to stress reduction. While research has supported the effectiveness of mindfulness in sport, less is known about which groups are likely to benefit from it the most.
A new study by researchers in the Mindfulness & Sport Lab at The Catholic University of America looks at 60 female student-athletes from three collegiate athletic teams. Each participant received six weeks of training using the mindfulness intervention, Mindful Sport Performance Enhancement (MSPE). Results show that older student-athletes improve more on sport mindfulness than their younger teammates, and are more likely to report practicing mindfulness during workouts, team practices and competitions. Additionally, the older the athlete, the more likely they are to show reductions in sport anxiety and improvements in dispositional mindful acceptance.
Megan Hut, first author of the study, which was published in the KeAi journal Asian Journal of Sport and Exercise Psychology, explains: "Previous research has suggested that mindfulness interventions may need to be adjusted, based on the developmental needs of participants. We found that age is related to how often student-athletes say they practice mindfulness skills during sport. Perhaps older athletes are more mature or motivated to engage in mindfulness practice to benefit both individual and team performance. With age and/or experience, it's also possible they benefit more from learning to be more accepting and compassionate in their sport. Another factor could be that they get more opportunities to play during competitions."
The study findings also suggest that MSPE training is beneficial for student-athletes in general: following the intervention, participants reported more positive perceptions of their physical athletic performance and attention/emotion-regulation skills related to performance, along with decreased levels of sport anxiety.
According to Hut: "One of the goals of MSPE is to teach athletes to notice negative thoughts and emotions and then let them go, which could have helped our participants feel less worried and tense during sport. While we don't know if MSPE affected actual sport performance, student-athletes may have become less judgemental of their physical performance as a result of this intervention." Participants have said they are likely to continue practicing MSPE exercises and are highly likely to recommend MSPE to other college athletes.
Overall, the study supports the use of mindfulness training for athletes, but also shows the benefit of looking at the needs of different athletes. As Hut explains: "The more we can personalise interventions when working with athletes, the better we can help them reach their goals."
She adds: "I should note that we did not find differences between older and younger athletes on all measures. It may be useful for future research on mindfulness interventions to include athletes with a much wider age range than those on college varsity teams, for example comparing athletes in their late teen years with those in their early and late 20s."
###
Contact the authors: Megan Hut mh00026@mix.wvu.edu, Carol Glass glass@cua.edu, Kathryn Degnan degnank@cua.edu, Thomas Minkler tom0007@mix.wvu.edu.
The publisher KeAi was established by Elsevier and China Science Publishing & Media Ltd to unfold quality research globally. In 2013, our focus shifted to open access publishing. We now proudly publish more than 100 world-class, open access, English language journals, spanning all scientific disciplines. Many of these are titles we publish in partnership with prestigious societies and academic institutions, such as the National Natural Science Foundation of China (NSFC).
---
Journal
Asian Journal of Sport and Exercise Psychology
Article Title
The effects of mindfulness training on mindfulness, anxiety, emotion dysregulation, and performance satisfaction among female student-athletes: The moderating role of age
Article Publication Date
31-Aug-2021