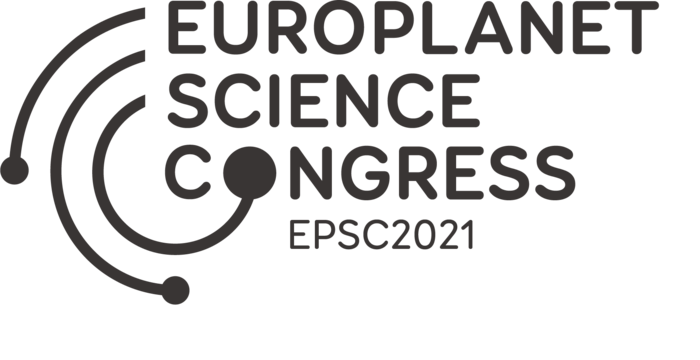 The 2021 Europlanet Science Congress (EPSC2021) will take place as a virtual meeting from 13-24 September 2021. The EPSC2021 programme covers the full spectrum of planetary science and technology across 43 sessions. More than 840 oral and poster presentations have been submitted by planetary scientists from Europe, the US and around the world.
The EPSC2021 virtual meeting has a hybrid format of asynchronous presentations and discussion alongside a programme of live events. Scientific oral presentations are submitted as pre-recorded 10-minute videos. Poster presentations are optimised for viewing on screen. The live programme, which will run from Thursday 16 – Friday 24 September, includes daily briefings, live discussions for each scientific session, keynote lectures, prize lectures, community events, short courses and splinter meetings.
An overview of the full live programme is online here:
https://www.epsc2021.eu/programme/online_programme_overview/overview_week_1.html
https://www.epsc2021.eu/programme/online_programme_overview/overview_week_2.html
The meeting hashtag is #EPSC2021
Details of the scientific sessions and the presentation abstracts can be found at the official website: https://www.epsc2021.eu/
Press notices on presentations of interest to the media will be issued by the EPSC2021 Press Office during the meeting.
MEDIA REGISTRATION
Media representatives are cordially invited to attend the EPSC2021 meeting. Media registration is free. Any bona fide media delegates can register by e-mailing epsc-press@europlanet-society.org.
###
---