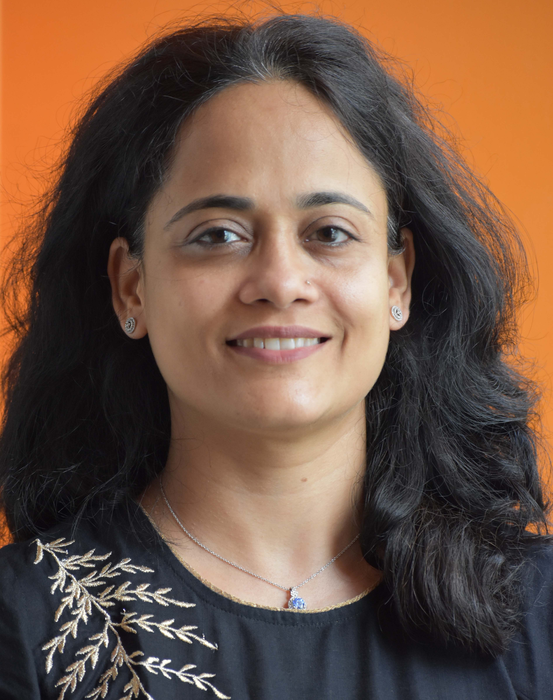 DENVER—September 8, 2021—The International Association for the Study of Lung Cancer today presented the Mary J. Matthews Pathology/Translational Research Award to Deepali Jain, MD, DNB, MNAMS, MNASI, FIAC. The announcement was made at the IASLC 2021 World Conference on Lung Cancer.
Dr. Deepali Jain is a professor in the Department of Pathology at All India Institute of Medical Sciences (AIIMS), New Delhi, India. She is trained in pathology from Postgraduate Institute of Medical Education and Research (PGIMER), Chandigarh, India. Her areas of special interest are thoracic pathology and cytopathology. Her current research is focused on thoracic malignancies in lung cancer, in which she is examining molecular biomarkers involved in the pathogenesis and pathology of non-small cell and small cell lung cancers in ethnically different and diverse population of patients in India.
Dr Jain serves the pathology committee at the International Association for Study of Lung Cancer (IASLC) as a member. Dr. Jain has authored and coauthored more than 300 peer-reviewed articles and multiple book chapters. She is editorial board member of the 2021 World Health Organization (WHO) classification of Thoracic Tumors and upcoming International System for Reporting Lung Cytopathology by IAC-IARC, First Edition. She is a member of the International Collaboration on Cancer Reporting (ICCR), Thymic Epithelial Tumours dataset authoring committee. She is editor of Atlas of Thymic Pathology, First edition.
The Mary J. Matthews Pathology/Translational Research Award recognizes an IASLC scientist for a lifetime achievement in pathology and translational research of thoracic malignancies. Dr. Matthews served as a senior investigator and pathologist at the National Cancer Institute's Medical Oncology Branch. She was pioneer in the foundation of the histologic subtypes of lung cancer and the relationship between those subtypes and the clinical course of lung cancer. Geno Saccommano, MD, PhD, a physician and cancer researcher who dedicated his life to developing a pioneering technique to assist in the early detection of lung cancer, was the first to receive the award in 1994.
About the IASLC:
The International Association for the Study of Lung Cancer (IASLC) is the only global organization dedicated solely to the study of lung cancer and other thoracic malignancies. Founded in 1974, the association's membership includes nearly 7,500 lung cancer specialists
across all disciplines in over 100 countries, forming a global network working together to conquer lung and thoracic cancers worldwide. The association also publishes the Journal of Thoracic Oncology, the primary educational and informational publication for topics relevant to the prevention, detection, diagnosis, and treatment of all thoracic malignancies. Visit www.iaslc.org for more information. 
About the WCLC:
The WCLC is the world's largest meeting dedicated to lung cancer and other thoracic malignancies, attracting more than 7,000 researchers, physicians, and specialists from more than 100 countries. The goal is to increase awareness, collaboration and understanding of lung cancer, and to help participants implement the latest developments across the globe. The conference will cover a wide range of disciplines and unveil several research studies and clinical trial results. For more information, visit https://wclc2021.iaslc.org/.
---