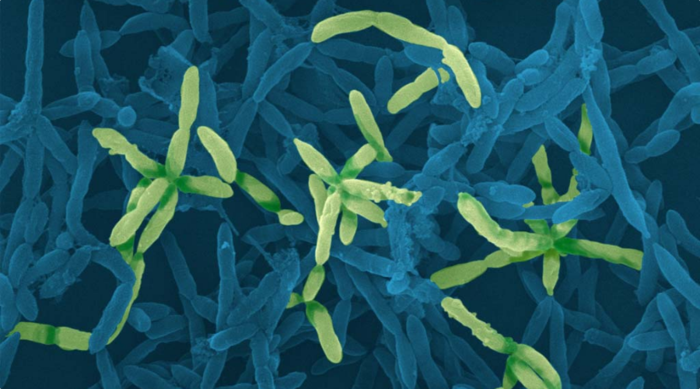 BORDEAUX & NARBONNE, France – The European Medicines Agency (EMA) and the US Food and Drug Administration (FDA) apply an aligned and complimentary mindset when advising the clinical development steps for live biotherapeutic products (LBPs), YSOPIA Bioscience and the Pharmabiotic Research Institute have found.
YSOPIA Bioscience, a French biotechnology company developing microbiome-based biotherapies focused on keystone bacteria, and the Pharmabiotic Research Institute (PRI), Europe's leading microbiome regulatory science expertise center, have announced the publication of a review titled "Entering First-in-Human Clinical Study with a Single-Strain Live Biotherapeutic Product: Input and Feedback Gained From the EMA and the FDA". Published in the journal Frontiers in Medicine: Regulatory Science, the paper details findings stemming from a coordinated effort between the two organisations to further clarify and confirm the specific requirements needed to document and demonstrate the quality, safety and efficacy of live biotherapeutic products (LBPs), a novel class of biologic medicines which contain live microorganisms as an active substance(s). YSOPIA's lead drug candidate Xla1 is being developed to treat obesity and associated metabolic disorders. This live biotherapeutic product is based on the human commensal keystone bacterium Christensenella minuta, and was granted IND authorization in August 2020 by the FDA.
Innovative medicines require innovative development strategies
YSOPIA Bioscience submitted a pre-Investigational New Drug (pre-IND) package to the FDA in 2019, and also submitted a request for scientific advice to the EMA, the following year. Both submissions were based on briefing packages "containing the same level of information", state the authors. This allowed the company to receive actionable regulatory feedback from both US and European health authorities: "…YSOPIA, supported by the PRI, engaged in discussions with the EMA and the FDA to adapt its development strategy to their evaluation and comments…" the authors continue.
Microbiome-based therapies such as LBPs do not yet benefit from a complete set of regulatory and quality guidelines, and as such, "…a number of gaps remain unaddressed to support the development…" of these innovative therapeutic candidates. Nor do they benefit from any form of international harmonization guidelines, which poses an added level of complexity for biotechnology companies looking to develop their drug candidates for multiple markets. The authors of the review have attempted to uncover key regulatory concepts specific to LBPs that were raised by both EU (EMA) and US (FDA) drug authorities in order to support strategic decisions that must be made when designing comprehensive preclinical and clinical development plans for LBPs.
Further progress in mapping the microbiome drug development path
Georges Rawadi, CEO of YSOPIA Bioscience, says, "Because of their high level of innovation, Live Biotherapeutics are obviously associated with many challenges. Navigating the complex regulatory pathway of single strain live biotherapeutics is one of these major considerations in our field. Interacting with FDA and EMA, YSOPIA is paving the way to the founding regulatory concepts specific to single strain Live Biotherapeutics. YSOPIA's team is fully committed to carry out the development of our groundbreaking Live Biotherapeutics towards the medicines of tomorrow."
Shining example of the PRI "Share & Learn" approach
Magali Cordaillat-Simmons, Executive Director of the PRI, concludes: "Microbiome and its impact on human health is driving tremendous research efforts in order to develop safe and efficacious innovative medicines in areas where current standards of care are limited or could be improved. For this reason, it is necessary to begin clarifying the regulatory path of products for which the nature and modes of actions represent such a paradigm shift compared to medicinal products currently on the market. In a domain where few regulatory guidance texts are available and no harmonization efforts have been initiated, sharing the experience gained by developers in various regions of the world through their interactions with drug authorities is key for the progress of the field and equality of patient access to these new promising products."
Review article published in Frontiers in Medicine: Regulatory Science; "Entering First-in-Human Clinical Study With a Single-Strain Live Biotherapeutic Product: Input and Feedback Gained From the EMA and the FDA" - https://www.frontiersin.org/articles/10.3389/fmed.2021.716266/full
--
About YSOPIA Bioscience (https://ysopia.bio)
YSOPIA Bioscience is a French clinical stage biotech company specializing in the research and development of therapeutic innovations harnessing the potential of the gut microbiome. 
Founded in 2010, YSOPIA develops ground-breaking biotherapies using single-strain keystone bacteria. The Company has completed a Phase 1 clinical trial evaluating its drug-candidate, Xla1, on obesity and associated metabolic diseases. YSOPIA's portfolio also includes three other innovative programs addressing chronic indications with substantial unmet medical needs (inflammatory diseases and mood disorders).
Contact: Caroline Bernard, M. +33 (0)5 57 60 05 58, caroline.bernard@ysopia.bio
About the PRI (https://www.pharmabiotic.org)
The Pharmabiotic Research Institute (PRI) is Europe's leading microbiome regulatory science expertise centre and was founded in 2010 to support the development of microbiome-based medicines for the EU market, for the benefit of patients. It applies a unique 'Share & Learn' approach to overcome the complex and various regulatory challenges faced by the relevant stakeholders. Its overall mission is to facilitate the conversation between European regulators and Microbiome medicinal product developers and their partners, and to become the key network driving the new therapeutic and diagnostic innovation in the field of microbiome science.
Contact: Joseph Simmons, M. +33 (0)6 61 24 57 17, joseph@pharmabiotic.org
---
Journal
Frontiers in Medicine
Method of Research
Case study
Article Title
Entering First-in-Human Clinical Study With a Single-Strain Live Biotherapeutic Product: Input and Feedback Gained From the EMA and the FDA
Article Publication Date
11-Aug-2021
COI Statement
JCP, SC, WM, GR, LR, and FE are employees of YSOPIA Bioscience. MC-S and AR are employees of the Pharmabiotic Research Institute.