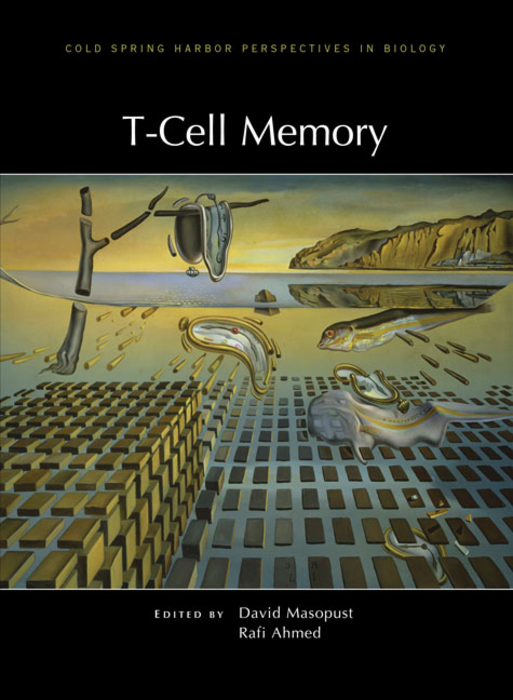 Cold Spring Harbor, NY. -- Cold Spring Harbor Laboratory Press (CSHLP) announced the release of T-Cell Memory, available on its website in hardcover and eBook formats.
Memory T cells are highly specific, long-lived cells that remain in the body after infection by a disease-causing agent, ready to mount a strong and rapid immune response if the same pathogen is encountered again. They also play central roles in the body's ability to develop immunity after vaccination and in protecting the body against cancer.
Written and edited by experts in the field, this collection from Cold Spring Harbor Perspectives in Biology reviews the arsenal of memory T-cell subtypes in the body and how they function as key components of the adaptive immune system. The contributors examine the heterogeneity and diversity of memory T-cell subtypes, how they are classified and named, and their biological characteristics—their transcriptional and metabolic features, migration patterns, life spans, and surveillance activities. The differentiation of T cells from a naive state, how they establish and maintain a primed memory state, and factors that contribute to their decline are all covered.
Multiple chapters are devoted to recent advances in understanding tissue-resident memory T cells, which provide local control against pathogens (e.g., in the lung and skin) and are particularly relevant for the development of vaccines and anticancer therapies. This volume is therefore a valuable reference for all immunologists, cell biologists, and cancer researchers wishing to understand the biology of memory T cells and how their unique properties might be exploited to improve human health.
Please visit our website @ cshlpress.org to access free sample material and for further information on this title.
---