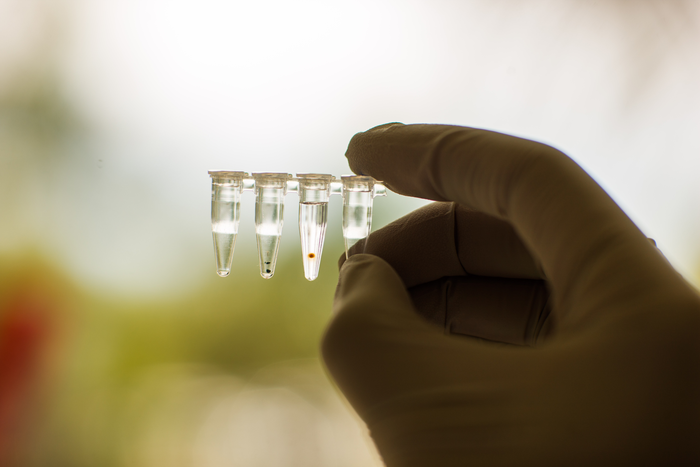 LA JOLLA, Calif.— Dedicated to finding and nurturing the next generation of scientific leaders, the Scripps Research Fellows Program opens its 2022 recruiting season today with a new website and pride in the success of its alumni.
Scripps Research President and CEO Peter Schultz, PhD, initiated the Fellows Program in 2017 to jumpstart science careers and instill leadership in promising scholars who had distinguished themselves with original thinking during their graduate studies.
Since then, three Scripps Research Fellows have been promoted to assistant professor positions in the institute's departments of Chemistry as well as Integrative Structural and Computational Biology. Their contributions have included furthering scientific understanding of cancer vulnerabilities, the chemistry and biology of regenerative organ repair, and cellular energy production during stress.
"By providing an exceptional scientific environment, plus the resources and mentorship necessary to successfully establish a first independent academic laboratory, we are fostering the next generation of scientific thought-leaders," Schultz says. "We were pleased to see our first group of Fellows promoted to tenure-track assistant professor positions, as the program is designed to launch high-impact academic careers."
Scripps Research Fellows receive salary support for themselves and two co-workers for three years. As a Fellow, they have Principal Investigator status and apply for external grants, while working closely with a faculty sponsor who shares laboratory space and equipment. The program is geared toward researchers who have recently completed their PhD in chemistry or biology.
"We are excited to continue this program that has been so successful, it's a wonderful way for us to bring new talent to Scripps Research, and a tremendous opportunity for emerging scientists to establish their laboratory," says Howard Hang, PhD, a professor in the Department of Immunology and Microbiology and chair of the Scripps Research Fellows Search Committee.
Scripps Research promotes diversity of thought, culture and background in the fields of science. The institute recruits, trains, compensates and promotes regardless of race, color, religion, sex, sexual orientation, gender identity, national origin, disability or other protected status as required by applicable law. Underrepresented individuals are highly encouraged to apply.
To learn more and apply, visit www.scripps.edu/fellows-program/. For more information contact facultysearch@scripps.edu.
Meet past Fellows:
Danielle Grotjahn, PhD, studies the interplay of mitochondria and their surrounding cellular environment, especially in response to cellular stress. She employs advanced structural and computational tools including cryogenic electronic microscopy.
After joining Scripps Research as a fellow in 2019, Grotjahn was promoted to assistant professor in the Department of Integrative Structural and Computational Biology in 2021.
Previously, Grotjahn completed a postdoctoral position at the California Institute of Technology. She earned her doctorate at Scripps Research.
"From the mentorship and guidance from senior colleagues to the camaraderie among the junior faculty, I really have a sense that everyone here wants me to succeed, and is willing to invest their time and resources to support my scientific career."
Michael Erb, PhD, studies tumorigenic gene regulation to identify new cancer vulnerabilities. The Erb lab develops chemical tools to drug and study such vulnerabilities with the intention of advancing new therapeutic approaches to address human cancers.
After earning his doctorate in chemical biology at Harvard University, Erb launched his own research lab as a Scripps Research Fellow in 2017. He was promoted to assistant professor in the Department of Chemistry in 2020.
"Scripps Research has taken great care to create a program that gives Fellows every opportunity to build a successful research program. In particular I found the formal and informal mentorship structures with senior colleagues to be invaluable in the transition to an independent position."
Michael Bollong, PhD, develops drug-like small molecules to study and intervene in the cellular processes that cause disease. Specifically, his group identifies new molecules and mechanisms to promote regenerative organ repair, and to activate protective transcriptional stress responses.
Bollong was hired as the first Scripps Research Fellow in 2017, after earning his doctorate at Scripps Research. He was promoted to assistant professor in the Department of Chemistry in 2020.
"The exceptional environment of Scripps Research, including its faculty and resources, along with the flexibility and funding of the Scripps Fellows program was uniquely enabling of my research group, providing the tools and environment for our ambitious program's success."
Media contact: Press@scripps.edu
---