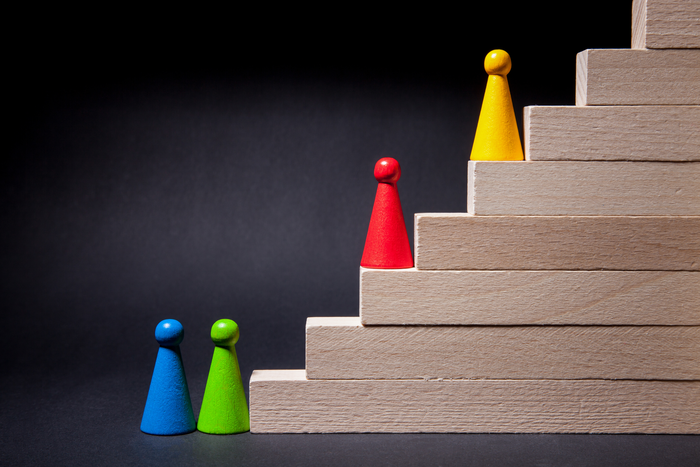 Findings from Step-by-Step study to reveal how men facing issues including depression and social isolation benefit from newly-created community Men's Shed model
Project launched in 2017 after European Commission found men account for 77 per cent of all suicides across continent
Ten organisations across UK and Europe collaborated on the study, and will present the new model and findings at online conference
RESULTS of a major research project addressing increasing rates of male suicide and depression in the UK and Europe are to be announced next week.
The initiative, known as Step-by-Step, was launched in 2017 following a European Commission report which showed men account for 77 per cent of all suicides in the continent. The project was based on the popular Men's Sheds concept, which originated in 1990s Australia, to improve the health and wellbeing of men deemed at high-risk of social isolation.
Experts from nine organisations, alongside the University of Chichester will be presenting their findings and a new model of the Shed concept at an online event, on Friday 8 October.
Step-by-Step evaluator Andy Wood, from Chichester, said: "We will be revealing the results from the last four years and show how the project is making a difference to men facing poor mental and physical health.
"The Men's Shed model is highly transferable in this country and beyond and our new concept is empowering men to re-engage with society and employment. Those involved in the study told us they have benefitted from improved knowledge and skills, and feel happier and more confident."
Researchers from Step-by-Step worked with 80 groups across the UK, France, Belgium, and the Netherlands to develop a new Men's Shed concept. It has since been adopted by various groups, of all ages and backgrounds, and promotes health and wellbeing through peer-support and autonomy.
In a preliminary report, published last year, researchers found men at high-risk of loneliness can boost their mental health and wellbeing by engaging in community activities and skills training. It also found most members joined the initiative for more social opportunities, with those interviewed reporting new relationships, leading to increased feelings of self-worth and lower rates of loneliness.
Alice Chapman-Hatchett, Director of the Health and Europe Centre, said: "This project shows the importance of working collaboratively across countries, pooling expertise to improve health outcomes for citizens in practical ways. The Health and Europe Centre is delighted to have been able to develop and co-ordinate such a successful project."
Renowned keynote speakers will be presenting at the conference, which runs from 9:30am to 12pm on Friday 8 October, while partners will reveal insights into the Step-by-Step model, it's opportunities, challenges and outcomes.
The conference will be presented in English and French and hosted on Zoom.
To register go to https://healthandeuropecentre.nhs.uk.
Find out more about the Step by Step project at www.chi.ac.uk/sbs or go to https://healthandeuropecentre.nhs.uk.
Conference details
Step-by-Step final conference
9:30am to 12pm on Friday 8 October
Hosted on Zoom
Agenda at www.twitter.com/healthandeurope/status/1425430038774681602
###
---