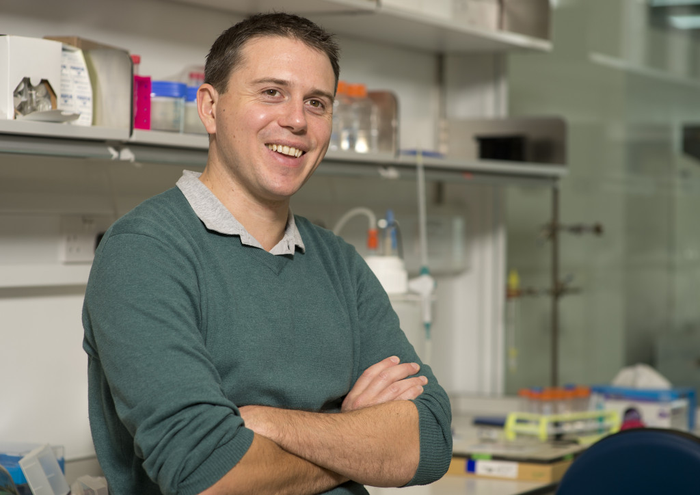 A new study has shown how circadian rhythms in heart cells help to change heart function over the course of the day and may explain why shift workers are more vulnerable to heart problems.
Scientists have shown for the first time that heart cells regulate their circadian rhythms through daily changes in the levels of sodium and potassium ions inside the cell. The different levels of sodium and potassium ions inside and outside heart cells allow the electrical impulse that causes their contraction and drives the heartbeat. Cellular ion concentrations were thought to be fairly constant, but scientists have now found heart cells actually alter their internal sodium and potassium levels across the day and night. This anticipates the daily demands of our lives, allowing the heart to better accommodate and sustain increased heart rate when we're active.
It is already known there are daily clocks in heart cells, and other tissues; normally synchronized by hormonal signals that align our internal daily rhythms with the day/ night cycle. Daily rhythms of heart function have been known about for years and thought to be due to greater stimulation by the nervous system during the day. This new study, supported by the Medical Research Council and AstraZeneca Blue Sky Initiative, shows circadian rhythms within each heart cell can also affect heart rate.
The team, led by scientists at the MRC Laboratory for Molecular Biology in Cambridge, UK, in collaboration with AstraZeneca, say understanding how these changes in ion levels alter heart function over the day may help to explain why shift workers are more vulnerable to heart problems - because ion rhythms driven by clocks in the heart get 'out of sync' with their stimulation from clocks in the brain. This new understanding could lead to better treatments and preventative measures for combatting heart conditions.
The study, published in the journal Nature Communications, found these daily rhythms in sodium and potassium occur to allow changes in cellular proteins, with ions literally being pumped out to 'make room' for daily increases in protein level. The study's lead author, Alessandra Stangherlin, was amazed to find sodium/potassium levels changing by as much as 30% in isolated cells and heart tissue. This imparts a striking two-fold daily variation to the electrical activity of isolated heart cells. In mice, this appears to be just as relevant to understanding daily changes in heart rate as nervous control.
Dr John O'Neill, from the MRC Laboratory of Molecular Biology, who led the study, said: "The ways in which heart function changes around the clock turn out to be more complex than previously thought. The ion gradients that contribute to heart rate vary over the daily cycle. This likely helps the heart cope with increased demands during the day, when changes in activity and cardiac output are much greater than at night, when we normally sleep. It opens up the exciting possibility of more effective treatments for cardiovascular conditions, for example by delivering drugs at the right time of day."
While this study was conducted using cells and mice in the lab, its findings are supported by a recent linked study by collaborators, led by Professor David Bechtold at the University of Manchester. Their study demonstrated that circadian rhythms in heart rate and electrical activity are clearly evident in both mice and humans, and that abrupt changes in behavioral routine or sleep patterns can disturb these normal heart rhythms.
Taken together, these studies suggest that lifestyles which oppose our natural internal clock (such as shift work), may cause internal circadian rhythms within heart cells to become de-coupled from our behaviours so that heart clocks no longer anticipate the fluctuations in demand that, for most individuals, will be higher in the daytime. They propose this contributes to the increased risk of adverse events, such as arrhythmias and sudden cardiac death, when circadian rhythms are disrupted.
Dr John O'Neill said: "Many life-threatening problems with the heart happen at specific times of day, and more often in shift workers. We think that when the circadian clocks in the heart become desynchronised from those in the brain, as during shift work, our cardiovascular system may be less able to deal with the daily stresses of working life. This likely renders the heart more vulnerable to dysfunction."
Peter Newham, VP, Clinical Pharmacology and Safety Sciences, R&D, AstraZeneca, commented: "This collaboration is a wonderful example of why AstraZeneca is located in Cambridge, one of the most exciting bioscience hotspots in the world. Having the MRC Laboratory for Molecular Biology and John and Alessandro on our doorstep really helped fuel this collaboration, bringing together our different perspectives and experience to advance science."
Dr Megan Dowie, head of molecular and cellular medicine at the Medical Research Council, which funded the study, said: "This really interesting research supported through the Blue Sky Initiative shows the incredible potential for innovative academic-industry relationships to push the frontiers of discovery science. It addresses fundamental, unanswered questions about how the body works and points to exciting new possibilities for therapeutic innovations."
ENDS
Notes to editors
To speak to the study authors or for a copy of the paper, please contact: Alex Fyans in the press office: Alexander.Fyans@ukri.org, 07562 166 999 (out of hours press@ukri.org; 01793 298902)
'Compensatory ion transport buffers daily protein rhythms to regulate osmotic balance and cellular physiology', by A. Stangherlin et al. will be published in Nature Communications
Link once paper goes live: https://doi.org/10.1038/s41467-021-25942-4
About the MRC Laboratory of Molecular Biology
The Medical Research Council (MRC) Laboratory of Molecular Biology (LMB) is one of the world's leading research institutes. Discoveries and inventions developed at the LMB, for example DNA sequencing and methods to determine the structure of proteins, have revolutionised all areas of biology. Its scientists work to advance understanding of biological processes at the molecular level. This information will help us to understand the workings of complex systems, such as the immune system and the brain, and solve key problems in human health. http://www2.mrc-lmb.cam.ac.uk/
About the Medical Research Council
The Medical Research Council (MRC) is at the forefront of scientific discovery to improve human health. Founded in 1913 to tackle tuberculosis, the MRC now invests taxpayers' money in some of the best medical research in the world across every area of health. Thirty-three MRC-funded researchers have won Nobel prizes in a wide range of disciplines, and MRC scientists have been behind such diverse discoveries as vitamins, the structure of DNA and the link between smoking and cancer, as well as achievements such as pioneering the use of randomised controlled trials, the invention of MRI scanning, and the development of a group of antibodies used in the making of some of the most successful drugs ever developed. Today, MRC-funded scientists tackle some of the greatest health problems facing humanity in the 21st century, from the rising tide of chronic diseases associated with ageing to the threats posed by rapidly mutating micro-organisms. The Medical Research Council is part of UK Research and Innovation. https://mrc.ukri.org/
About UK Research and Innovation 
UK Research and Innovation (UKRI) works in partnership with universities, research organisations, businesses, charities, and government to create the best possible environment for research and innovation to flourish. We aim to maximise the contribution of each of our component parts, working individually and collectively. We work with our many partners to benefit everyone through knowledge, talent and ideas. Operating across the whole of the UK with a combined budget of more than £7 billion, UK Research and Innovation brings together the seven research councils, Innovate UK and Research England. www.ukri.org
About UK the Medical Research Council and AstraZeneca Blue Sky Initiative
In 2014 a research fund was set up between the MRC Laboratory of Molecular Biology (LMB) and AstraZeneca to support a range of pre-clinical research projects. The aim is to improve our understanding of fundamental biology and disease and encourage innovative scientific thinking by sharing knowledge and technologies.
Projects involve scientists from the two organisations working side by side, either within the LMB building on the Cambridge Biomedical Campus, or in AstraZeneca research facilities. Projects supported by the fund are not specifically targeted towards drug development but feed into existing research and development activities of the two organisations, with results published in peer reviewed journals.
A Joint Steering Committee (JSC) of LMB and AstraZeneca staff decide which projects will receive support from the Fund.
---
Journal
Nature Communications
Method of Research
Experimental study
Subject of Research
Animals
Article Title
Compensatory ion transport buffers daily protein rhythms to regulate osmotic balance and cellular physiology'
Article Publication Date
15-Oct-2021