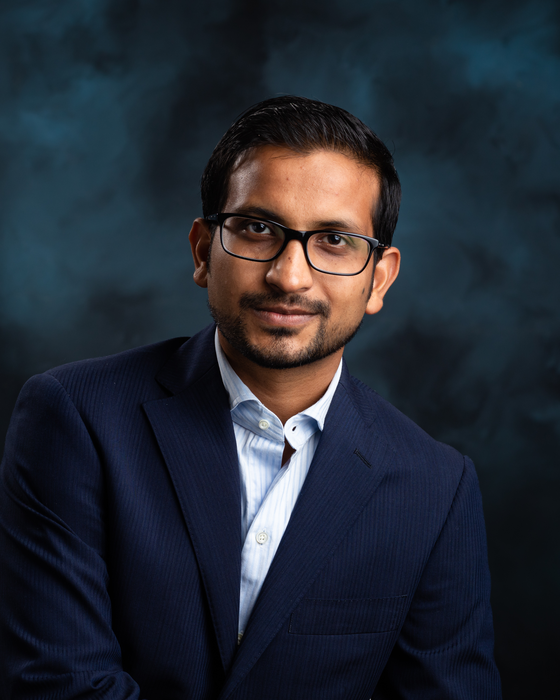 Vipin Kumar, a composites researcher at Oak Ridge National Laboratory, has been recognized by SAMPE, the Society for the Advancement of Material and Process Engineering, with the 2021 Young Professional Emerging Leadership Award.
The annual recognition honors young materials engineers in North America under the age of 35 who have made significant contributions to the field. Kumar, a researcher in ORNL's
Advanced Composites Manufacturing Group, develops composite manufacturing techniques using large-scale polymer additive manufacturing along with traditional and advanced manufacturing processes.
"I am honored to receive this recognition from SAMPE for my recent achievements in materials and advanced manufacturing," Kumar said. "I appreciate the support of organizations such as SAMPE to the engineering field."
Kumar has led research on using a novel conductive filler with a carbon fiber-reinforced plastic and has proven the material can serve as an effective protector against airplane lightning strikes. This research has been published in a prominent journal publication and was featured on the cover of Advanced Materials Interfaces.
"Vipin is a widely published researcher who is making significant advancements in conductive materials design for the composites industry," said Vlastimil Kunc, group leader for advanced composites manufacturing.
Kumar has published more than 60 papers and was previously awarded outstanding technical paper at CAMX, the Composites and Advanced Materials Expo. He received his doctorate in aeronautics and astronautics from the University of Tokyo, Japan.
UT-Battelle manages ORNL for the Department of Energy's Office of Science, the single largest supporter of basic research in the physical sciences in the United States. The Office of Science is working to address some of the most pressing challenges of our time. For more information, please visit energy.gov/science.

---