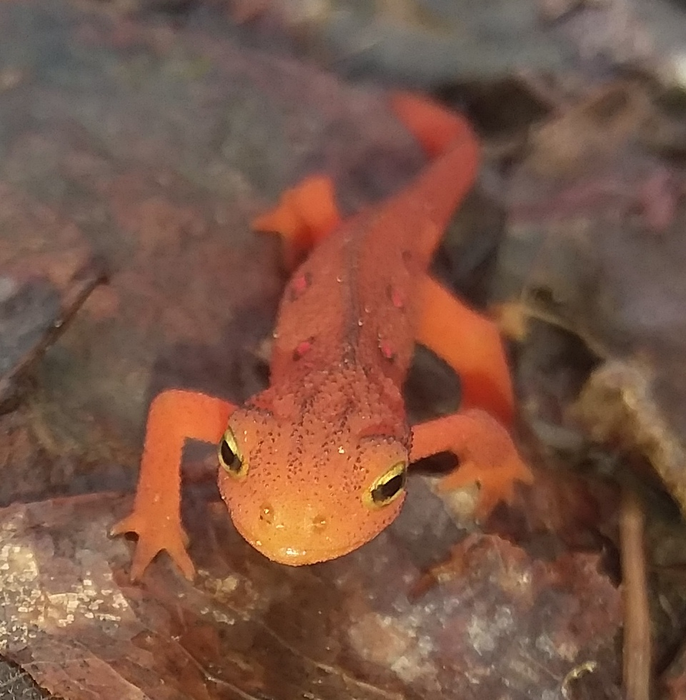 KNOXVILLE, Tenn. — How do some species manage to bounce back from disease outbreaks, while others succumb entirely? This is what researchers at nine universities are working to uncover by investigating amphibians' ability to recover after disease invasion. The Resilience Institute Bridging Biological Training and Research (RIBBiTR) is focused on understanding resilience to a key global threat that has the potential to affect all life: emerging infectious diseases.
This five-year study funded by the National Science Foundation will enable researchers from multiple biological science disciplines to evaluate amphibian resilience to the disease chytridiomycosis, which is caused by a fungus that affects amphibians worldwide. The project's researchers and scholars are hoping to use amphibians as a model system for understanding resilience in other living systems, including humans.
RIBBiTR's principal investigator at the University of Pittsburgh, Corinne Richards-Zawacki, notes, "Because we have lots of data over time from around the world on amphibians who are doing better now than they were after the initial disease outbreaks, they are perfect for studying resilience. We can ask many questions: What mechanisms make them able to live with their pathogens? Are the pathogens changing? What is the impact of different environments? If we understand how the relationship has changed between the species and the threat, we can consider how resilience can be applied to other biological systems."
Mark Wilber, assistant professor in the University of Tennessee Department of Forestry, Wildlife and Fisheries, will lead a research team that will act as one of the mathematical modeling hubs for the project—nearly a $300,000 effort. The UT Institute of Agriculture team will work closely with the other institutions to integrate field work and lab experiments from across North, Central, and South America into empirically informed models of amphibian disease dynamics at the individual-, population-, and community-levels.
Wilber notes "As we have seen over the past year and a half, disease can drastically change populations, communities, and ecosystems. But what promotes host population recovery after disease invasion? This is a critical question to address to mitigate disease impacts on wildlife and human populations alike. Here at UTIA, and within RIBBiTR more broadly, one of our goals is to identify what makes some populations bounce back from the brink of disease-induced extinction. We hope our work will aid conservation efforts for imperiled amphibians, contribute to a broader understanding of ecosystem resilience to disease, and help build the next generation of integrative biologists."
In addition to field work, lab studies, and mathematical modeling, the study also has an educational component. Training activities will engage high school to post-doctoral students and will focus on reaching underrepresented groups in STEM. Outreach activities will also target teachers, the public, and wildlife managers with messages about biodiversity, resilience and global change. Together, the project's activities will showcase the power of an integrative, team science approach for addressing some of the biggest and most challenging questions in biology.
The UT Department of Forestry, Wildlife and Fisheries is part of the Herbert College of Agriculture, UT AgResearch and UT Extension at the University of Tennessee Institute of Agriculture. The curricula focus on a mastery learning approach, emphasizing practical, hands-on experiences. FWF's faculty, staff and students conduct research and extension that advances the science and sustainable management of our natural resources. For more information, visit fwf.tennessee.edu.
Through its land-grant mission of research, teaching and extension, the University of Tennessee Institute of Agriculture touches lives and provides Real. Life. Solutions. utia.tennessee.edu.
---