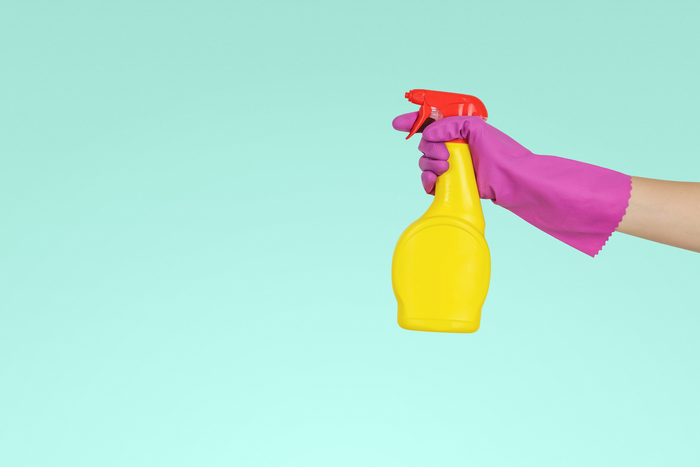 The protests organized by room attendants in Spain and other countries where tourism is a key economic player are increasingly frequent and better coordinated. They are seeking not only to improve their working conditions, but also to reach out to society and fight the stigma associated with such positions, which are largely feminized.
Research conducted by experts at the Universitat Oberta de Catalunya (UOC) and published in Annals of Tourism Research has analysed the various tactics used by room attendants in the tourism sector in their fight against social devaluation and the precariousness of their jobs. "Las Kellys deploys three types of subversion tactics on three different levels, namely the employment, organizational and socio-political levels," said Verna Alcalde, a predoctoral researcher and the lead author of this research paper, which forms part of a thesis being developed in the UOC's doctoral programme in Society, Technology and Culture.
Specifically, with respect to employment, this group aims to redefine the work of room attendants as qualified and rewarding. With regard to organizational aspects, Las Kellys highlights the central role of room attendants within the hotel business model. And, finally, at the socio-political level, the group has become a powerful player in the fight for dignity for these employees.
"These three tactics are successful not only because they resignify the work done by room attendants in the hotel industry, but also because they constitute practices that aim to transform their social and employment situation and empower them as active agents of that transformation," said Anna Gálvez Mozo, who is an expert in gender, employment and precarious work, a researcher in the UOC's Faculty of Psychology and Education Sciences and the thesis supervisor.
In this regard, it should be noted that Las Kellys has achieved a high level of visibility and prominence in Spain in its pursuit of the recognition of the central role played by room attendants in the smooth running of hotels and high-quality service. "These tactics are brought into play together to oppose both the classist stigmatization of jobs in the service industry – more specifically, cleaning – and the sexist undervaluation of care work," said Alcalde.
The work done by room attendants is essential, especially in countries in which a substantial sector of the economy depends on tourism, as is the case of Spain, France and the United Kingdom. "These workers are subjected to conditions that they themselves classify as physical and labour exploitation. Their demands go beyond labour rights to enter the realm of human rights, constituting the foundations to be in a position to enjoy other fundamental rights and freedoms," said Gálvez.
A highly feminized occupation

Although the problem of precarious employment mainly affects women in unskilled jobs, especially immigrants, as well as young people of both sexes and people over the age of 45 who find it extremely difficult to re-join the working population, room attendants are the group whose working conditions most need to be improved.
"Precariousness is inherent to this type of work, which is also characterized by forming part of the underground economy, meaning it offers zero social and labour protection. Moreover, room attendants are a highly feminized group, with a significant proportion of immigrant workers, and the number of men carrying out the same work barely registers," said Gálvez.
What is more, the precariousness of this group in recent years is clear, especially because of the outsourcing and subcontracting of such services. This situation, which to a large extent is due to the labour reforms implemented in 2012, has enormously reduced the quality of this type of employment and devalued the rights that it had achieved as a job category.
"It's a problem that has taken root throughout the entire sector, both in Spain and further afield. Moreover, the tourism crisis caused by the COVID-19 pandemic has only served to accentuate the vulnerability of these workers. Many employees were excluded from Spain's temporary collective furlough scheme," said Alcalde.
Improving conditions in the sector

In light of the specific nature of the industry, room attendants have opted to broaden their claims and their protests with the aim of improving the working conditions of the entire sector. For example, in the last six months, Las Kellys has established a number of different platforms in various locations throughout Spain with the aim of curbing the outsourcing of services and rationalizing workloads in places like Benidorm on the Costa Blanca.
This means that the actions taken by the association are now going beyond the field of work to impact the socio-political sphere. What's more, Las Kellys is trying to raise awareness and foster change not just in companies, but also in policies and social values. "This shows the significant presence and visibility achieved by this group, thanks to the various tactical strategies it has deployed. It is our hope that, beyond using it as an example and a rhetorical resource, its demands will be heard and met," concluded Gálvez.
This research by the UOC supports Sustainable Development Goals 5 (Gender Equality), 8 (Decent Work and Economic Growth) and 10 (Reducing Inequality).
Reference
Verna Alcalde-González, Ana Galvez Mozo, Alan Valenzuela Bustos, "No clean rooms, no hotel business: Subversion tactics in Las Kellys' struggle for dignity in hotel housekeeping", Annals of Tourism Research, Volume 91, 2021, 103315, ISSN 0160-7383, https://doi.org/10.1016/j.annals.2021.103315
UOC R&I
The UOC's research and innovation (R&I) is helping overcome pressing challenges faced by global societies in the 21st century, by studying interactions between technology and human & social sciences with a specific focus on the network society, e-learning and e-health.
Over 500 researchers and 51 research groups work among the University's seven faculties and two research centres: the Internet Interdisciplinary Institute (IN3) and the eHealth Center (eHC).
The University also cultivates online learning innovations at its eLearn Center (eLC), as well as UOC community entrepreneurship and knowledge transfer via the Hubbik platform.
The United Nations' 2030 Agenda for Sustainable Development and open knowledge serve as strategic pillars for the UOC's teaching, research and innovation. More information: research.uoc.edu #UOC25years
---
Journal
Annals of Tourism Research
Subject of Research
People
Article Title
No clean rooms, no hotel business: Subversion tactics in Las Kellys' struggle for dignity in hotel housekeeping
Article Publication Date
1-Nov-2021