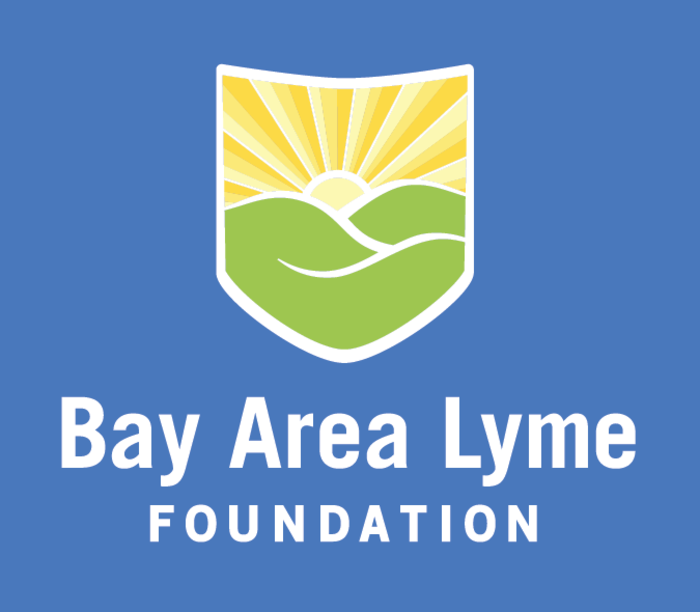 Calling All Scientists: Bay Area Lyme Foundation Now Accepting Applications for 2022 Emerging Leader Award
Grant aims to inspire new research for the diagnosis and treatment of Lyme disease
PORTOLA VALLEY, California, December 7, 2021 - Bay Area Lyme Foundation, a leading sponsor of Lyme disease research in the US, is announcing a call for entries for their 2022 Emerging Leader Awards (ELA), which recognize U.S. researchers from academia or the private sector who bring new approaches to the field of Lyme disease and embody the future of Lyme disease research leadership. At least two grants in the amount $100,000 each will be awarded. Proposals must have a defined scientific approach and rationale that can advance diagnostics or treatments for Lyme disease, and applicants are encouraged to bring innovative learnings from other therapeutic areas to their research projects. Applications will be accepted through March 15, 2022, at midnight Pacific Time. The full criteria and application for this grant award can be found at www.bayarealyme.org/our-research/emerging-leader-award.
"The world is seeing firsthand the damage that infections can cause – both in acute and chronic forms. Just has COVID has encouraged collaboration, we hope that existing Lyme scientists as well as scientists from other disease areas will apply for this grant, offering new hypotheses and technologies to diagnose and treat Lyme and other tick-borne disease," said Wendy Adams, research grant director, Bay Area Lyme Foundation.
Designed to be a catalyst for future research that increases the scope of investigation in Lyme disease, the ELA award offers a springboard for researchers to explore novel, scientifically well-founded concepts. The submission of early-stage research with potential utility in diagnostics and therapeutics for Lyme disease is encouraged. In fact, many ELA recipients have subsequently received grants from other groups including the NIH, as well as continued support from Bay Area Lyme Foundation and its research partners.
The $100,000 ELA grants are offered to researchers who are currently at the post-doctoral level through assistant professor level or equivalent, including those who have not previously worked in Lyme disease research. The efforts funded by this award are required to generate initial proof of concept within 12 – 18 months. Important criteria for all applicants include demonstrated professional and scientific leadership in the biomedical sciences and a strong supporting scientific rationale for the project.
Past ELA recipients have come from institutions including Brandeis University, Harvard University/Massachusetts Institute of Technology, Boston Children's Hospital, Louisiana State University, North Carolina State University, The Rockefeller University, Stanford University School of Medicine, Texas A&M University, Tulane University, University of California San Francisco, and Virginia Tech.
Previous ELA projects have included:
Antibody responses to Borrelia burgdorferi infection—generation of recombinant antibodies with diagnostic and therapeutic utility
Assessment of fibroblast growth factor receptor (FGFR) antagonists as possible therapeutic supplements in Lyme neuroborreliosis
Development and validation of combined pathogen and host response panels for diagnosis of Lyme and other tick-borne infections
Assessing CRISPR-based antimicrobials against Borrelia burgdorferi
Identification of tick chemoattractant(s) for Borrelia burgdorferi
Applicants must submit an application, research proposal, and at least one supporting letter from their supervising manager or principal investigator.
About Lyme disease
The most common vector-borne infectious disease in the country, Lyme disease is a potentially disabling infection caused by bacteria transmitted through the bite of an infected tick to people and pets. If caught early, most cases of Lyme disease can be effectively treated, but it is commonly misdiagnosed due to lack of awareness and unreliable diagnostic tests. There are approximately 500,000 new cases of Lyme disease each year, according to the latest statistics released by the CDC. As a result of the difficulty in diagnosing and treating Lyme disease, more than one million Americans may be suffering from the impact of its debilitating long-term symptoms and complications, according to Bay Area Lyme Foundation estimates.
About Bay Area Lyme Foundation
Bay Area Lyme Foundation, a national organization committed to making Lyme disease easy to diagnose and simple to cure, is a leading public not-for-profit (501c3) sponsor of innovative Lyme disease research in the US. Bay Area Lyme Foundation collaborates with world-class scientists and institutions to accelerate medical breakthroughs for Lyme disease. It is also dedicated to providing reliable, fact-based information so that prevention and the importance of early treatment are common knowledge. A pivotal donation from The LaureL STEM Fund covers overhead costs and allows for 100% of all donor contributions to Bay Area Lyme Foundation to go directly to research and prevention programs. For more information about Lyme disease or to get involved, visit www.bayarealyme.org or call us at 650-530-2439.
---