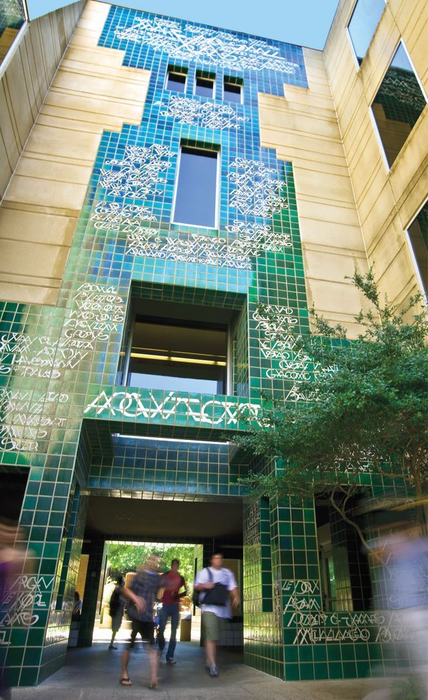 Professor Emeritus Paul Geisel has made a gift of $600,000 to support The University of Texas at Arlington's College of Architecture, Planning and Public Affairs (CAPPA). The gift allows the college to accelerate its collaborations with Texas municipal leaders, disseminate best practices for solving complex governance issues and engage with less-resourced communities through informed research, data and policy analysis to address a variety of challenges.
Geisel, who spent 35 years with CAPPA until retiring in 2004, said he wanted to make a legacy commitment based on his years of service in the field.
"I've given generously to the University over the years and feel strongly about UTA's work," Geisel said. "As an urban sociologist, I have a strong interest in applied social science, and I felt like this was a moment to do something remarkable that built off the roots of the college's mission to engage local communities in solving issues that they've defined. This last year has been a challenging one, and I wanted to do what I could to empower others to make a difference."
Geisel began his tenure at the University in 1970. He was instrumental in creating the academic program for the Institute for Urban Studies, which later became the School of Urban and Public Affairs and is now part of CAPPA. As he helped recruit students to the new school, he became a familiar face in countless community forums and regional conferences as an engaging authority on the Dallas-Fort Worth region.
The gift was a result of conversations between CAPPA Interim Dean Maria Martinez-Cosio and Geisel. The two have a longstanding relationship; she was recruited to UTA when he retired in 2004. Sharing sociology as their field of study, Drs. Geisel and Cosio also share a common focus on applied research and addressing equity issues in the built environment. Both recognize the role of the Dallas-Fort Worth region as a learning laboratory and extended classroom that can nurture service leadership in students.
Geisel previously established two endowed funds to benefit CAPPA students. In recognition of this commitment, the auditorium in the CAPPA Building will be named The Dr. Paul Geisel Auditorium.
"Paul's generosity is well-recognized, and I am humbled by his continued confidence in the work that we do, which builds on the foundation he and others provided as we continue to be of service to our region," Cosio said.
The gift will help CAPPA faculty and students partner with municipal leaders across the Dallas-Fort Worth region in addressing common challenges that cross boundaries, ranging from housing for a growing workforce, managing growth, rising homelessness and addressing infrastructure needs.
"CAPPA has a recognized level of expertise in rural, suburban and urban issues," said Trey Yelverton ('88), Arlington city manager. "The College has been a great partner in helping address the needs of communities, from creating comprehensive land-use plans to providing recommendations on developing affordable housing opportunities. What excites me the most is the good that can come from a gift like this, as it not only helps our entire region but also allows for students to more deeply learn by doing."
Written by Onome Aganbi, College of Architecture, Planning, and Public Affairs
---