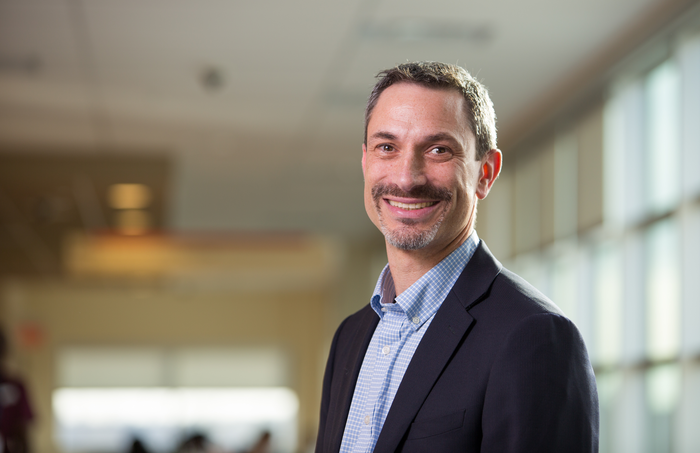 Pediatrician and University of Calgary researcher, Dr. Stephen Freedman, MD, the Alberta Children's Hospital Foundation Professor in Child Health and Wellness, will lead a 26-site study investigating a new treatment protocol for a type of E. coli infection that can lead to kidney failure in children. The National Institutes of Health in the United States is providing more than $11 million ($CDN) to support the six-year study that aims to prevent disease progression from bloody diarrhea to kidney shutdown and neurologic complications.
"This will be the first time in over 20 years that investigators have evaluated a treatment to prevent disease progression. The study will include over 1,000 children and will evaluate early and aggressive intravenous rehydration, a readily available treatment option that is rarely employed by physicians during the early stages of illness. It is at this early stage that children often look well, though a potentially devastating process is evolving. Including it in the treatment protocol earlier, we hope to improve outcomes compared to usual care, which often involves a wait and see approach with monitoring done at home by parents," says Freedman, a clinician-scientist in the Cumming School of Medicine's (CSM) Alberta Children's Hospital Research Institute (ACHRI) and O'Brien Institute for Public Health. ACHRI is also providing additional funding for the study.
It will focus on Shiga-toxin Producing E. coli (or STEC), commonly found in cattle who can spread it to humans. Alberta has one of the highest rates of STEC infection in the world given the abundance of cattle, sloped terrain, food crops and the use of well water.
Based on promising pilot work, the investigators will evaluate whether a protocol that involves large volumes of intravenous fluids early-on, called hyperhydration, can maintain blood flow to the kidneys and prevent disease progression. Study hospitals will alternate between the hyperhydration protocol and more traditional watchful waiting where children are simply monitored for evidence of disease progression.
"It will be a big change for many health-care providers, especially those not familiar with the potential devastating effects of this infection. We intend to hospitalize infected children, who may appear relatively well, before any complications occur," says Freedman. "What often happens is, infected children will recover from the diarrhea and may look well, but, in nearly 20 per cent of children, unbeknownst to their parents and sometimes doctors, their kidneys are in the process of failing. Their body is eating up its red blood cells, and they are becoming critically unwell."
The Centers for Disease Control and Prevention estimates that nearly 100,000 high-risk STEC infections occur annually in the U.S. Over 60 per cent of these infections occur in children, half of whom are less than five years old, and such children are at the highest risk of complications, which can include renal failure, strokes, and in rare instances death.
---