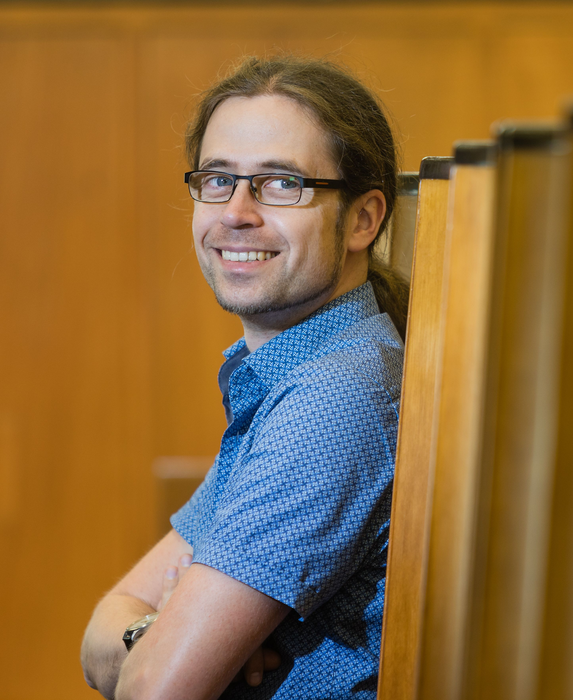 Social bots - machines that interact as social partners for us humans - are increasingly encountered in everyday life. So far, they mainly appear as software robots in social media, where they like, retweet, but also text and comment. Therefore, they have natural language capabilities and can even communicate synchronously with users as chatbots. However, what happens when they leave the cyber world and suddenly appear face to face with us? How does this affect us as interaction partners and how will our interactions with the machines develop?
In the project "The Answering Machine," a scientific consortium wants to use the theater stage as a quasi-experimental artistic-scientific laboratory to explore these questions from the perspective of applied anthropomorphism, that is, the attribution of human characteristics to social bots. On stage, the four collaborating disciplines - psychology, computational linguistics, theater studies, and media studies - will come together to test specific questions and further develop their concepts. In a four-year series of experiments and performances, actors will interact with the social bots. Different parameters (derived from psychology, media studies, and improvisational theater) will be varied to identify emotional, behavioral, and cognitive patterns and to understand in detail the conditions of humanization, use them in psychological trainings, reflect on the media theoretical implications, and create simulations for a general human-machine co-evolution and bring them into public discourse.
"Social interaction is often studied in a much reduced way in the lab. In this project, we can approach the topic in a much more valid setting, learning not only about humans, but also about its relationship to machines," comments Stefan Scherbaum, Professor of Methods in Psychology and Cognitive Modeling at Technische Universität Dresden. "At Technische Universität Dresden, we will study the cognitive processes of social interaction. Using behavioral and neuroscientific methods, we want to explore both the conditions for successful social interaction and possible interventions to improve it. In addition, one of the four planned public performances will take place in Dresden."
Project participation:
Prof. Stefan Scherbaum, Faculty of Psychology, Technische Universität Dresden
Dr. Gunter Lösel, Institute for the Performing Arts and Film, Zurich University of the Arts
Prof. Jonas Kuhn, Institute for Natural Language Processing, University of Stuttgart
Prof. Susanne Marschall, Institute for Media Studies, University of Tübingen
---