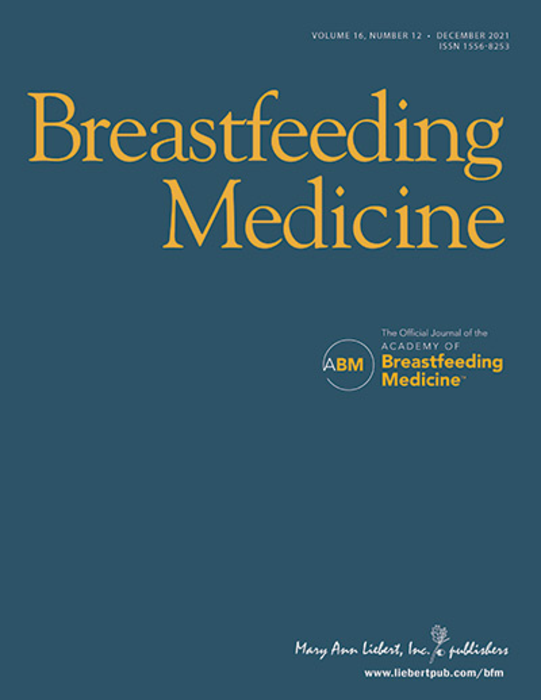 The percentage of infants fully breastfed at 1,3, and 6 months significantly decreased during the COVID-19 pandemic among participants of the Special Supplemental Nutrition Program for Women, Infants, and Children (WIC) in Southern California. The percentage of infants who received any breastfeeding also decreased during these time periods, as reported in a study published in the peer-reviewed journal Breastfeeding Medicine. Click here to read the article now.
Breastfeeding education is one of the pillars of the WIC program. It provides staff with the proper lactation training. During the COVID-19 pandemic, WIC services began to be offered remotely instead of face-to-face.
Investigators Maria Koleilat, DrPH, MPH, from California State University, and coauthors, compared fully breastfeeding rates pre-COVID-19 to during COVID-19 among WIC participants and found that rates dropped significantly from 41.79% to 28.09% at 1 month, 28.51% to 18.06% at 3 months, and 15.66% to 10.38% at 6 months.
The investigators offer several possible explanations for the decrease in breastfeeding rates. "Breastfeeding support is a priority in the WIC program," they state. "However, the shift to remote services delivery and the corresponding reduction in live support of WIC services due to the pandemic may explain the decline in breastfeeding rates and the increase in early weaning in 2020. Another possible explanation is the mixed messages that new parents received regarding the safety of COVID-19 and breastfeeding."
"These data document the disruptive and negative impact of the COVID-19 pandemic on infant well-being and the challenges to our health and social system to reestablish basic public health practices," says Arthur I. Eidelman, MD, Editor-in-Chief of Breastfeeding Medicine.
About the Journal
Breastfeeding Medicine, the official journal of the Academy of Breastfeeding Medicine, is an authoritative, peer-reviewed, multidisciplinary journal published 10 times per year in print and online. The Journal publishes original scientific papers, reviews, and case studies on a broad spectrum of topics in lactation medicine. It presents evidence-based research advances and explores the immediate and long-term outcomes of breastfeeding, including the epidemiologic, physiologic, and psychological benefits of breastfeeding. Tables of content and a sample issue may be viewed on the Breastfeeding Medicine website.
About the Academy of Breastfeeding Medicine
The Academy of Breastfeeding Medicine (ABM) is a worldwide organization of medical doctors dedicated to the promotion, protection, and support of breastfeeding. Our mission is to unite members of the various medical specialties with this common purpose. For more than 20 years, ABM has been bringing doctors together to provide evidence-based solutions to the challenges facing breastfeeding across the globe. A vast body of research has demonstrated significant nutritional, physiological, and psychological benefits for both mothers and children that last well beyond infancy. But while breastfeeding is the foundation of a lifetime of health and well-being, clinical practice lags behind scientific evidence. By building on our legacy of research into this field and sharing it with the broader medical community, we can overcome barriers, influence health policies, and change behaviors.
About the Publisher
Mary Ann Liebert, Inc., publishers is known for establishing authoritative peer-reviewed journals in many promising areas of science and biomedical research. A complete list of the firm's more than 100 journals, books, and newsmagazines is available on the Mary Ann Liebert, Inc., publisher's website.
---
Journal
Breastfeeding Medicine
Method of Research
Case study
Subject of Research
People
Article Title
The Impact of COVID-19 on Breastfeeding Rates in a Low-Income Population