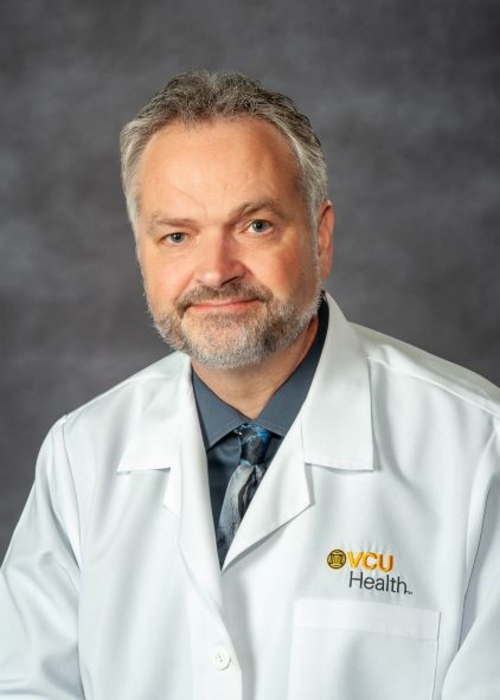 Leesburg, VA, January 11, 2022—The American Roentgen Ray Society (ARRS) is pleased to announce Mark S. Parker, MD, FACR of VCU Health Systems in Richmond, VA as the 2022 ARRS Distinguished Educator.

The ARRS Distinguished Educator award recognizes outstanding individuals in the field of medical imaging, who have a proven record of improving radiological education and remain committed to creating and implementing new and innovative educational activities.
ARRS' Distinguished Educator award celebrates truly inspirational teachers, like Dr. Parker, dedicated to education that results in improved participant performance, which ultimately leads to enhanced patient outcomes.
Dr. Parker will be formally recognized as the 2022 ARRS Distinguished Educator during the opening ceremony of the ARRS Annual Meeting in New Orleans, LA on Sunday, May 1, 2022.
Mark S. Parker, MD, FACR is a professor of radiology and internal medicine at VCU Health Systems in Richmond, VA. After earning his undergraduate degree from Old Dominion University in 1982, Dr. Parker earned his medical degree from Eastern Virginia Medical School in 1989 and completed his surgical internship at the Eastern Virginia Graduate School of Medicine. He subsequently completed his residency in diagnostic radiology at the Eastern Virginia Graduate School of Medicine, serving as chief resident (1993–1994), followed by a fellowship in thoracic imaging at Vanderbilt University Medical Center (1994–1995). Dr. Parker was the first fellow ever to receive the Teacher of the Year Award from the residents at Vanderbilt University. He then moved to Dallas, TX, serving as thoracic imaging section chief at the University of Texas Southwestern Medical Center until 2001. Later relocating to Richmond, Dr. Parker has been thoracic imaging section chief at VCU Health Systems since 2009, while directing VCU's Cardiothoracic Imaging Fellowship and Early Detection Lung Cancer Screening Program.
A longtime ARRS member, presently, Dr. Parker serves on the Scientific Program and Symposia Committee. As chair of the Scientific Abstract Subcommittee, his two new Emerging Research sessions—specifically for imaging residents, fellows, and medical students—will be presented during the 2022 ARRS Annual Meeting in New Orleans, LA and virtually from May 1–5. A past program director for the society's Professional Quality Improvement (PQI) Committee, CME Review Subcommittee, and Noninterpretive Skills Competency Tract, Dr. Parker has also served as course director for three different contrast reaction management courses, developing a PQI template for improving radiologist confidence regarding contrast reactions. Having lectured during many ARRS instructional courses, he will direct his second COVID-19 Virtual Symposium on Friday, January 28—COVID-19: Prevailing Clinical, Imaging, Health Care, and Economic Issues of 2022.
An oral board examiner for the American Board of Radiology, Dr. Parker is also an exam item writer for the American College of Radiology's annual in-service exam. He was inducted as a Fellow in the American College of Radiology (ACR) in 2015. Nominated for the 2021 VCU Health Systems Irby-James Award for Excellence in Clinical Teaching, to date, Dr. Parker has received five educational awards from residents and other multidisciplinary departments, including the Anthony V. Proto Faculty Mentor of the Year Award on two occasions, Anthony V. Proto Resident Research Fund Outstanding Radiology Faculty of the Year Award, Teacher's Teacher Award for Extraordinary Educator in Thoracic Medicine, and Excellence in Teaching Award—the later awarded by VCU's own division of pulmonary disease and critical care medicine.
---
Founded in 1900, the American Roentgen Ray Society (ARRS) is the first and oldest radiological society in North America, dedicated to the advancement of medicine through the profession of radiology and its allied sciences. An international forum for progress in medical imaging since the discovery of the x-ray, ARRS maintains its mission of improving health through a community committed to advancing knowledge and skills with an annual scientific meeting, monthly publication of the peer-reviewed American Journal of Roentgenology (AJR), quarterly issues of InPractice magazine, AJR Live Webinars and Podcasts, topical symposia, print and online educational materials, as well as awarding scholarships via The Roentgen Fund®.
MEDIA CONTACT:
Logan K. Young, PIO
44211 Slatestone Court
Leesburg, VA 20176
703-858-4332
---