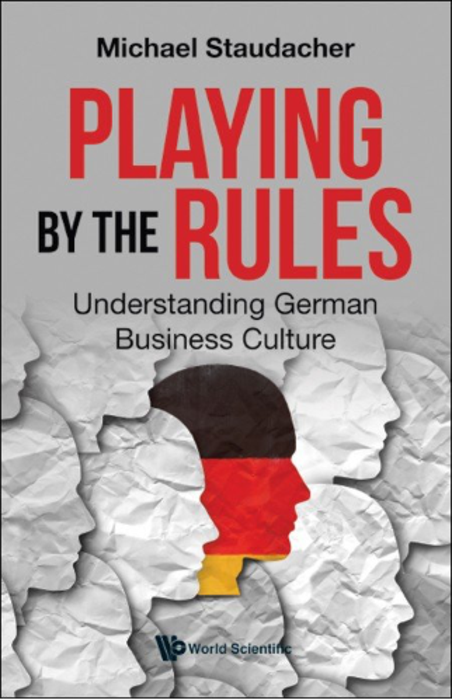 Intercultural misunderstandings are a pain. Fact-oriented cultures and relationship-oriented cultures clash. They have different styles of communication, different views on the same things, and contrary core values. The Germans are fact-oriented. Their habits make doing business with them a challenge for relationship-oriented cultures.
In Playing by the Rules: Understanding German Business Culture, managers and professionals will learn about the key German characteristics. They'll understand the ways that German people communicate and learn how to interact with their counterparts to find a common understanding. The main benefits of this learning are:
Faster decision-making.
Reduced meeting lengths.
Improved organizational learning through an open feedback culture.
In all those years of working in an exciting intercultural environment, Michael learned to identify issues that make all collaboration efforts null and void. He has seen projects succeed and projects fail. For Playing by the Rules , Michael has chosen to cover the three characteristics with the highest potential to create conflict and misunderstanding: directness, adherence, and commitment.
The primary audience for this book are readers with an Asian background, though the content is also useful for US and British readers. It is most useful for businesses intending to build relationships with German clients, staff, or entities, and people working in companies like Allianz, Bosch, Siemens, or SAP, which are headquartered in Germany and have thousands of employees overseas. Employees of these companies deal with German colleagues on a daily basis and face the challenges covered in the book.
Playing by the Rules: Understanding German Business Culture retails for US$29.95 / £25 (hardcover) and is also available in electronic formats. To order or know more about the book, visit http://www.worldscientific.com/worldscibooks/10.1142/12185.
###
About the Author
Michael Staudacher has coached international teams in Germany to maximize the positive effects of cultural diversity. Before that he gained more than 15 years of intercultural experience working for German MNC's across the globe. Michael explored cultures in Malaysia, India, China, and the US, and analyzed how individuals communicate in complex organizations. His specialties are transformation, global standardization, and intercultural teams. Michael is the author of a Harvard Business Review case study about standardization initiatives in global organizations (HBR German edition, Oct 2010). Michael is a native of Austria and has never seen a university from the inside. Read more about him on LinkedIn at linkedin.com/in/mstaudacher.
About World Scientific Publishing Co.
World Scientific Publishing is a leading international independent publisher of books and journals for the scholarly, research and professional communities. World Scientific collaborates with prestigious organisations like the Nobel Foundation and US National Academies Press to bring high quality academic and professional content to researchers and academics worldwide. The company publishes about 600 books and over 140 journals in various fields annually. To find out more about World Scientific, please visit www.worldscientific.com.
For more information, contact WSPC Communications at communications@wspc.com.
---