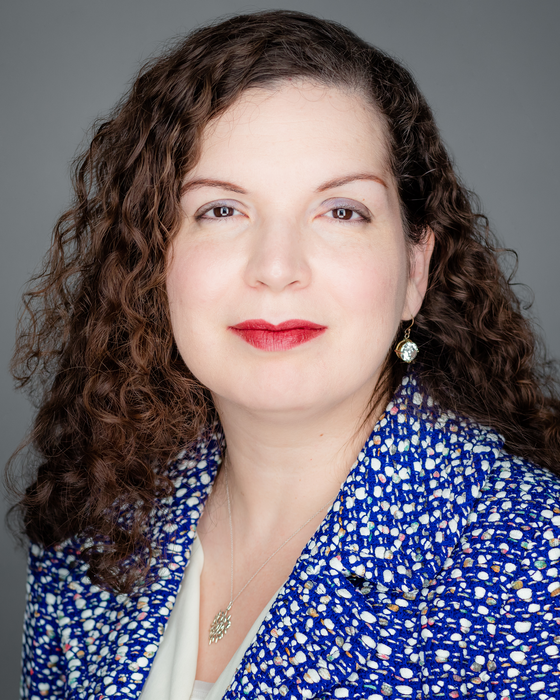 TAMPA, Fla. — Elsa R. Flores, Ph.D., has been named Moffitt Cancer Center's associate center director of Basic Science. In her new role, Flores will oversee the Basic Science Division, which includes the Cancer Physiology, Drug Discovery, Immunology, Molecular Oncology and Tumor Biology departments. She will also have key roles in the submission of Moffitt's Cancer Center Support Grant that confers National Cancer Institute (NCI) Comprehensive Cancer Center designation to the cancer center.
Basic science research focuses on understanding the mechanisms and causes of cancer at a biological and molecular level and, in turn, how those factors impact the disease and its ability to spread. Importantly, these discoveries provide a foundation for defining new targets and strategies to improve cancer prevention and treatment. As associate center director, Flores will implement a new vision for the Basic Science Division, which includes an emphasis on faculty recruitment and continued investments in immunology, metabolism and drug discovery, as well as new initiatives in bioengineering, RNA biology, aging and epigenetics, with the goal of creating new technologies to improve cancer patients' lives.
"I am thrilled to bolster the innovative basic cancer research at Moffitt by bringing in expertise in new research areas including bioengineering. These new initiatives will be rolled out in collaboration with our clinical colleagues to contribute to the prevention and cure of cancer," said Flores.
Flores is a highly accomplished scientist who is widely published in top-tier journals and who has been awarded several distinguished research grants from the NCI, including a research program project grant (P01) focused on identifying metabolic vulnerabilities in lung cancer, a postdoctoral training grant (T32) that provides integrative training to fellows in both cancer biology and data science, and an NCI Outstanding Investigator award (R35) to elucidate the biological functions of noncoding RNAs regulated by the p53 tumor suppressor family in metastasis. She also serves as chair of the Cancer Molecular Pathobiology (CAMP) study section at the National Institutes of Health, is an editor of the journal Molecular Cancer Research and is a member of the editorial board of the journal Cancer Research.
"Dr. Flores has done an exceptional job leading both the Molecular Oncology Department and the Cancer Biology and Evolution Program for the past five years. We are excited to see her execute her vision, which complements our existing strengths and builds on our team and translational science," said Moffitt Center Director John Cleveland, Ph.D.
Prior to joining Moffitt in 2016, Flores served as the co-director of the Metastasis Research Center, co-leader of the Metastasis Research Program, and as the director of the Genes and Development Ph.D. program at MD Anderson Cancer Center. She was also a professor of molecular and cellular oncology at The University of Texas MD Anderson Cancer Center.
About Moffitt Cancer Center
Moffitt is dedicated to one lifesaving mission: to contribute to the prevention and cure of cancer. The Tampa-based facility is one of only 52 National Cancer Institute-designated Comprehensive Cancer Centers, a distinction that recognizes Moffitt's scientific excellence, multidisciplinary research, and robust training and education. Moffitt's expert nursing staff is recognized by the American Nurses Credentialing Center with Magnet® status, its highest distinction. With more than 7,500 team members, Moffitt has an economic impact in the state of $2.4 billion. For more information, call 1-888-MOFFITT (1-888-663-3488), visit MOFFITT.org, and follow the momentum on Facebook, Twitter, Instagram and YouTube.
###
---