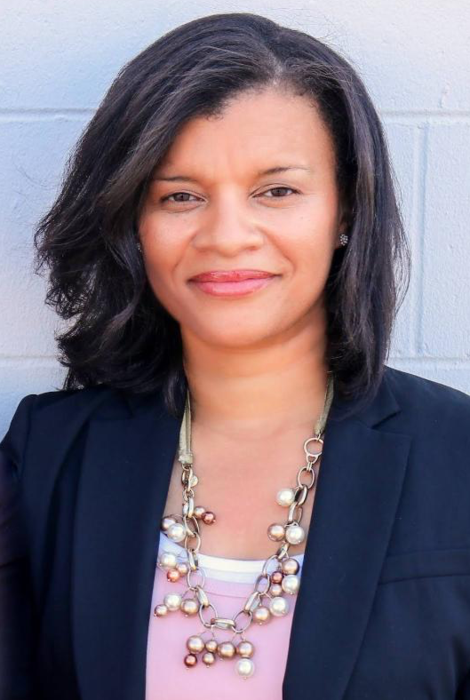 Think about how often you use the verb "have," as in: I have a mother.
In the Russian language, however, the verb "have" carries the meaning "to possess," and "I have a mother" translates directly from English to Russian as, "At me there is a mother." Verb phrases such as this are among the trickiest aspects of the Russian language and are an example of why it is classified as one of the hardest foreign languages to master.
On the other hand, Russian has been deemed a "critical needs language" by the National Security Agency (NSA) and is one of the most in-demand languages among employers in both the public and private sectors.
"Students have to go out of their way to study Russian. It's not the typical French or Spanish class that you see in high schools," says Sunnie Rucker-Chang, PhD, head of the Russian language program in the University of Cincinnati's College of Arts and Sciences.
Rucker-Chang though is intent on showcasing the appeal of learning the Russian language by expanding the university's course offerings to undergraduates and increasing outreach to Greater Cincinnati high schools through a new UC Russian language program called STARTALK.
STARTALK is funded by a $547,000 grant from the NSA, which is the largest federal grant on record to the humanities at the UC college. The grant supports a nine-month Russian language course, a two-week Russian language immersion course and a workforce media development course where students will attend lectures from government and government-adjacent professionals to gain knowledge about employment in language instruction and analysis, cybersecurity, foreign service, language interpretation, the military, and other public service fields. They will also create media projects to promote professions that utilize critical-need languages, such as Russian."
Students can actively enroll in these programs throughout the year and admission requirements range from minimal Russian language skills to intermediate, depending on the classes, which run concurrently. Each course combines the traditional methods of teaching a foreign language within a cultural context that not only lets students absorb the fundamentals of the language but connect with everyday life in countries where Russian is the primary language.
"We want our language students to be learning about culture and business and music in Russia — not just filling a language requirement," says UC Russian instructor Randall Rowe. Both he and Rucker-Chang say their goal is to create a pipeline at UC to get students interested in learning Russian and considering careers in the international arena, such as with the federal government.
"The program is not about your level of Russian, but what you take away from it," says John Oberst, one of the first students to enroll. Oberst is a freshman majoring in operational management at the Carl H. Lindner College of Business and minoring in Russian. Prior to UC, Oberst studied Russian at Walnut Hills High School, one of three Cincinnati Public Schools (CPS) to offer Russian language courses.
Oberst has his sights set on a career in federal service, such as with the Central Intelligence Agency, the U.S. Department of the Treasury or Department of Commerce, and touts the program, and Rowe's teaching methods, as "very interactive and thorough, but with simple patterns and logistics" that are helping him move from conversationally fluent to a higher level of understanding.
"Language instruction really has come a long way. The American education system is starting to realize that there needs to be an equal emphasis on culture and language," instead of rote memorization, says Johanka Hart-Tompkins, who has taught both Russian and German at CPS for 30 years and was both Rucker-Chang and Oberst's Russian language instructor in high school.
Hart-Tompkins says that while UC's German language program has always been a big draw for CPS students, most students interested in Russian were more apt to go to universities where the program was stronger.
"Now that [Rucker-Chang] has taken over UC's Russian program I think this will change. She sees it as a viable major and minor and the CPS outreach is a very positive step," Hart-Tompkins says.
In addition to CPS outreach, the grant allows for the hiring of a program coordinator and a visiting professor of Russian. The funds will also support part-time Russian language instructors for the two-week immersion courses, which have a residential component where the high school students live on campus and can participate in activities, such as dining at a local Russian restaurant at no cost.
"There is a richness of Russian connections in the Cincinnati area, and we want them to immerse themselves in using language in real-life situations," says Rucker-Chang.
---