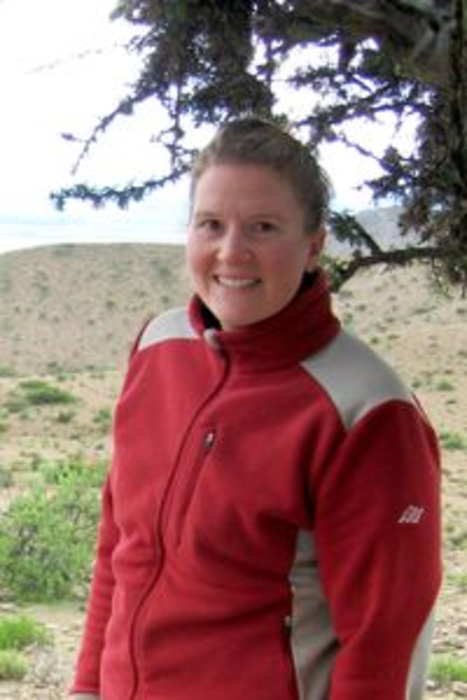 An innovative bioenergy model developed at West Virginia University called "FUN-BioCROP" will help farmers better manage production while also boosting a renewable energy source that will not increase atmospheric carbon dioxide.
Unlike other models, the Fixation and Uptake of Nitrogen-Bioenergy Carbon, Rhizosphere, Organisms, and Protection OP is the first of its kind to examine how differences between bioenergy plants in their root growth, their interactions with microbes in the soil, and how they are grown leads to increases or decreases in soil carbon. It provides a tool to augment the environmental services provided by bioenergy agriculture by predicting effects of plant choice and agricultural management on soil carbon storage, which has the potential to slow climate change.
Stephanie Juice, a postdoctoral fellow in biology, hopes it will help avoid the potential harmful consequences of climate change and reliance on fossil fuels, which emit greenhouse gasses into the atmosphere. By shifting to renewable sources of energy (i.e., bioenergy from plants) through oil harvested from feedstock crops, less carbon dioxide is emitted into the atmosphere, resulting in a more sustainable and environmentally friendly source of fuel.
"We need energy sources that do not increase the level of carbon dioxide in the atmosphere," Juice said. "One technology is not going to solve this problem. We need a myriad of solutions. Bioenergy is one of these solutions because by converting plants into fuels, society can generate energy without increasing carbon dioxide levels in the atmosphere (i.e., carbon neutral)."
According to Juice, an added bonus of bioenergy is that while carbon neutral fuels are being grown, bioenergy plants may also take carbon from the atmosphere and lock it away in soils. The plants increase carbon in soils by growing deep roots and enhancing microbial growth. However, there is limited ability to predict when or where this added benefit of soil carbon storage will occur. The FUN-BioCROP model was developed to fill this critical need.
Eddie Brzostek, associate professor of biology, is joining Juice in the research.
"Historically, the coal industry in West Virginia has sustained economic development but has also contributed to rising carbon dioxide levels in the atmosphere," Brzostek said. "We are at a point now where West Virginia can be a leader in taking carbon dioxide out of the atmosphere. We can do this through advanced technologies but also through managing our forest and agricultural lands. There is a real potential our model can help decide whether converting abandoned mine lands or other degraded lands to bioenergy production can provide an economic benefit to the state while also reducing our risk of severe climate impacts."
The FUN-BioCROP model research is funded by a grant from the Department of Energy Office of Biological and Environmental Research through the Center for Advanced Bioenergy and Bioproducts Innovation.
---