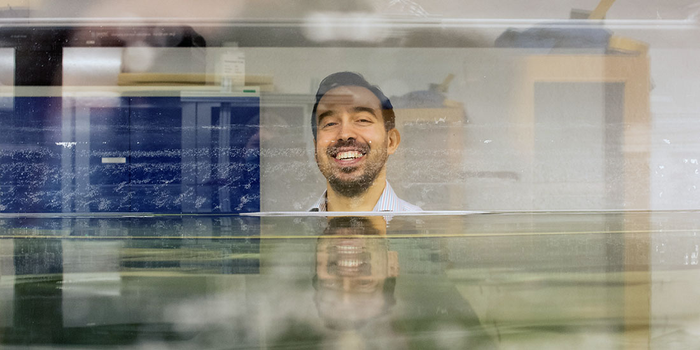 Jason Hearst has been given support to investigate how the uptake of carbon dioxide (CO2) in the ocean is affected by turbulence both in the atmosphere and in the ocean.
"We know that turbulence affects the contact surface between liquid and gas, but because this is so complex, we do not know the mechanisms that control this process or how they are connected to carbon dioxide and oxygen," says Hearst, who works at the Norwegian University of Science and Technology's (NTNU) Department of Energy and Process Engineering.
NTNU laboratory an important tool
The ocean has stored almost 50 per cent of all human-created CO2. How turbulence plays a role and contributes to the uptake of gas in the ocean is the subject of a research project called GLITR. Hearst is leading the project.
One of NTNU's laboratories will be central to the research project. The water channel in the Fluid Dynamics Laboratory allows researchers to tailor experiments to recreate the intensity and other conditions of ocean turbulence.
The GLITR project will run for five years, and has a budget of 2.6 million Euros. Hearst has three PhD candidates and two postdocs in the project group.
---