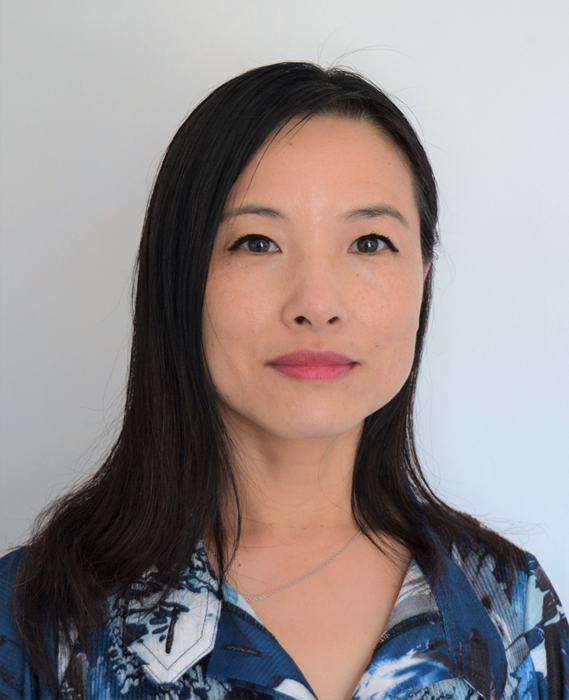 Professor Dongling Ma, the holder of the Canada Research Chair in Advanced Functional Nanocomposites, has been awarded the Clara Benson Award from the Chemical Institute of Canada. The award honours the achievements of a woman who has made outstanding contributions to chemistry while working in Canada. It is sponsored by the Canadian Council of University Chairs in Chemistry (CCUCC).
"Professor Dongling Ma contributes to the Énergie Matériaux Télécommunications Research Centre in an outstanding way. In addition to collaborating with our various faculty members in her research, she stands out for the quality and multidisciplinary content of her work."
Marc A. Gauthier, Professor and Acting Director of the INRS Énergie Matériaux Télécommunications Research Centre
"I am proud to receive the Clara Benson Award this year. My team and I have worked very hard on our research, and this recognition from the Chemical Institute of Canada acknowledges those efforts. It is very important for me to participate in the advancement of chemistry research in Canada."
Dongling Ma, scientific leader of the Nanomaterials Chemistry and Advanced Optical Characterization Lab
Nanomaterials innovation
Professor Dongling Ma is developing new functional materials and structures at the nanoscale for energy, environmental, and biomedical applications, such as solar fuels, photovoltaics, photocatalytic degradation of pollutants in environments, and bio-imaging and biodetection. Recently, her work on the conversion of solar energy into fuel has been particularly noteworthy.
The researcher, with the INRS since 2006, is also the section Editor-in-Chief of Nanomaterials and serves in the Section Editor Group of National Science Review (impact factor: 17.275; Materials Science). She also serves on multiple journal editorial advisory boards, including ACS Energy Lett. (impact factor: 23.101), ACS Applied Nano Materials, Scientific Reports, PhotonX (Springer), etc. She has authored or co-authored more than 160 scientific papers in high-level journals. She has also contributed to training more than 50 graduate students, postdoctoral fellows, and young visiting scholars.
Professor Ma has been invited over a hundred times to talk at international conferences and in universities and government laboratories. She frequently collaborates with scientists from the United States, Spain, Italy, Singapore, and China, among others. She also serves on panels and committees of various funding agencies in Canada and around the world.
About Clara Benson
Clara Benson was the first woman to graduate in chemistry from the University of Toronto in 1903 and the only woman among the founding members of the American Society for Biological Chemistry. This pioneer became one of the two women to earn an associate professorship at the University of Toronto in 1906.
Clara Benson was herself elected a Fellow of the Canadian Institute of Chemistry in 1919 but was unable to attend the annual membership dinner because women were not allowed to attend. In 1992, the Canadian Society for Chemistry established the Clara Benson Award in her honour. It is awarded annually to honour women chemists working in Canada.
About INRS
INRS is a university dedicated exclusively to graduate level research and training. Since its creation in 1969, INRS has played an active role in Québec's economic, social, and cultural development and is ranked first for research intensity in Québec and in Canada. INRS is made up of four interdisciplinary research and training centres in Québec City, Montréal, Laval, and Varennes, with expertise in strategic sectors: Eau Terre Environnement, Énergie Matériaux Télécommunications, Urbanisation Culture Société, and Armand-Frappier Santé Biotechnologie. The INRS community includes more than 1,500 students, postdoctoral fellows, faculty members, and staff.
---