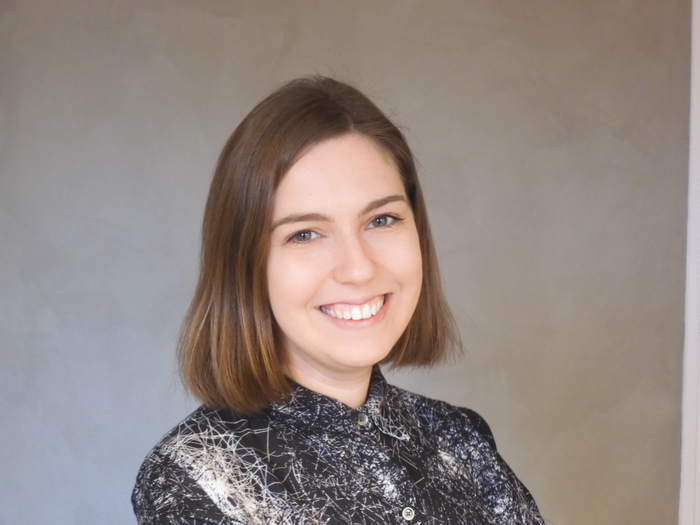 Los Angeles/New York City (January 25, 2022)—Michelson Medical Research Foundation and the Human Vaccines Project proudly recognize three outstanding early career researchers with the Michelson Prizes: Next Generation Grants. Each winner will be awarded USD$150,000 to enable their high-impact ideas to advance human immunology, vaccine discovery, and immunotherapy.
The COVID-19 pandemic has provided the world a dramatic illustration of the importance of investing in cutting-edge research on human immunology and vaccines.
"We need disruptive thinkers and doers who dare to change the trajectory of the world for the better," says Dr. Gary Michelson, founder and co-chair of Michelson Medical Research Foundation. "Yet promising young researchers too often lack the opportunities, resources, and freedom to explore their bold ideas. The pandemic has created additional roadblocks for many of them. With the Michelson Prizes, we aim to provide early-career investigators a vital boost for their forward-thinking approaches."
The winners of the 2021 Michelson Prizes were selected through a rigorous global competition in which their research proposals were reviewed by a distinguished committee of internationally recognized scientists.
"It is inspiring to see their passion for innovation and their courage to think out of the box," said Dr. Wayne Koff, CEO and president of the Human Vaccines Project. "I look forward to their future breakthrough discoveries and how their research can contribute to the Human Vaccines Project's mission of developing the first AI model of human immunity."
Dr. Rong, Dr. Wu and Dr. Consiglio will receive their awards in a virtual ceremony on March 10 at 11 am ET.The awards presentation also features leading voices in the fight against Covid-19. It is a part of the HVP Global COVID Lab Meeting, where we bring together the global scientific community to discuss the latest groundbreaking data on COVID-19 vaccines. Register here.
Applications for the 2022 Michelson Prizes for Human Immunology and Vaccine Research will open on April 1, 2022. Click here to learn more.
About the 2021 Michelson Prize Winners
Camila Consiglio, Ph.D. | Postdoctoral Researcher | Karolinska Institutet
"Investigating the effects of testosterone on the human immune system"
Dr. Consiglio's research provides a novel approach to understanding differences in human immune responses between sexes by studying a unique cohort of people: individuals undergoing sex-re-assignment therapy with sex hormone treatment. Her research will offer insights on the sex-differences in immune responses and help optimize vaccine strategies and immunomodulatory therapies.
Rong Ma, Ph.D. | Postdoctoral Fellow | Emory University
"Harnessing receptor mechanics as a marker for immunogenicity to isolate and identify potent T cell receptors and recognized antigen."
Dr. Ma's research is based on novel mechanotechnology which measures and interprets the mechanical forces involved in the human immune system. Her proposal provides a pathway for using these mechanics to identify and predict immune responses, which could greatly advance vaccine development and personalized cancer treatment.
Nicholas Wu, Ph.D. | Assistant Professor | University of Illinois
"Systematic identification of antibody sequence signatures for epitope prediction"
Dr. Wu's research attempts to interpret the complexity of the human antibody repertoire, by establishing a sequence-based approach for epitope prediction. Dr. Wu's research sits at the convergence of high-throughput biology, molecular biology, structural immunology, and bioinformatics and has the potential to shift the paradigm of antibody discovery and characterization.
###
About the Michelson Medical Research Foundation
Founded by Dr. Gary K. Michelson in 1995, the Michelson Medical Research Foundation accelerates solutions to global health challenges by fostering high-risk, high-reward approaches that disrupt the status quo to make innovative ideas a reality. Through convergent collaboration among engineers, scientists, and physicians, the foundation helps rapidly move bold concepts and technologies from the laboratory into clinics and communities around the world. Michelson Medical Research Foundation is a division of Michelson Philanthropies. For more information, visit: https://www.michelsonmedicalresearch.org/.
About the Human Vaccines Project
The Human Vaccines Project is a nonprofit public-private partnership with a mission to decode the human immune system and accelerate the development of vaccines and immunotherapies across major global diseases. The Project brings together leading academic research centers, industrial partners, nonprofits, and governments to answer core questions about how the human immune system fights disease and pioneer a new era in human health. For more information, visit: www.humanvaccinesproject.org
---