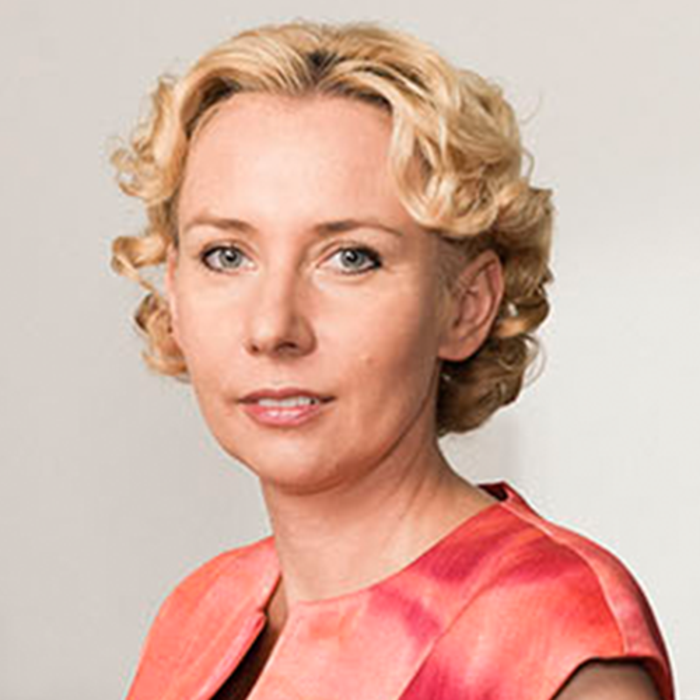 Skokie, IL— The International Society for Stem Cell Research (ISSCR) will present this year's ISSCR Momentum Award to Joanna Wysocka, Ph.D., Lorry Lokey Professor and Professor of Developmental Biology, Stanford University School of Medicine and HHMI Investigator, USA. The prize recognizes the exceptional achievements of an investigator whose innovative research has established a major area of stem cell-related research with a strong trajectory for future success.
Dr. Wysocka will be recognized and will present her research during Plenary VI: Technologies That Model and Direct Emergent Cell Behaviors in Stem Cell Biology and Regeneration on 18 June beginning at 12:45 p.m. Pacific Time during ISSCR 2022 San Francisco + Virtual, the world's leading meeting of global innovators in stem cell science and regenerative medicine.
"Joanna Wysocka is an outstanding mid-career investigator who has an established record of innovation and impact," said Melissa Little, ISSCR President. "Her exceptional achievements were recognized early in her career with the 2010 Outstanding Young Investigator Award, and it has been inspiring to follow her career and contributions to the field. Congratulations Joanna on this prestigious and well-deserved honor."
Dr. Wysocka's early work identified chromatin signatures of enhancers that define pluripotency, as well as those that are "poised" to become activated or repressed as cell fate emerges. In early human blastocysts, she showed that endogenous retroviruses are reactivated and regulate gene expression prior to silencing. Remarkably, she then worked with chimpanzee and human iPSCs to identify species-specific enhancers in neural crest that control facial morphogenesis. Most recently, she discovered that neural crest spontaneously dedifferentiates toward pluripotency prior to forming mesenchymal tissues of the head and neck. These contributions place her at the forefront of stem cell research and molecular development.
"I am deeply honored to receive the 2022 ISSCR Momentum Award," Dr. Wysocka said. "I am grateful to have our research contributions recognized by my peers in the Society that is at the forefront of innovative and rigorous stem cell science. I am thankful for the talented and dedicated colleagues who have embarked on their scientific journeys with me and for the amazing research environment at Stanford. The award motivates me to work harder and hopefully, our best is yet to come."
Award-winner biographies and photos are available upon request.
About the International Society for Stem Cell Research (www.isscr.org)
With nearly 4,000 members from more than 65 countries, the International Society for Stem Cell Research is the preeminent global, cross-disciplinary, science-based organization dedicated to stem cell research and its translation to the clinic. The ISSCR mission is to promote excellence in stem cell science and applications to human health. Additional information about stem cell science is available at A Closer Look at Stem Cells, an initiative of the Society to inform the public about stem cell research and its potential to improve human health.
###
---