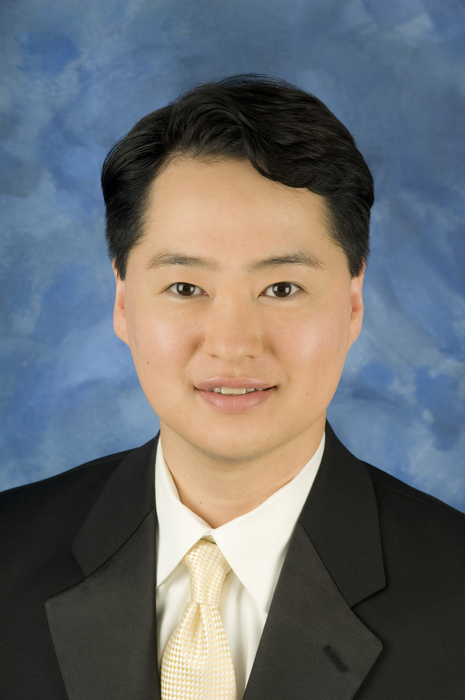 Leesburg, VA, February 1, 2022—The American Roentgen Ray Society (ARRS) proudly announces that Edward Y. Lee, MD, MPH of Boston Children's Hospital and Harvard Medical School has been awarded the 2022 ARRS Gold Medal.
The highest distinction bestowed by ARRS—North America's first radiological society—the ARRS Gold Medal has been honoring "distinguished service to radiology" since 1983.
Dr. Lee will be formally recognized as the 2022 ARRS Gold Medalist during the opening ceremony of the ARRS Annual Meeting in New Orleans, LA on Sunday, May 1, 2022.
An internationally respected pediatric radiologist, researcher, and educator, Edward Y. Lee, MD, MPH, is widely recognized for advancing pediatric thoracic imaging with innovative techniques and for his tireless efforts to improve radiology education around the world. Currently, Dr. Lee is an associate professor of radiology at Boston Children's Hospital (BCH) and Harvard Medical School (HMS). He received his AB and MD from the University of Chicago (Phi Beta Kappa and Swift Scholar) and MPH from Harvard University (Student Marshal), followed by an internal medicine internship at Harvard Medical Center and diagnostic residency at the Mallinckrodt Institute of Radiology/Washington University Medical Center. After a pediatric radiology fellowship as chief fellow at BCH and HMS in 2005, he joined the department of radiology. During his appointments as chief of thoracic imaging (2010–2021) and director of MRI (2012–2014), Dr. Lee integrated optimal imaging performance and interpretation across all modalities for pediatric thoracic disorders at BCH, while furthering the global practice of pediatric radiology.
A longtime ARRS member, presently, Dr. Lee is chair of the pediatric imaging section for the Instructional Course Committee, course director for the 2022 Annual Meeting Sunday Session, "Reading Cases With the Experts: An Interactive Session," and an International Outreach Committee ambassador for the Korean Society of Radiology, an ARRS Global Partner. Both a pediatric imaging section editor (2017–2020) and assistant editor (2010–2016) for ARRS' own American Journal of Roentgenology, his additional service includes chairing the pediatric imaging sections of the Case-Based Review Course (2009–2015), reviewing Annual Meeting scientific abstracts and educational exhibits alike for more than a decade, and joining many other committees, subcommittees, and task forces.
A visionary and effective leader, Dr. Lee has made significant contributions to societies and organizations at every level. Locally, he served as president of the Medical Staff Organization at BCH. Regionally, he served as president of the New England Roentgen Ray Society. Nationally, he founded and chaired the Thoracic Imaging Committee of the Society for Pediatric Radiology (SPR). As prior chair of the pediatric section of the American Board of Radiology's Core Education Committee (responsible for initial certification of residents) and current pediatric section chair of the Online Longitudinal Assessment Committee (responsible for recertification of practicing radiologists), Dr. Lee has been instrumental in establishing in-training and qualification criteria for radiologists in the United States. Internationally, he founded and served as president of the International Society of Pediatric Thoracic Imaging and is presently the chair for the Pediatric Thoracic Committee of the World Federation of Pediatric Imaging.
Dr. Lee has received various grants for his pioneering and prolific work, including the GE Radiology Research Academic Fellowship, a research seed grant from the Society of Thoracic Imaging, as well as pilot, seed, and research fellowship grants from the SPR. Known for seminal research in noninvasive advanced imaging for children with various thoracic disorders—particularly in lung and large airway MRI, MDCT (2D/3D, large airway, pulmonary embolism), and evaluating new lung disorders (e.g., H1N1, MERS, SARS, and COVID-19)—his original work has resulted in various awards, including SPR's prestigious John Caffey Award. Having published more than 200 peer-reviewed articles, 196 reviews, chapters, and editorials, and seven highly regarded pediatric radiology textbooks, three of these titles (Pediatric Thoracic Imaging, Pediatric Pulmonary Imaging, and Pediatric Body MRI) were the first in the history of pediatric radiology. In addition, he has served on the editorial boards of more than 20 prestigious radiology journals and as a reviewer for over 35 journals, highlighted by his Radiological Society of North America (RSNA) Editorial Fellowship, Editor's Recognition, and Distinguished Editorial Service awards. In these roles, Dr. Lee has helped establish and guide the educational growth and scientific direction of his specialty at academic and medical institutions across the globe.
A dedicated and celebrated educator, Dr. Lee has received two mentor awards from the BCH radiology department, RSNA's Honored Educator Award, and numerous educational awards from radiology organizations worldwide. Passionately promoting the globalization of radiology education, he remains one of the most sought-after experts in the field of pediatric thoracic imaging, having served as a visiting professor, featured speaker, and oral board examiner in more than 45 different countries across six continents. For his international service, Dr. Lee has received Gold Medals from Indonesia's Global Radiology Education and the Annual Radiology Meeting in Dubai, United Arab Emirates, as well as honorary membership in the Sociedad Latinoamericana de Radiologia Pediatrica.
---
North America's first radiological society, the American Roentgen Ray Society (ARRS) remains dedicated to the advancement of medicine through the profession of medical imaging and its allied sciences. An international forum for progress in radiology since the discovery of the x-ray, ARRS maintains its mission of improving health through a community committed to advancing knowledge and skills with the world's longest continuously published radiology journal—American Journal of Roentgenology—the ARRS Annual Meeting, InPractice magazine, topical symposia, myriad multimedia educational materials, as well as awarding scholarships via The Roentgen Fund®.
MEDIA CONTACT:
Logan K. Young, PIO
44211 Slatestone Court
Leesburg, VA 20176
703-858-4332
---