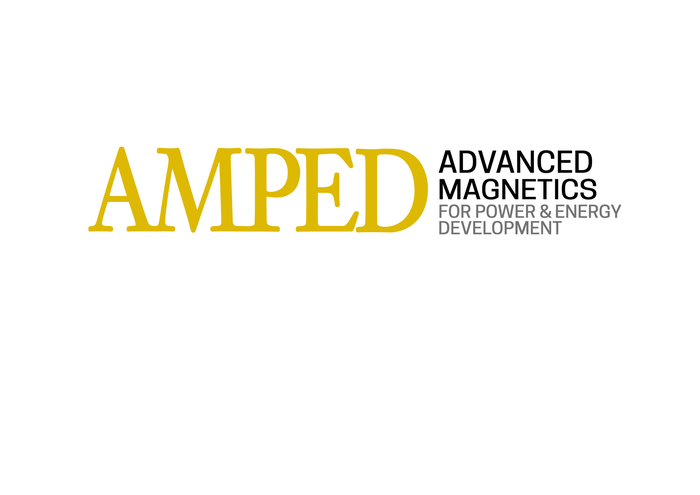 The Advanced Magnetics for Power and Energy Development (AMPED) Consortium has received a $60,000 planning grant from the National Science Foundation (NSF) through its prestigious Industry-University Cooperative Research Centers Program (IUCRC).
The AMPED Consortium aims to address the growing need for improved soft magnetic materials and enhanced device applications that can operate in emerging electric power conversion and energy technologies. The award will be evenly split between the University of Pittsburgh, Carnegie Mellon University and North Carolina State University.
"Trends toward electrification are driving the need for improved soft magnetic materials that can operate at unprecedented combinations of switching frequencies and power levels, as well as engineered components which are highly power dense yet extremely efficient," said AMPED Director Paul Ohodnicki, associate professor of mechanical engineering and materials science at Pitt. "The major bottleneck in this area is the lack of an available, interdisciplinary workforce with the right combination of skills and a passion to tackle these emerging challenges."
The NSF IUCRC Program funds research centers that generate breakthrough research by enabling sustained engagement between industry innovators, academic teams and government agencies. The centers are formed around research areas that are strategically important to U.S. industry.
"We're thrilled with the opportunities that AMPED opens for working with industry to develop a foundational workforce of the future and create the technologies that power a sustainable future," added Ohodnicki. "The NSF IUCRC planning grant is a great validation of the importance and urgency of this mission, and is the logical next step in the growth of AMPED in terms of both membership and impact."
Faculty leadership of the consortium also includes Co-Director Brandon Grainger and Industry Liaison Liza Allison at Pitt, Director Michael McHenry and Co-Director Maarten DeBoer from Carnegie Mellon University, and Director Subhashish Bhattacharya and Co-Director Richard Beddingfield from North Carolina State University.
At Pitt, Grainger and Ohodnicki are joined by a number of participating faculty for the IUCRC planning grant proposal including Sangyeop Lee and Guofeng Wang from the Swanson School of Engineering and Daniel Mosse from the School of Computing and Information.
In addition to the faculty members, AMPED includes an industry advisory groupwith members representing key segments and application areas of critical importance to the consortium's goals.
"This consortium will open up the lines of communication between industry needs and academic innovations," said Grainger, who is also Eaton Faculty Fellow and assistant professor of electrical and computer engineering. "We're investing in relations and innovation spaces that can accelerate research and development funding to support emerging areas in the electric power sector."
The AMPED Consortium and the development of the IUCRC planning proposal is thanks in large part to a SEEDER grant and a MOMENTUM grant, both from Pitt. The team used these funds and additional support from Pitt to start bringing in paying participants and soliciting lab equipment donations. The University of Pittsburgh Center for Advanced Manufacturing (UPCAM) has provided administrative support.
The estimated one-year IUCRC planning grant began Feb. 2, 2022.
---