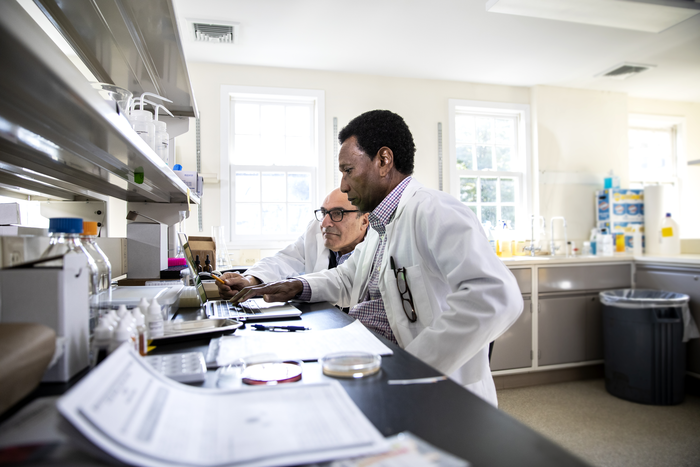 Pancreatic cancer, though relatively rare, is the third-leading cause of cancer-related deaths for Americans. However, pancreatic cancer does not impact all populations equally—there are significant differences in incidence rates and disparities in outcome across racial, ethnic and socioeconomic groups. For example, the incidence rate for Black people and African Americans is 20% higher and outcomes less positive than rates among the white population. Yet, pancreatic cancer patients from minority groups continue to be significantly underrepresented in clinical trials, which may obscure disease causes and has the potential to exacerbate disparities in the development of novel therapeutics.
The Lustgarten Equity, Accessibility and Diversity (LEAD) Project was created to increase recruitment and retention of underrepresented groups in pancreatic cancer clinical trials. Cancer centers seeing a high volume of pancreatic cancer cases and currently running clinical trials in pancreatic cancer patients may apply for funding through the LEAD Project. Proposals will be accepted via proposalCENTRAL through Monday, March 14 for grants of up to $150,000 per year for three years. Projects must be designed to identify and address specific barriers to participation by, and to develop and implement specific tools to increase clinical trial participation from, underrepresented minority groups, including expanding community outreach, patient education and/or clinical recruitment staff.
"The LEAD Project is one more way the Lustgarten Foundation is taking a leadership role in advancing racial diversity and gender equality within the pancreatic cancer research community," said David Tuveson, MD, PhD, Lustgarten Chief Scientist, American Association for Cancer Research (AACR) President and Director of the Cold Spring Harbor Laboratory Cancer Center. "Pancreatic cancer is a uniquely challenging disease, especially for people of African ancestry. In addition to the existing AACR Career Development Awards Honoring Ruth Bader Ginsburg and John Lewis, this project will deepen our understanding of these disparities, as well as help close the gap of diversity within the research community."
Following a competitive peer review process, selected applicants will be notified of their acceptance in May 2022, with projects beginning on or after June 1. Funded teams will submit bi-annual progress reports and continued funding will be based on satisfactory progress.
# # #
CONTACT:
Stephanie H. Elsea, APR
selsea@lustgarten.org / 512-750-3649
ABOUT THE LUSTGARTEN FOUNDATION
The Lustgarten Foundation is the largest private funder of pancreatic cancer in the world, funding preeminent pancreatic cancer researchers, driving the pursuit of bold and innovative science toward earlier detection, better treatments and transforming pancreatic cancer into a curable disease. Our mission is rooted in the belief that research is fundamental, in fact, it is the only way to produce real results. The Lustgarten Foundation is a catalyst in the field of pancreatic cancer research—our funded science has been a driving force in every major advancement in pancreatic cancer research since 1998. The Foundation funds research where creative risks yield high rewards to accelerate and expand life-saving treatment options. We believe time is everything to patients and their families, and that community is power. Lustgarten programs and events provide people affected by pancreatic cancer a voice and a place to create hope, together. 100% of all donations fuel the research to advance understanding of this complex, devastating and historically underfunded cancer. For more information, visit www.lustgarten.org.
---