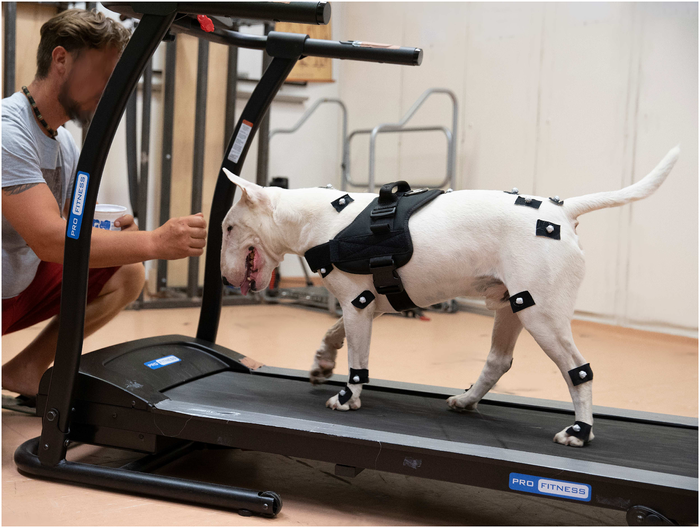 New method pinpoints how dogs move, and could use information about their gait to find them the right harness
###
Article URL: https://journals.plos.org/plosone/article?id=10.1371/journal.pone.0264299
Article Title: Development of a detailed canine gait analysis method for evaluating harnesses: A pilot study
Author Countries: Hungary
Funding: The research reported in this paper and carried out at BME has been supported by the Hungarian Scientific Research Fund (OTKA), grant number: K135042 (http://nyilvanos.otka-palyazat.hu/index.php?menuid=930&num=135042&lang=EN), and the National Research, Development and Innovation Fund (TKP2020 NC, No. BME-NCS) based on the charter of bolster issued by the National Research, Development and Innovation Office under the auspices of the Ministry for Innovation and Technology, Hungary. The three harnesses from Julius-K9® were provided free of charge by the manufacturer. The funders had no role in study design, data collection and analysis, decision to publish, or preparation of the manuscript.
---
Article Title
Development of a detailed canine gait analysis method for evaluating harnesses: A pilot study
Article Publication Date
9-Mar-2022
COI Statement
The authors have declared that no competing interests exist.