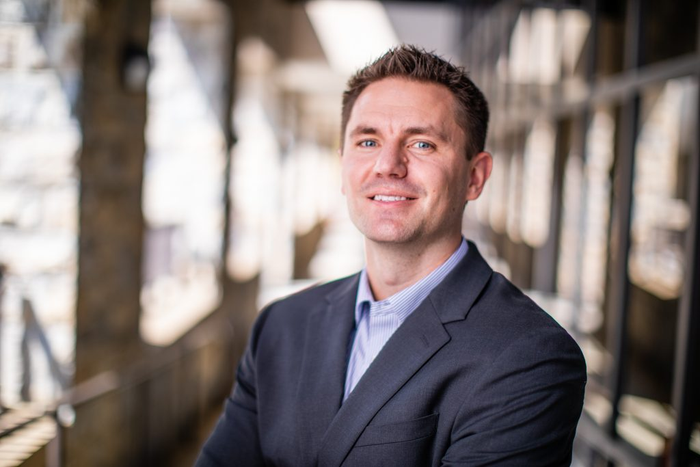 Landon Marston, assistant professor in the Charles E. Via, Jr. Department of Civil and Environmental Engineering, has received a National Science Foundation Faculty Early Career Development (CAREER) award. His resulting project will use an integrated systems approach to uncover the drivers of industrial water use, water infrastructure dependencies within the U.S. economy, and water scarcity risks and opportunities.
"This project provides a timely assessment of water use and related infrastructure underpinning the economy," said Marston.
His research seeks to explain how hydrologic, economic, and infrastructure systems converge to shape water use and risks within the nation's economy. Scientists expect these risks, including unsustainable water use, to accelerate under the pressure of climate change, outdated infrastructure, and competition for scarce water.
"Traditional approaches to U.S. water management and science do not consider multi-scale interdependencies within the hydrologic and economic systems," Marston said.
An interdependent economy inherently poses risks, but positive changes in water sustainability have the potential to benefit a number of industries and stakeholders. This project will work to understand the drivers of water use within different industries, the source and location of water uses, and the infrastructure that enables water use and creates dependencies within supply chain networks.
Marston's research in support of water infrastructure is particularly timely. In November, President Biden released an infrastructure plan that included $111 billion investment in water infrastructure.
"The scientific advances and student training stemming from this work will support a pressing national need for more resilient supply chains and infrastructure to support a more sustainable economy," said Marston.
Marston added that, on the local level, this can inform investments in aging infrastructure and meet the challenge of fulfilling water demands under increasing water shortages.
The CAREER award is the National Science Foundation's most prestigious award for early-career faculty, encouraging them to serve as academic role models in research and education and to lead advances in the mission of their organization, as stated by NSF.
To satisfy the award's requirements, CAREER awardees must find ways to integrate education and research into their projects as well as conduct outreach.
Marston plans to integrate his research into an education plan to generate new knowledge of sustainability and systems-science instructional methods in undergraduate and K-12 settings. The project will feature interactive web tools, in-person demonstrations, kid-reviewed scientific publications, and K-12 lesson plans. The U.S. Geological Survey's Water Science School will make his educational tools available for use in classrooms worldwide.
"Water underpins our daily lives," Marston said. "The food we eat, the energy powering our homes and businesses, and the goods and products we consume all require a tremendous amount of water. Yet most people don't realize how water supports their day-to-day activities.
"This project will train and inform students in both college and K-12 settings about how water is used throughout the economy. My hope is that these educational activities will inspire the next generation of students to solve the complex water sustainability issues facing society."
---