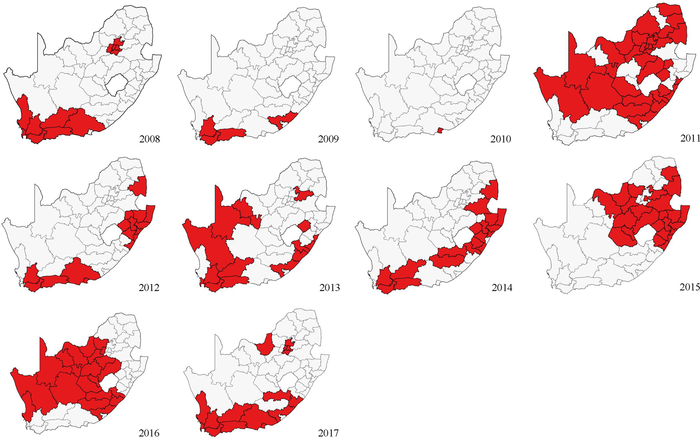 Likelihood of depression onset increases significantly after community disaster, especially for vulnerable groups, in decade-long study of over 17,000 South Africans
###
Article URL: https://journals.plos.org/climate/article?id=10.1371/journal.pclm.0000024
Article Title: Community disaster exposure and first onset of depression: A panel analysis of nationally representative South African data, 2008–2017
Author Countries: South Africa, Ghana, U.K.
Funding: This research was funded in whole, or in part, by the Sustainable and Healthy Food Systems (SHEFS) programme supported by the Wellcome Trust's Our Planet, Our Health programme [grant number: 205200/Z/16/Z for BPN, RD, TM, ATM and RS]. The first author was funded by the UKRI GCRF (MR/T029803/1 for AT). The content is solely the authors' responsibility and does not necessarily represent the official view of the funders. The funders had no role in study design, data collection and analysis, decision to publish, or preparation of the manuscript.
---
Article Title
Community disaster exposure and first onset of depression: A panel analysis of nationally representative South African data, 2008–2017
Article Publication Date
6-Apr-2022
COI Statement
The authors have declared that no competing interests exist.